News
Is Ben Affleck Leaving Batman After Justice League?
Could Jake Gyllenhaal or Jon Hamm replace Ben Affleck as Batman after Justice League?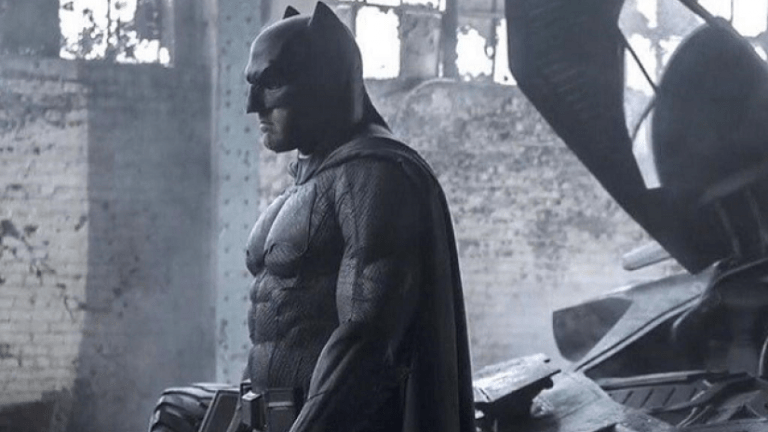 It's safe to say that Ben Affleck's tenure as Batman has been a difficult one. His initial casting was met with howls of outrage by the internet. But then his introduction in Batman v Superman: Dawn of Justice quelled unfounded fears, and he delivered a solid performance as Bruce Wayne and the Dark Knight. Unfortunately, the movie itself was met with a less than warm critical response. Justice League has been a long, difficult production, and a lot is riding on the movie that sees Batman assembling the first team of heroes in the DCEU.
A solo movie for Affleck's Bruce Wayne, long known as The Batman, has always been in the cards, but never given an actual release date. It has worked its way through a couple of directors (Matt Reeves is currently in the chair) and even more scripts. Not that things are ever easy for an actor playing Batman, a role which these days carries about as much baggage as James Bond, but Mr. Affleck has been dealt a hand of jokers almost from the start.
While he is apparently signed for five movies as Batman (it's not clear if his Suicide Squad cameo counts towards that) rumors surfaced over the summer that Justice League would be his last time in the cape and cowl, but he shot those down with comments at San Diego Comic-Con, indicating that he's "the luckiest guy in the world" to play Batman. But when asked by Extra TV if he'll be around for five movies, he offered a less than encouraging, "I don't know about that… we'll see what the future holds."
Affleck took that further in a profile published by USA Today, when he revealed that he hasn't commited to appearing in Reeves' The Batman, and further is still contemplating if the movie is right for him. He also reveals that despite having only seriously played the Dark Knight in two movies, he is already considering when it's time to make a graceful exit. "[It's] something I'm contemplating," Affleck said of appearing in The Batman. "You don't do it forever, so I want to find a graceful and cool way to segue out of it."
Rumors have started to circulate that Affleck is indeed already finished with the role, and that Matt Reeves is already hard at work trying to cast his own Batman. Who might it be? According to some speculation, Reeves has already taken a meeting with Jake Gyllenhaal. There is a far less reliable rumor that Jon Hamm is interested in the role. 
I hope Affleck sticks around. Not only because he has done a fine job so far as Batman, and because the character appears to be evolving into a more traditional, heroic version in Justice League, but because I don't think the internet can handle another Batman casting hunt.