News
Is 3D finding a new home in arthouse cinema?
As the number of Hollywood 3D movies continues to proliferate, there are signs that the process is gaining popularity among independent filmmakers...
For more than a century, makers of 3D films have been finding new ways of poking audiences in the eye. Since the first stereoscopic film appeared in 1903, the Lumière brothers' minute-long L'arrivée D'un Train, the process has been roundly associated with novelty and spectacle.
In the 20s, 3D was used to depict the vastness of landscapes in films including New York City and the Grand Canyon, before seeing a brief resurgence in popularity in the 50s, with low budget genre pictures such as House Of Wax and It Came From Outer Space.
Fast-forward to the 21st century, and 3D is again being pushed by Hollywood studios as the next big thing and, in an echo of earlier years, is frequently employed to add depth to expansive vistas (most obviously in Avatar) and an extra layer of novelty to low budget horror pictures (see My Bloody Valentine, Piranha 3D, and the forthcoming Saw 3D).
But, as an excellent article in Variety recently pointed out, the true potential of stereoscopic films is only just being realised, and there are signs that 3D is beginning to take hold outside the confines of Hollywood blockbusters and horror.
In Europe, 3D is beginning to be used in low budget, independent pictures, documentaries and animation. Director Marc Fafard's The Wings Of Johnny May made its debut at Cannes this year, and used the process to enhance his biopic about the title's Canadian aviator.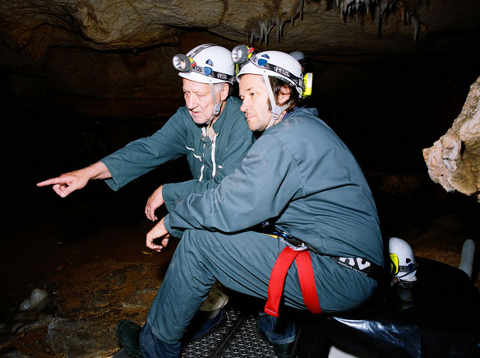 Respected filmmaker Wim Wenders is also using 3D to make a movie about German dance choreographer, Pina Bausch, having already made the short film, Il Volo. Werner Herzog has used the process in his film about 30,000 year-old French cave paintings, Caves Of Forgotten Dreams.
Elsewhere, French director Patrice Leconte is currently making Les Magasin Des Suicides (The Suicide Shop), an animated feature that uses 3D to intimate and brilliantly macabre effect.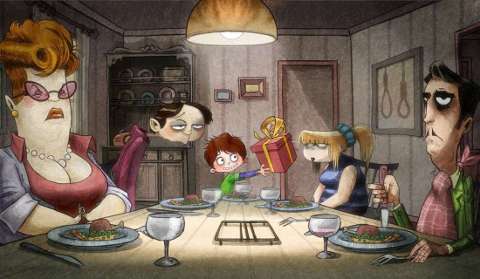 Even among Hollywood directors, there appears to be a real desire to see the 3D process used for something more than mere eye-popping gimmickry. Last month, James Mangold told us of his interest in seeing what he called a "low key" 3D movie.
"I'd be really interested in making a dramatic, low key 3D film. The reality is that the most perverse, interesting thing would be to do something completely unexpected," Mangold said. "One of my favourite movies is Billy Wilder's The Apartment. It's shot in super wide screen, and it's beautiful. And by any rational, normal logic, you'd ask, 'Why would this be in the same format as Lawrence Of Arabia?', but it looks fantastic, and that's why. And so I think there are times when technology like that can be applied slightly eccentrically, and could be quite interesting."
To survive, 3D has to keep offering something new, or at least show a new way of implementing its effects, and the fact that directors such as Herzog and Wenders are embracing the process is a sign that Mangold's hopes may yet come to pass.
Without creative new ideas, it's possible that the popularity of 3D could dwindle, just as it did in the 50s. After an initial wave of stereoscopic movies, including Creature From The Black Lagoon and the aforementioned House Of Wax, the public backlash against 3D was such that Alfred Hitchcock's Dial M For Murder, a film originally shot using the technique, was released in 2D for fear of losing revenue.
It's easy to become jaded and critical about 3D, particularly with cinemas currently filled with sub-par examples of its use. But employed subtly and sparingly, as opposed to merely prodding the audience with blunt objects as some lesser films have done, 3D has the potential to enhance a movie's story as well as its visuals.
Certainly, Gaspar Noé's already dizzying Enter The Void could have been rendered even more psychedelic and frightening had he shot the film in 3D, even if the end result would probably have caused a mass epidemic of migraine.
In any case, it'll be fascinating to see what this new wave of European 3D movies will bring. As a closing example, just look at the trailer for Spanish director Fernando Cortizo's stop-motion animation O Apóstolo, a film whose blackly macabre imagery recalls the early work of Tim Burton. It's one film we'd love to see in 3D.