News
Iron Man: Jon Favreau Explains What Made The Movie Work
Jon Favreau reflects on what drew him to make Iron Man and how Robert Downey Jr. made the projet click.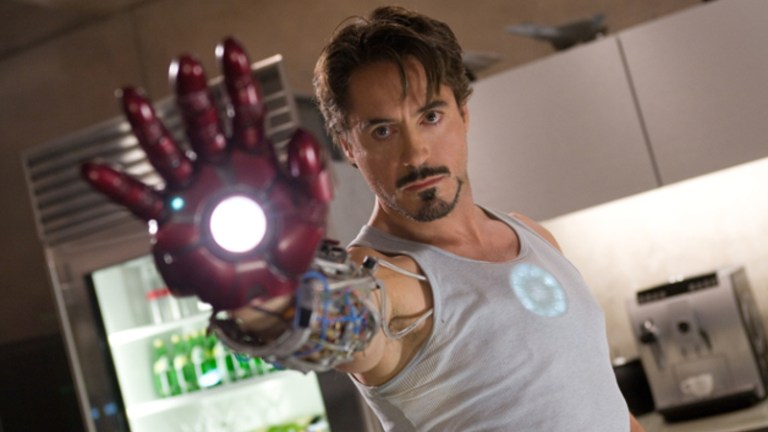 The Tribeca Film Festival is underway, and with it comes their series of Tribeca Talks with filmmakers. Friday night saw Scarlett Johansson interviewing Jon Favreau. In the course of this talk, Ms. Johansson asked about the pressures of taking on movies based on beloved properties, as he's done a number of times, notably with blockbuster success stories like The Jungle Book, and, of course, Iron Man, which put Marvel Studios on the map and launched some of the most successful franchises of the last decade.
After confessing that he felt that CG had been overused in blockbusters of the era, Favreau revealed what changed his mind. "But then they were doing some really cool stuff [in] Transformers with hard surfaces, and I started to really believe that was real," he explained. "The surfaces didn't look fake to me in the same way. One thing is what you're asking it to do and the other thing is what it's capable of, and hard surfaces is sort of the first thing that you get to look convincing because of the way the light hits it, whereas flesh or hair, those are harder things to do. Hard surfaces like metal, like a robot or an Iron Man suit, it hit the point where you could actually do that in a convincing way if you shot it right and if you conceived of it properly."
Obviously, Favreau got over his fear of CG, since his 2016 movie The Jungle Book won the Oscar for visual FX earlier this year, and he's working on a similarly CG driven remake of The Lion King (we have more of his thoughts on that right here).
He went on to talk about the casting and the importance of having Robert Downey Jr. in the lead role.
"Then as I thought of the character and idea of Robert, that's when it all clicked, and I got him as that and what the whole thing would be. That's why I worked very hard to make sure he was in it," Favreau said. "Once he came on board, it changed the nature… people didn't know what to expect, but a lot of other good actors came on board, because there was a lot of respect for him even throughout his career when he had his ups and downs. Gwyneth [Paltrow] came on board and Jeff Bridges. A lot of people wanted to be a part of it because it felt like an independent film cast except with these set pieces and then there was humor and spontaneity, some came from me, a lot from Downey, and we found that personality and then also tried to deliver some really cool visual FX as well that were believable. That combo I felt passion for."
Lastly, he discussed the thought process that went into making that first Iron Man movie, in terms of what he remembered from the comics and wanted to make sure to include in the movie, as well as what he wanted to do differently.
"When it came to Iron Man, I thought, 'What do I know about Iron Man?'" he recalled. "People know the [Black Sabbath] song—not diehard Marvel fans but people who read it growing up like me, I remember the suit, I remember him escaping from the cave. There were certain things I remember. I remember he was sort of a James Bond type but he was rich and he was a bachelor. Those personality traits I tried to maintain that and then look at the source material and get inspired. And then try to update it for our time. The first one was definitely set in our world—they were in Afghanistan, it was at that time in our history, just like it was set in Vietnam when the comic first came out. I tried to keep it on the edge of being real, too, then we kind of discovered from there."
The Tribeca Film Festival's Tribeca Talks continue with panels with Alejandro Gonzalez Inarritu, Noah Baumbach talking to Dustin Hoffman, and Paul Feig.