News
Iron Man 3 and Its Missing Villain
Marvel really missed a great opportunity with Iron Man 3. And it was all because of toys.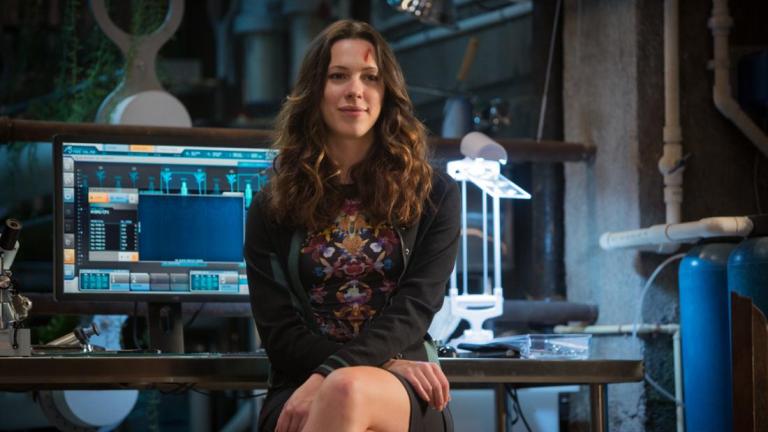 Back in May, we learned from Iron Man 3director Shane Black via his The Nice Guyspress tour (and Uproxx) that, originally, Rebecca Hall's Iron Man 3character — Dr. Maya Hansen — was the film's main villain. This changed because the studio didn't think they could sell as many toys with a female villain. In Black's words:
All I'll say is this, on the record: There was an early draft of Iron Man 3 where we had an inkling of a problem. Which is that we had a female character who was the villain in the draft. We had finished the script and we were given a no-holds-barred memo saying that cannot stand and we've changed our minds because, after consulting, we've decided that toy won't sell as well if it's a female… So, we had to change the entire script because of toy making.
Dr. Hansen would have been the Marvel Cinematic Universe's first female main villain. For those keeping track at home: 13 movies in, the MCU has yet to pass this milestone. (Though it presumably will with Thor: Ragnarokin which Cate Blanchett will be playing Hela.) Instead, Guy Pierce's Aldrich Killian was the one controlling the Mandarin.
Take the Den of Geek 2016 Reader Survey for a Chance to Win a $100 Amazon Voucher Right Here!
Speaking with Postmedia Network (via Toronto Sun) at the Canadian premiere of her new film, Christine, at the Toronto International Film Festival, Hall finally had the chance to comment on the issue, saying: "That's 100% true. I've been gagging to talk about it with someone, but I haven't had the opportunity, weirdly." She elaborated on the de-emphasis of her role:
I signed on to do something that was a substantial role. She wasn't entirely the villain – there have been several phases of this – but I signed on to do something very different to what I ended up doing … Halfway through shooting they were basically like, 'What would you think if you just got shot out of nowhere?' I was meant to be in the movie until the end… I grappled with them for awhile and then I said, 'Well, you have to give me a decent death scene and you have to give me one more scene with Iron Man,' which Robert Downey Jr. supported me on.
This is so disappointing, and probably only a small taste of the kind of thing major actresses have to deal with on a regular basis in Hollywood. Speaking about the lack of female representation in lead roles within the MCU, Hall added:
Look, [Marvel] is paying for their mistakes right now, and I applaud them for casting Brie Larson in Captain Marvel. Hallelujah. It's about time women started being the heroes of things. They can also be the anti-heroes of the things and that's what I feel I'm getting to do with Christine.
In the video interview below, Hall talks about one of the reasons why she wanted to work on the Iron Man franchise, speaking specifically about the portrayal of female characters in the films: "They're not just victims. They tend to be quite smart and sassy and together, which is one of the reasons is appealed to me."