News
Irish Gang Drama Coming from Crash Writer
Oscar-winner Bobby Moresco will tell the story of Hell's Kitchen's Westies gang for CuffLink Productions.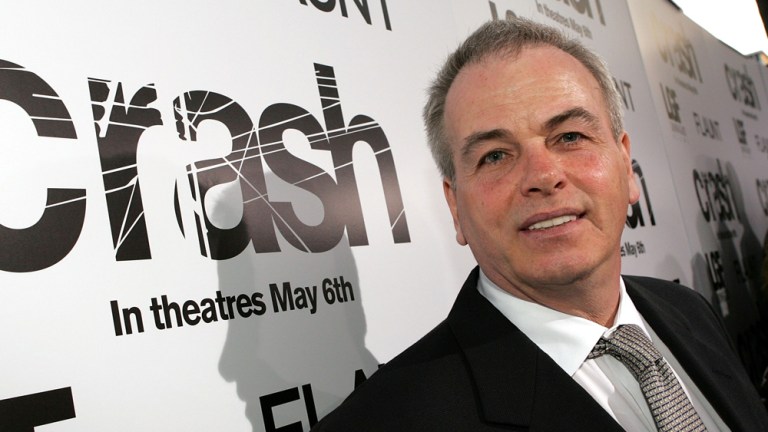 The Westies were never as famous as the Mafia, but the Irish gang ruled the docks of Manhattan's West Side. The Irish gangsters were the only loan sharks allowed to swim in those waters. In the 80sm the Westies forged an alliance with the Gambino family, bringing them into direct contact with the murder machine of Roy DeMeo.  The Westies folded after Mickey Featherstone sang in court, but a new film by CuffLink Productions will tell the story of how they grew so big. The screenplay will be written by Bobby Moresco, the co-writer of the Oscar-winning film Crash.
"This is a story I've been wanting to tell for a very long time, and I'm grateful for the opportunity to tell it now," Moresco said in a statement.
Bobby Moresco grew up in Hell's Kitchen, where the gang thrived as the second wave of Irish mob rule after Owney Madden. The Westies were "one of the most savage organizations in the long history of New York gangs," US Attorney Rudolph W. Giuliani declared at a 1987 press conference.
The as-yet-untitled film will be produced by Ed Cuffe and Tierney Boorboor for CuffLink Productions. It will be executive produced by Michael Reuten and Joseph Isgro (Hoffa).
"I've always been fascinated by the history of Irish gang violence in New York. Being the son of Irish immigrants right off the boat, I love the idea of making this based-on-true-events film," Producer Ed Cuffe said in a statement. "CuffLink is excited to be working with Bobby and looks forward to bringing his compelling epic story to life on the big screen."
Moresco wrote and directing the film Bent, starring Karl Urban, Sofia Vergara, Grace Byers and Andy Garcia, which just wrapped production. He recently completed the screenplay for Lamborghini, which will be directed by Mike Radford. He is currently collaborating with William Friedkin on television adaptations of To Live and Die in L.A. and Killer Joe. Moresco wrote 10th & Wolf, and co-wrote Crash, with Paul Haggis. The script won the Academy Award for Best Original Screenplay. He also wrote scripts for the series EZ Streets, Millennium, and The Black Donnellys. Moresco  acted on The Equalizer, Miami Vice, and Law & Order.
SOURCE: VARIETY