News
Invisible Woman: Universal Developing Invisible Man Project with Elizabeth Banks
Universal is developing a second Invisible Man project called Invisible Woman with Elizabeth Banks attached to direct and star.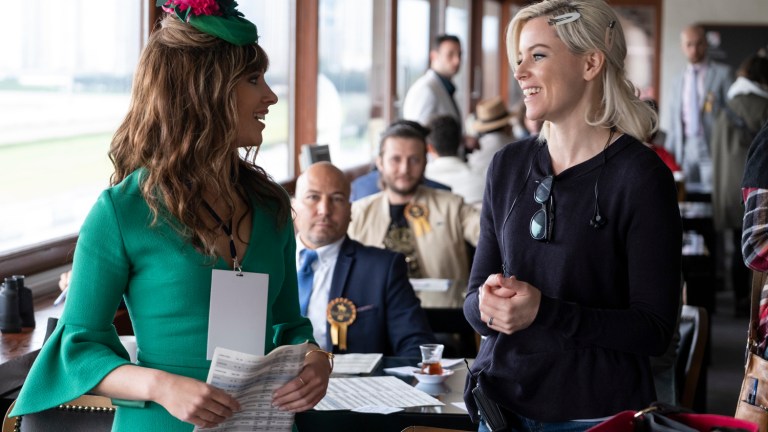 Universal Pictures is developing another project from its The Invisible Man IP—this one, however, will feature an Invisible Woman, according to Deadline.
The woman in question is Elizabeth Banks, who is attached to direct and star in the horror flick. Banks, who recently directed and co-starred in Charlie's Angels (her debut feature was Pitch Perfect 3), reportedly pitched the idea to Universal, who has revamped its monster movie strategy following the failure of The Mummy, which had been poised to launch a shared cinematic universe of reimagined classic monsters before its flop at the box office.
read more: Examining Universal's Upcoming Franchise Slate
Invisible Woman's current script was penned by The Girl on the Train's Erin Cressida Wilson, which seems like a promising start. The movie would be produced through Brownstone Productions (Pitch Perfect, Charlie's Angels)
In addition to Invisible Woman, Universal recently finished production on Invisible Man, which stars Elisabeth Moss as a widow who fears her abusive husband may still be alive. It is written and directed by Leigh Whannell and is a loose adaptation of Wells novel and a remake of the 1933 film. You can read more about that movie here.
The choice to develop Invisible Woman in addition to Invisible Man reenforces Universal's direction away from any kind of monsters franchise towards something much more piecemeal in nature. Perhaps audiences, looking for a break from all-in franchises like the MCU or Star Wars, will welcome the more standalone nature of Universal's offerings?
More news on Invisible Woman as we hear it.
Kayti Burt is a staff editor covering books, TV, movies, and fan culture at Den of Geek. Read more of her work here or follow her on Twitter @kaytiburt.