Features
Inside the homes of 5 movie serial killers
We know all about Norman Bates and Patrick Bateman, but what about their homes? Ryan takes a look inside...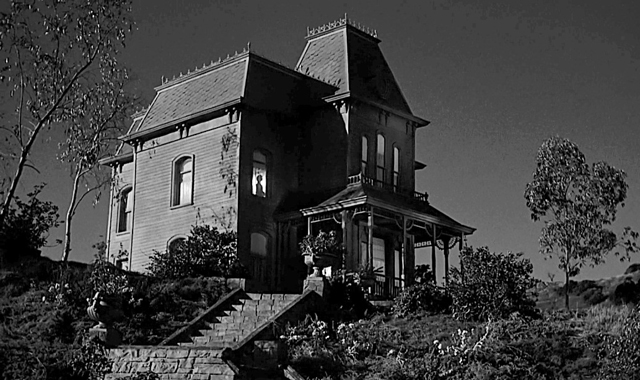 As programmes like Through The Keyhole and Cribs prove, you can tell an awful lot about a person from the house they live in. But those programmes always focused on relatively well-adjusted types, who had jobs in television or sport.
What might the homes of the more criminally minded tell us? To this end, we've delved into the flats, remote houses and motels of five infamous movie murderers to see what we can dig up…
Jame Gumb – Silence Of The Lambs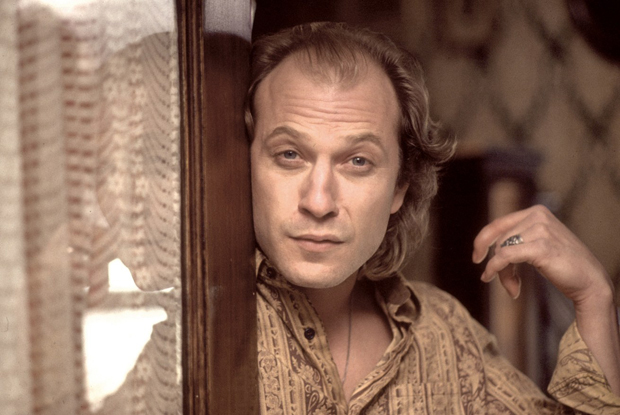 The killer: Played with drawling minimalism by Ted Levine, Jame Gumb – also known as Buffalo Bill – has a disturbing habit of kidnapping women, holding them captive, and then turning them into an elaborate suit made of human skin. Most unpleasant.
The house: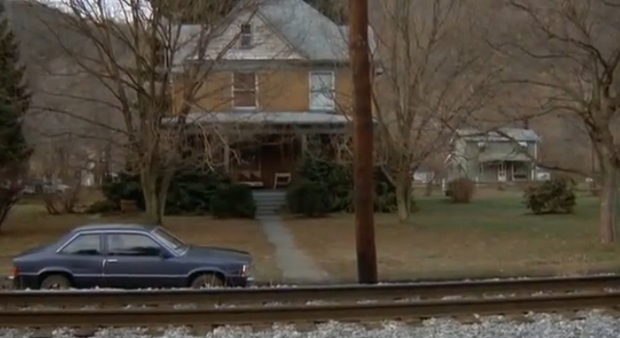 An early 20th century property offering lots of potential to an enthusiastic renovator, there's far more to this building than initially meets the eye. Its location next to a railway line offers plenty of interest for the keen train spotter, while a generously-sized basement could be used as a fourth bedroom or children's play area.
Resale value: 
An empty well has since been filled in, but the house is in need of a fair amount of updating, from its outdated copper-green decor to the kitchen, which looks as though it hasn't been replaced since the 1930s. There are also a worrying amount of moths that appear to have formed a nest somewhere in the house.
Telltale signs of mania: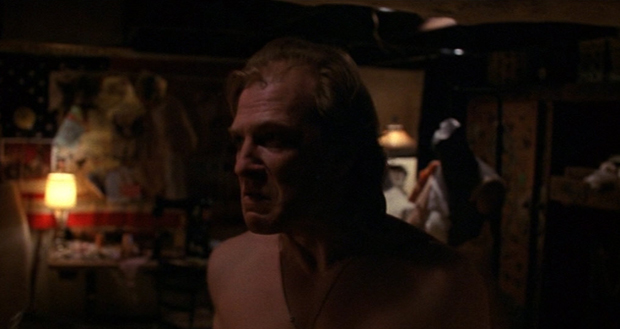 The previous owner had a clear fascination with both needlework and lepidoptery. An incomplete suit that appeared to have been fashioned from reformed ham has since been removed from the property.
Norman Bates – Psycho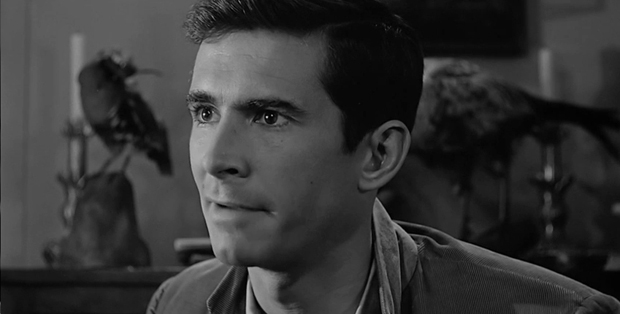 The killer: Handsome, reclusive motel owner Norman Bates (Anthony Perkins) lives in eternal fear of his overbearing mother, who has a tendency to swoop down in the middle of the night and stab female guests to death with a kitchen knife. "She just goes a little mad sometimes," Norman explains to his latest resident, Marion Crane…
The house: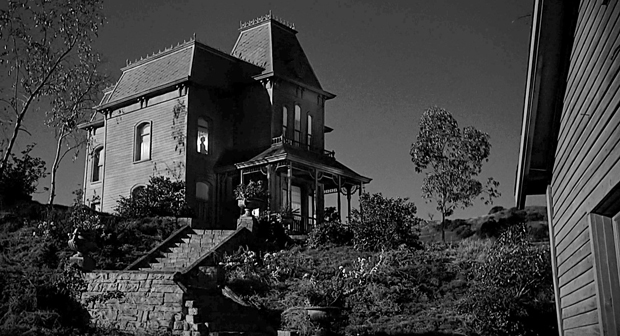 An ideal project for a developer, this property offers a quite country location located near a highway. Its expansive grounds include a rambling Victorian property with original sash windows, period light fixtures and wood floors throughout. Grand stone steps lead down to a separate motel building, which could be taken on as a going concern by the new owner, or perhaps turned into a Little Chef restaurant.
Resale value: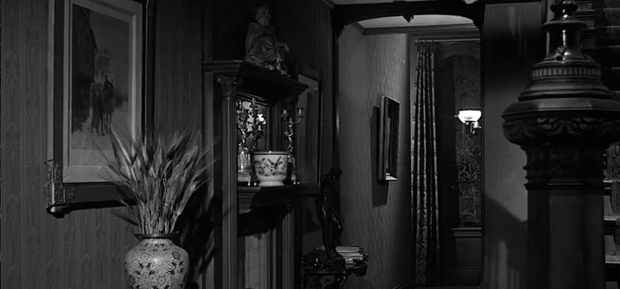 Both properties require considerable renovation, including the repair of certain holes discovered in all rooms of the motel. The origins of a fusty smell emanating from the basement have yet to be located.
Telltale signs of mania: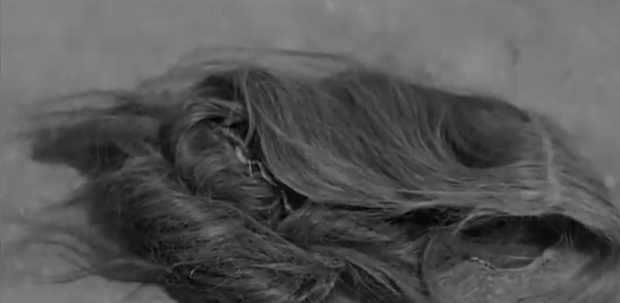 The presence of several stuffed animals suggests a restless, creative mind at work. The previous resident has also left behind a quite large collection of floral dresses and grey wigs.
John Doe – Seven
The killer: Sociopathic performance artist John Doe, played to dead-eyed perfection by Kevin Spacey. The weaver of cruel plans and writer of bizarre diaries, Doe embarks on a week of crimes inspired by the seven deadly sins.
The house: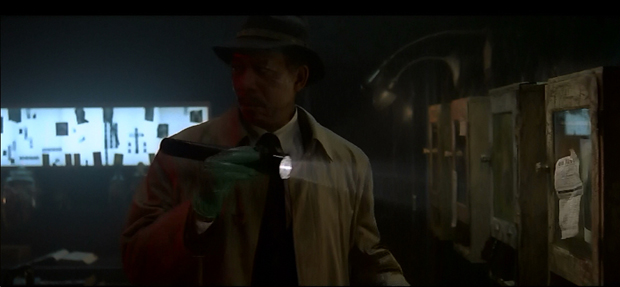 A metropolitan apartment offering an intimately-lit yet handsomely-sized living space, the accommodation would be perfect for the first-time buyer or a landlord looking to expand their portfolio. This turn-of-the-century property offers plenty of period features, including light fixtures and picture rails, roll-top bath, and a range of unusual furnishings left by the previous owner, such as versatile display cases, photographic equipment and a library of books of indeterminate origin.
Resale value: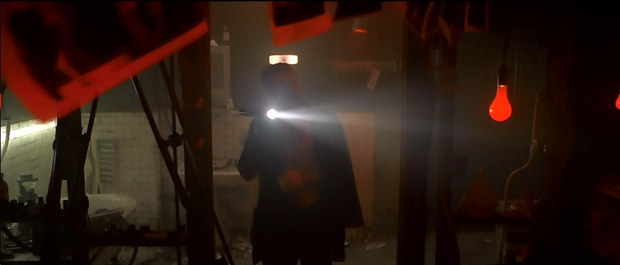 Rewiring, the replacement of blacked-out windows, and a more sensitive colour-scheme should bring out the hidden beauty in this period property. Police are still in the process of removing certain objets d'art discovered in the cabinets mentioned above.
Telltale signs of mania: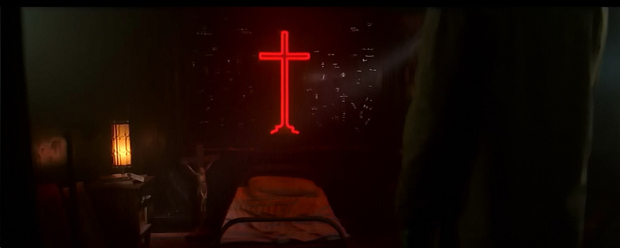 A prolific writer and photographer of local residents and culture, the previous resident's keen interests are everywhere to be seen. A gigantic neon cross located above the owner's bed hints at a twin interest in both religion and seedy underground nightclubs.
Francis Dolarhyde – Manhunter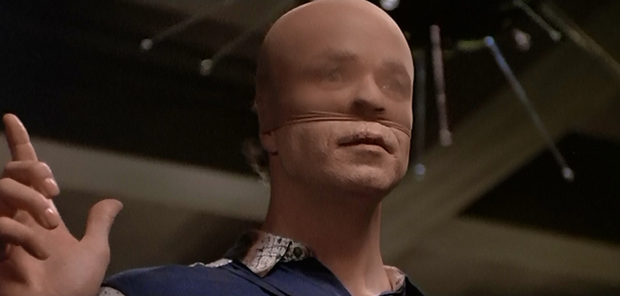 The killer: Towering, spooky Francis Dolarhyde, also known as The Tooth Fairy. Murderer of families, terroriser of sleazy journalists, and wearer of false teeth, Dolarhyde's activities are seldom less than hypnotic – largely thanks to Tom Noonan's remarkable performance.
The house: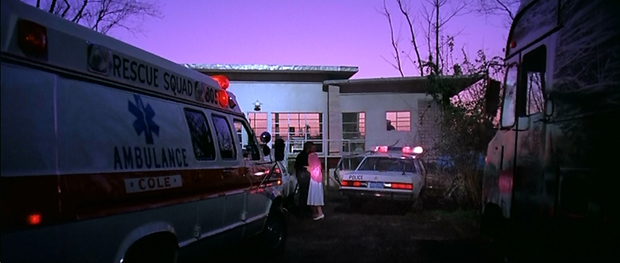 Located in an exclusive Kansas City riverside location, this desirable 80s-style, single-floor residence features large windows, offering plenty of light and an airy feel, generously-proportioned rooms and ample parking. Decorated individualistically by the previous owner, there are pictures of the Moon to be discovered throughout. A revolving ornamental light shade in the living room provides a talking point for visitors, as does an unexplained brown stain on the kitchen floor.
Resale value:
The house is in need of some modernisation. The kitchen needs refurbishment due to shotgun damage to windows, walls and floor, and the bathroom mirror needs replacing. The vendor is also attempting to discover the origins of an ominous green light that appears in every room.  
Tell-tale signs of mania:
Surprisingly few. A taste for other families' home videos, loud Iron Butterfly rock songs and the ownership of an outsized set of dentures are the only warning signs in an otherwise eccentrically tasteful modern residence.
Patrick Bateman – American Psycho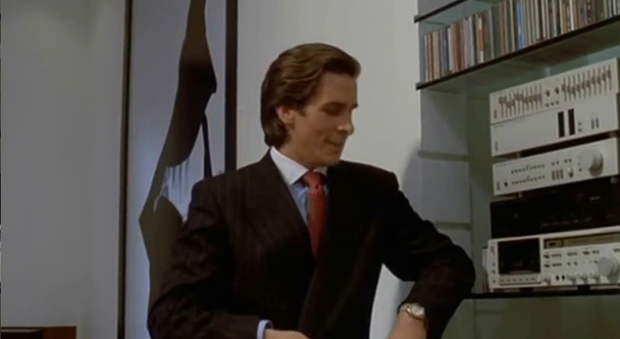 The killer: A specialist in mergers and acquisitions, 80s high-flyer Patrick Bateman – played by Christian Bale – also harbours a secret fascination with murders and executions. As obsessed with murder and torture as he is in hair-care products and designer suits, Bateman's respectable mask is constantly on the verge of slipping away.
The house: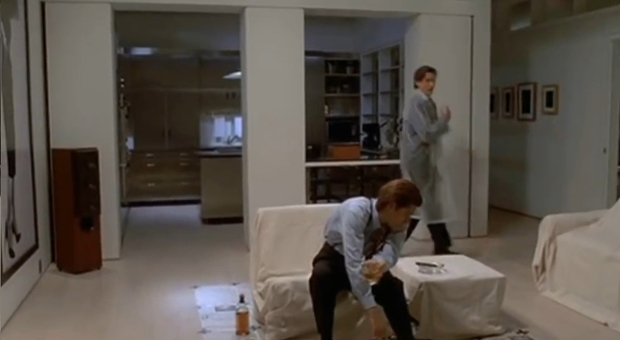 Located in Manhattan's desirable Upper West Side, this compact yet handsomely-appointed apartment is decorated with tasteful minimalism throughout. The kitchen is decked out in stylish stainless-steel, which appears to have been untouched, while the bathroom's black-and-grey tiling offers a hint of 80s luxury. Large windows offer expansive views over West 81st street, while the building itself will place the occupant in the esteemed company of celebrities such as Tom Cruise.
Resale value: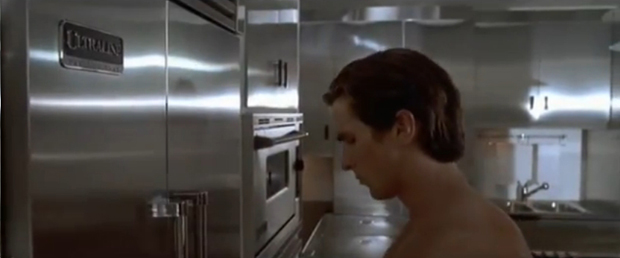 Given that the previous occupant's crimes may or may not have actually happened, his infamy shouldn't affect the property's saleability. A chrome-headed axe and nail gun have been left in the closet for the future owner's convenience.
Any telltale signs of mania: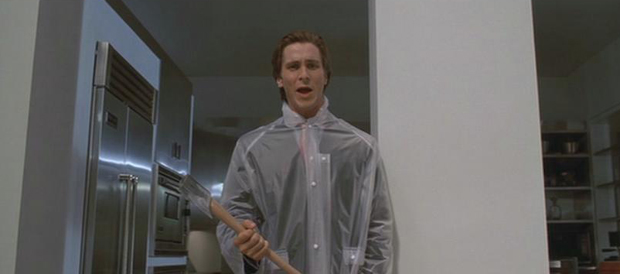 A left-over collection of Huey Lewis And The News and Whitney Houston albums are the only remaining signs of a diseased mind at work.
Follow our Twitter feed for faster news and bad jokes right here. And be our Facebook chum here.