News
Indie Thriller The Scarapist Available On Demand
Where can you hide when the monster is in your head?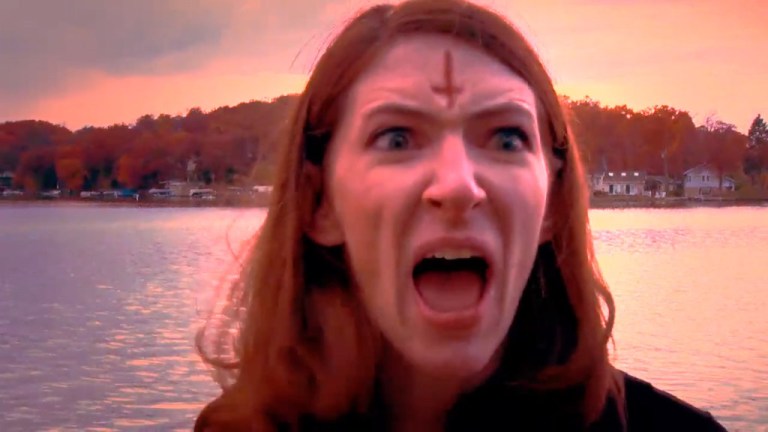 Hypnosis is supposed to be relaxing, but in Jeanne Marie Spicuzza and Synthian Sharp's (How I Became an Elephant) new movie The Scarapist, it is positively harrowing.
The film, which won best picture from the mysterious Verein Deutscher Kritiker Und Filmemacher at the 2016 Berlinale Film Market, is now available on Video on Demand (VOD) in select markets on platforms including iTunes, Amazon, Google Play, Vimeo and more. The Scarapist will be released on DVD later this year.
"Hypnosis. Drugs. Kidnapping. Murder," the official synopsis promises,
"Suburban novelist Lana (Jeanne Marie Spicuzza, Field Day) is entangled in a web of perversity, insanity and violence by her psychotherapist, Ilse (Katy Colloton, Teachers). With the help of her minions (R. Michael Gull, Dust), Ilse sets out to destroy Lana and her family. In this showdown of good versus evil, who will win? No one knows, not even The Scarapist. Based on a true story."
According to the film's press, The Scarapist is "based on a shocking and horrifying true story of therapist abuse" and has been "known to cause disturbances and even psychotic reactions. Viewer discretion is advised."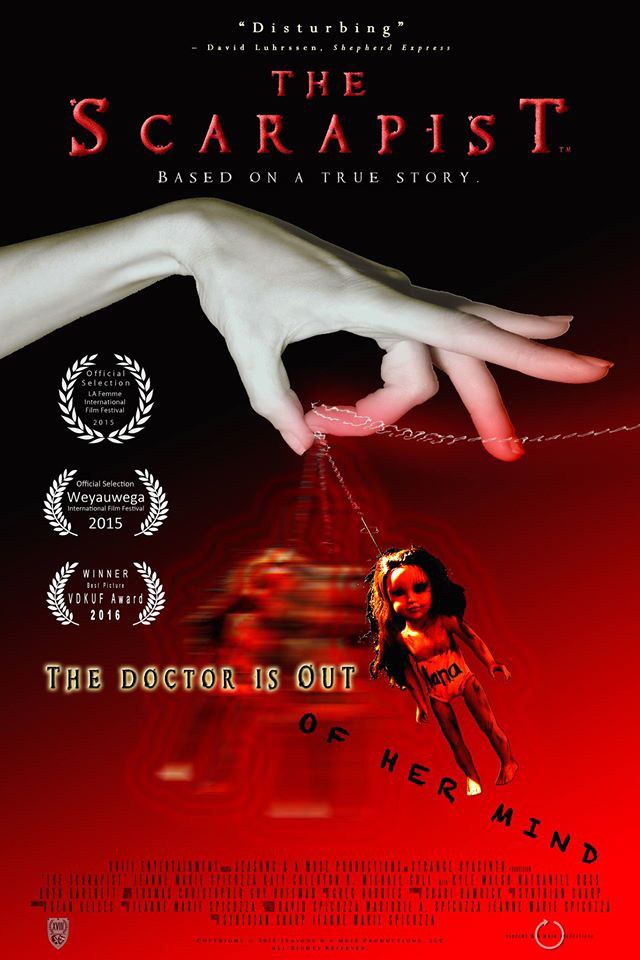 The Scarapist stars Spicuzza, who also wrote the screenplay, Katy Colloton of TV Land's Teachers and R. Michael Gull.
The film is part of "the new noir," reminiscent "of movies like Hitchcock's Psycho and This Gun For Hire, with the contemporary edginess of Paranormal Activity. Combining mind-bending terror and suspense with dark humor," reads the press statement.
Seasons & a Muse Productions' The Scarapist is executive produced by Spicuzza, David Spicuzza and Marjorie Spicuzza. Shari Hamrick is consulting producer.
Spicuzza is preparing work for her next feature, the thriller Night Rain, which is slated for production in fall of 2016 in Los Angeles.