News
Indiana Jones & The Kingdom of the Crystal Skull preview
Indy 4! At last! And we've only got a couple of weeks to wait. We take a spoiler-light look ahead at one of the summer's biggest hopes.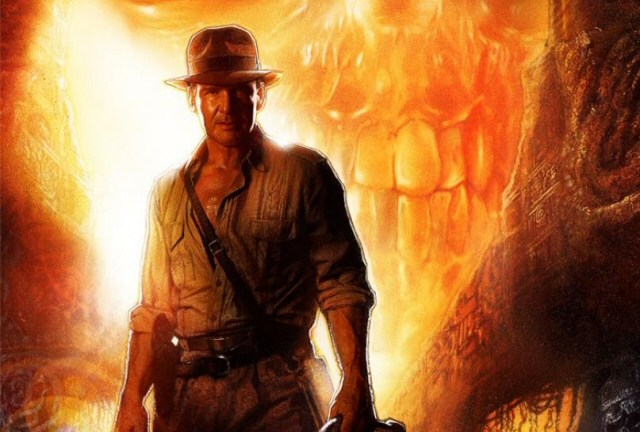 The Stars:Harrison Ford, Karen Allen, Ray Winstone, John Hunt, Shia LeBeouf
The Director:Steven Spielberg
The Date:22nd May
Is there any film coming out this summer that has quite the weight of expectation of Indy 4? Arriving some eighteen years after Indy and his dad rode into the sunset at the end of The Last Crusade, and with criticism still ringing in George Lucas' ears from the some quarters over his new Star Wars films, there were initial fears that it may be an unnecessary new entry in a franchise that was assumed to be done and dusted.
But heck, how can you not look forward to an Indiana Jones film? Because in the nigh-on two decades since we last saw one, how many films have successfully filled the void? We've had The Mummy (whose second sequel is also coming out this summer) give it a stab, while Nic Cage has down his bank account no harm with the National Treasure franchise. But nobody's really matched the easy marriage of action, comedy and adventure that even the weakest of the Indy moves achieves.
For a long time too, it seemed as if Indy wouldn't be having a stab at it again, either. George Lucas bases his Indiana Jones stories around a McGuffin, and in interviews he's talked about the search for something suitable being the main contributory cause for the delay to the third sequel. Then the likes of Frank Darabont took a stab at the script, only in his case for Spielberg and Ford to approve it, while Lucas turned it down. Also linked with writing duties at certain points were Tom Stoppard and M Night Shyamalan.
The final screenplay has been penned by David Koepp, who has previously scribbled Spider-man, Panic Room, Jurassic Park and War of the Worlds (and he's also written the remake of The Taking Of Pelham 123, currently being filmed by Tony Scott for release next summer).
The new adventure is set in 1957, marking the two decades that have passed since the last film. This means that, thankfully, Ford will get to act his age, rather than pretend to be a good few years younger than he is. Sean Connery famously passed on returning to play Indy's dad (so Ian McDiarmid comes in as Professor Levi, who he played in The Young Indiana Jones Chronicles), but Ford will be partnered it seems by Shia LaBeouf this time round. His old flame from Raiders Of The Lost Ark, Karen Allen's Marion Ravenwood, will also be returning. Look out too for John Hurt, Jim Broadbent and Ray Winstone, in a cast with a good smattering of British thesps.
It's the Russians who are the enemy this time, with Cate Blanchett as Irina Spalko, and the fight is on to get their hands on the crystal skull. This is the aforementioned McGuffin, and it's enough reason to send the action spiralling across Mexico, Peru, and the warehouse from the end of Raiders Of The Lost Ark.
Carrying as great a weight of expectation as any film this summer (if not greater), there's a relaxed feel about many of the stories and much of the publicity surrounding the film. It came in on time, it's already locked at around 140 minutes, and now it's simply a case of counting down to that 22nd May release date.
And on a side note, isn't it great to see Spielberg back behind the camera for a bona-fide summer blockbuster? Much though we've liked much of his more serious work, and much though some of us at Den Of Geek felt seriously let down by War Of The Worlds, there's a good reason why he's the most successful director of such films on the planet.
Along with Iron Man and The Dark Knight, this is one of our three big hopes for the summer of 2008, and our gut feeling is that we're not going to be disappointed.
Trivia Note:These may not be the last adventures of Indiana Jones. Originally in the 1980s, five Indy films were conceived. Could it be if Crystal Skull hits big that Harrison Ford may be given the chance to don the hat one more time?
Den Of Geek prediction:Lucas, Spielberg and Ford will deliver the goods.
US Box Office prediction:$250m
The Trailer: