News
Indiana Jones 5 Release Date Delayed to 2021
Indiana Jones 5 is coming...eventually. Here's everything you need to know.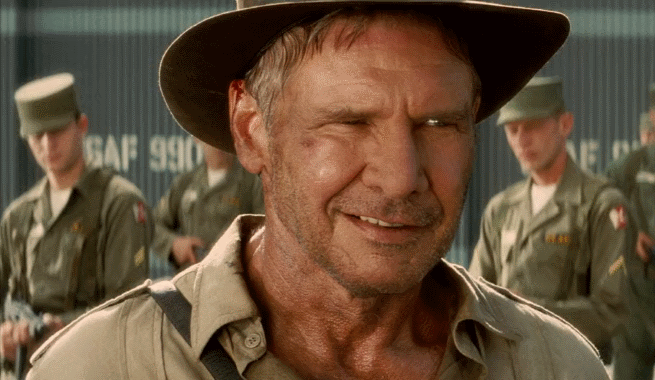 After an endless amount of hemming and hawing, Indiana Jones 5 is officially confirmed by Disney. Harrison Ford will return as Indiana Jones, and Steven Spielberg will direct, with Kathleen Kennedy and Frank Marshall producing. Collider reports that Solo: A Star Wars Story writer Jonathan Kasdan will handle the script, replacing David Koepp.
The plan had originally been to film Indiana Jones 5 in the UK starting in April 2019 for a July 10, 2020 release date, but because of the new script and other concerns, it's unlikely the movie will arrive on schedule. It will now open on July 9, 2021.
"Indiana Jones is one of the greatest heroes in cinematic history, and we can't wait to bring him back to the screen," said Disney chairman Alan Horn in a statement when the project was first announced in 2016. "It's rare to have such a perfect combination of director, producers, actor and role, and we couldn't be more excited to embark on this adventure with Harrison and Steven."
The saga of Indiana Jones 5 has been a long one. The previous film, Indiana Jones and The Kingdom of the Crystal Skull wasn't particularly well-received by fans. With Disney's recent success with the Star Wars franchise (and it's expansion into standalone films), the continuation of the Indy franchise seemed inevitable. At one point, rumors even suggested that Chris Pratt was set to step into Indy's fedora, but thankfully that isn't happening, and Harrison Ford will return.
With any luck, Indiana Jones 5 will be a return to form for the franchise, and a fitting sendoff for the character. The good news is that Shia LaBeouf won't be anywhere near this installment.
We'll update this with more information as it becomes available.