News
Indiana Jones 5 is Reportedly Next for Steven Spielberg
Indiana Jones 5 might finally be getting ready to go before cameras, with director Steven Spielberg reportedly tackling it next.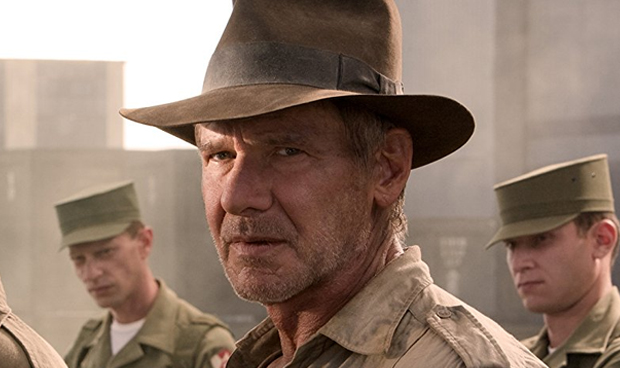 Indiana Jones and the Kingdom of the Crystal Skull, turns 10 on May 22. That's a sobering thought as we jump back to speculative reports about a prospective follow-up film. Yet, the latest rumblings seem to indicate that director Steven Spielberg is, indeed, set to start working on Indiana Jones 5 once his current projects are put to bed, which will be soon.
Spielberg, who is currently juggling the promotional period for his star-studded biographical newspaper drama, The Post, and post-production for his effects-laden sci-fi pop culture love letter, Ready Player One, is, according to a report by Deadline, eyeing the sidelined untitled Indiana Jones 5 as his next directorial effort. After that, the belief is that Spielberg will play it cool, moving on to a remake of the iconic urban musical, West Side Story, which was prominently embodied by the 1961 film.
Should the report's claims (which stand unconfirmed,) prove to be accurate, then this is the most promising news regarding Indiana Jones 5, thus far. Of course, we've heard plenty of talk over the last few years. Spielberg has been attached to the project with prolific screenwriter David Koepp (Jurassic Park, Spider-Man, Mission: Impossible) working on the script. At one point, rumors pointed to Chris Pratt – fresh off box-office-breaking success with Guardians of the Galaxy and Jurassic World – taking over the physically demanding role of Indiana Jones from Harrison Ford; an understandable idea, since Ford turns 76 this year. However, Disney chairman Alan Horn later nixed any such rumors with a statement lauding plans to "embark on this adventure" that will once again showcase the "perfect combination" of star Ford and director Spielberg.
What we do know with a fair amount of certainty is that Shia LaBeouf, who played Indy's sidekick and newly-discovered son, Mutt Williams, in Kingdom of the Crystal Skull – which ended with an unsubtle hint about Mutt taking over the franchise as its protagonist – will NOT be in this belated sequel. This is due to numerous reasons, such as the 2008 film's generally frosty reception, as well as LaBeouf's increasingly tarnished reputation in the industry, exemplified by his heavily-reported erratic behavior.
With all of that said, 2008's Indiana Jones and the Kingdom of the Crystal Skull, nitpicking aside, was a major box office smash, garnering $317.1 million domestic and $469.5 million foreign, yielding an approximate gross of $786.6 million; by far the biggest-earning film in the series, dwarfing its $389.9 million debut of 1981's Raiders of the Lost Ark and the $474.1 million grossed by 1989's Indiana Jones and the Last Crusade (granted, inflation is an important variable in that factoid). Consequently, Indiana Jones 5 won't be stopped by Spielberg's backlog or Harrison Ford's age.