News
Incredibles 2: Release Date, Cast, Trailers, Story Details, and News
The Incredibles 2 is finally arriving this summer. From the release date to the trailers, here's everything you need to know.
The Incredibles 2 is on the way. How it has taken this long from the November 2004 release of the original movie will forever remain a mystery, but why bother complaining about something when your wish has just been granted? Disney CEO Bob Iger announced The Incredibles 2 back in March of 2014, but things stayed quiet for years. But that's definitely changed with The Incredibles 2 release date just around the corner!
Incredibles 2 Release Date
The Incredibles 2 has a release date of June 15, 2018. Start your countdown.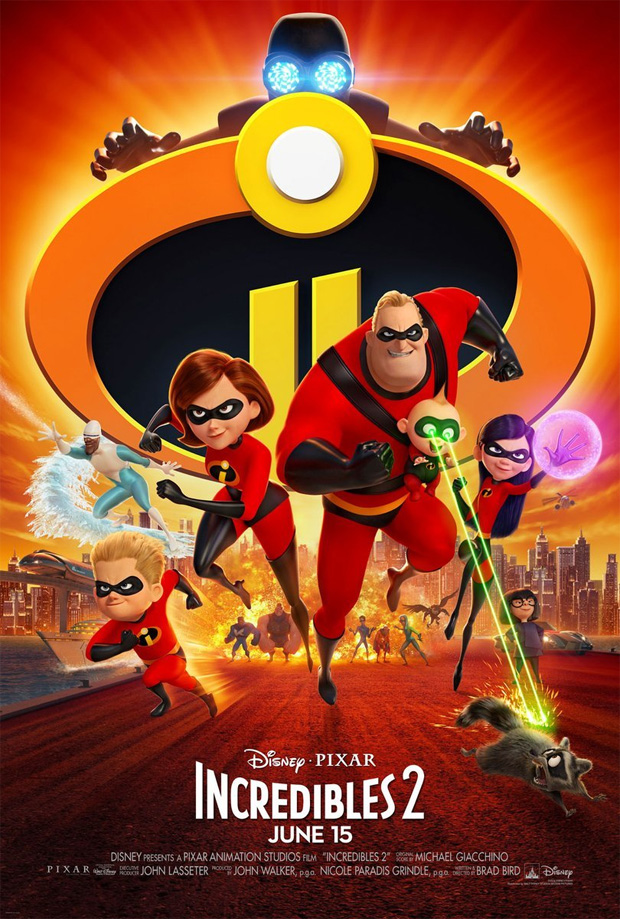 Incredibles 2 Cast
The Incredibles 2 made a series of tweets touting the identities of its new cast members…
In a spoof that takes advantage of the buzz-generating Google Arts & Culture app, which matches your selfie to a historical work of art, the newcomers who will join the sophomore super-powered cinematic exploits of the Parr family are revealed in all their artistic onscreen glory.
further reading: The Must See Movies of 2018
Besides the posts highlighting returning cast members, the newbie reveals, thus far, include Bob Odenkirk as Winston Deavor, Catherine Keener as Evelyn Deavor, Jonathan Banks as (the Nixonian-nosed) Rick Dicker, Sophia Bush as Voyd and Isabella Rossellini as Ambassador.
Incredibles 2 Trailers
Another new (albeit short,) The Incredibles 2 trailer has arrived, continuing to whet our 14-year-starved appetites for this sequel.
Also check out the first full-length trailer for The Incredibles 2 below, which promises a superhero extravaganza focused on Elastagirl becoming the superpowered breadwinner… and Mr. Incredible having to deal with being a full-time dad:
Here's all the rest of the footage we've seen so far…
Incredibles 2 Story Details
Here's the official synopsis released by Disney:
Everyone's favorite family of superheroes is back in Incredibles 2 – but this time Helen (voice of Holly Hunter) is in the spotlight, leaving Bob (voice of Craig T. Nelson) at home with Violet (voice of Sarah Vowell) and Dash (voice of Huck Milner) to navigate the day-to-day heroics of a "normal" life. It's a tough transition for everyone, made tougher by the fact that the family is still unaware of baby Jack-Jack's emerging superpowers. When a new villain hatches a brilliant and dangerous plot, the family and Frozone (voice of Samuel L. Jackson) must find a way to work together again – which is easier said than done, even when they're all incredible.