News
In memoriam: Geoffrey Lewis
Actor Geoffrey Lewis, veteran of such films as High Plains Drifter and Dillinger, has passed away at the age of 79.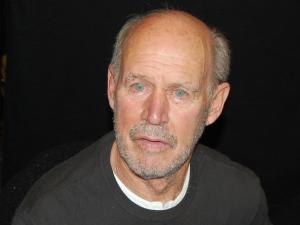 We're sad to report that veteran actor Geoffrey Lewis has passed away at the age of 79.
Across a career spanning TV and film, Lewis will surely be remembered for different roles by successive generations of filmgoers. Many will remember Lewis for his roles alongside Clint Eastwood in movies like High Plains Drifter, Every Which Way But Loose, and Bronco Billy.
Others might remember him for his TV performances, which included Hawaii Five-O, Salem's Lot, and Murder She Wrote. Then there was his superb turn in the period crime piece Dillinger, his turn in the cult sci-fi Night Of The Comet, or his work in the Michael Cimino films Thunderbolt And Lightfoot (another Eastwood flick) and Heaven's Gate.
These are but a few of the films and television shows brightened by Lewis's presence. Whether the roles were large or small, he was superb in all of them.
Lewis died on the 7th April, leaving behind his wife, Paula Hochhalter, and 10 children, among them actress Juliette Lewis.