News
Impulse Trailer Shows Doug Liman's YouTube Red Jumper Spinoff Series
Doug Liman expands the universe of 2008's Jumper with TV series Impulse, set for YouTube Red.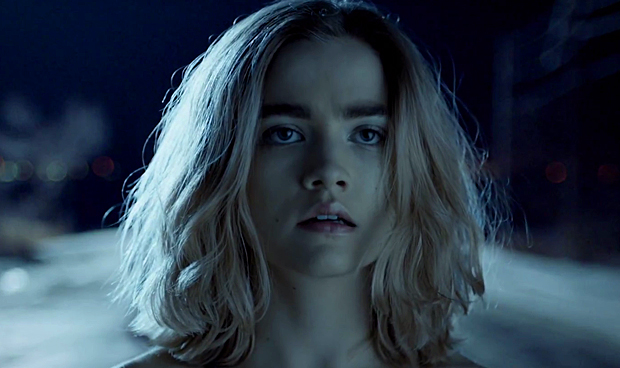 Doug Liman, the high-profile helmer of The Bourne Identity films and the Tom Cruise sci-fi vehicle, Edge of Tomorrow, has found a favorable platform with YouTube's premium streaming service YouTube Red (which just scored a hit with the imminenty-returning Cobra Kai). Previously, Liman's 2016 series, Lifeline – a collaboration that includes mega-star Dwayne Johnson – nabbed a place on the burgeoning outlet's lineup. Now, Liman returns to YouTube Red with Impulse, a series that will continue the story established in the director's 2008 sci-fi film, Jumper.
Impulse will manifest as a 10-episode-spanning hour-long television series on which Doug Liman will serve as director and executive producer. The series adapts the continuity of the Jumper novels of Steven Gould, taking place in a world in which certain people possess the ability to "jump," instantly transporting themselves to anywhere in the world. Impulse will be based on Gould's 2013 novel of the same name, the third in the series. The TV adaptation, from production company Hypnotic (Suits), is being described as "gender-bending."
Impulse Trailer
A new Impulse trailer has arrived.
The Impulse trailer showcases the solemnly solipsistic existence of 16-year-old Henry Coles (Maddie Hasson), whose isolation becomes exacerbated after being sent to a clique-dominated new school in a small New York town. However, one predictably unpleasant encounter with a classmate leaves Henry in a state that redefines the buzz word, "triggered," with the trauma somehow activating her innate ability as a jumper; a game-changing development that makes her a (nevertheless tormented,) god amongst the school's sea of mean girls and varsity jackets. However, she's having a hard time controlling these new powers, and an escalating series of threats could soon leave her exposed to the world.
You can also watch the first Impulse trailer below.
Impulse Release Date
Impulse will release all 10 episodes of its inaugural season on June 6 on YouTube Red.
Impulse Details
While the show bears familiar franchise tropes, don't expect Impulse to showcase the further exploits of Hayden Christensen's Jumper protagonist David Rice. It will instead center on 16-year-old girl Henry, to be played by (a 23-year-old) Maddie Hasson, who is known from the TV series Twisted and was seen opposite Tom Hiddleston's Hank Williams in the 2015 biopic I Saw the Light. Looking to escape from her humdrum small town existence, Henry learns that her feeling of being different was an early sign of teleportation abilities with which she can go anywhere. – Missi Pyle, Sarah Desjardins, Enuka Okuma and Craig Arnold also fill the cast and David James Elliott will recur.
Impulse is written by Jeffrey Lieber (Lost, NCIS: New Orleans), Jason Horwitch (Luke Cage) and Gary Spinelli. As mentioned, Doug Liman assumes the director's chair for the series. Indeed, if YouTube Red's pickup of Lifeline was a sign that the platform was looking beyond the simple scope of elite YouTube content creators, then Impulse solidifies the notion. As YouTube's global head of original content Susanne Daniels testifies, "This unique thriller pulled us in right from the opening scene. We are thrilled to be in business with Doug Liman and everyone at UCP and Hypnotic."
For Doug Liman, Impulse represents a second TV deviation (along with Lifeline,) from a full backlog of films he's set to direct. He will tackle the Tom Cruise-starring sci-fi film Luna Park, the Tom Cruise-starring Edge of Tomorrow sequel Live Die Repeat and Repeat, and rounds out a Cruise hat trick with crime thriller American Made. He's also booked to helm fact-based prison film Attica and the Tom Holland/Daisy Ridley-starring sci-fi film Chaos Walking. – Quite a full plate, indeed.