News
If Terminator 4 Can Be PG-13, Then So Can These…
Since Hollywood loves to rake in multiple viewer demographics, may we present some further suggestions for violent - but cuddly- films...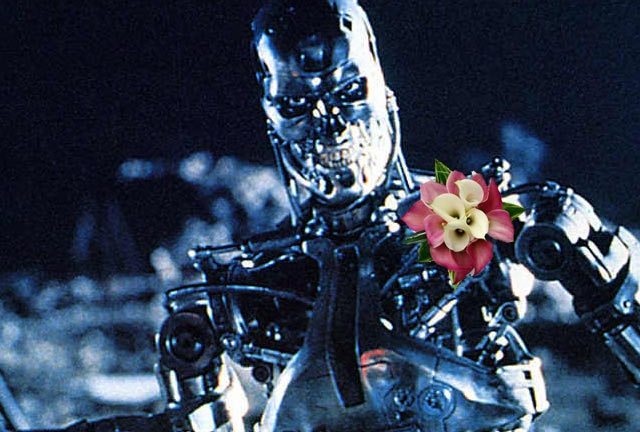 In the light of the announcement that Terminator 4 is targeting a PG-13 rating in the states, and following the toning down of Die Hard 4 last year for pretty much the same reason, Den Of Geek would like to present a list of films that should be considered for the family market, and then some kids films that an 18-certificate movie could spin out of…
ALIENInstead of having an evil alien bursting out of John Hurt's stomach, why not get one of those cute ones out of Toy Story instead? Or Spongebob? The family would love that…
ROBOCOPBy stripping away the violence, and toning down the moral message, you could make a film for the kids here that they'd love. Why not make Robocop fly and everything too? Er, hang on a minute…
THE JOGGING MANIn the original, Arnie played a man running through an arena where people wanted to kill him. But what if the other participants just wanted to shake his hand and play Xbox with him? That'd be much better. And why run? Health and safety would hate that.
GRAND CLEAN AUTOThe tie-in film to the game, where a bunch of well-to-do kids set about cleaning their neighbour's cars. Obviously, it can't get a U or G rating, as that's box office poison. So one of the children will have to say the word "bollocks" at some point. A small compromise, we're sure you'll agree.
TOTAL RECALL 2A group of kids are really worried about their exams, and then Arnold Schwarzenegger comes in and helps them with their revision. At the end of his classes, they can remember EVERYTHING! Cool!
THE VERY LAST BOY SCOUTA moving tale about a young boy who was the last in his street to be able to join the boy scouts. Bruce Willis pats him on the back, remembers not to swear, and we all meet at the end for a good old cry.
A NIGHT ON ELM STREETWhat's with the bad dreams everybody? Let's get rid of this Freddy bloke, and then we could have a film that everyone's allowed in to see! Hurray! Money! Money! Money!
SEE SAWThere's a trap! Somebody has locked the gate to the playground! And the kids can't play on the Seesaw, yet – here's the twist – they can still SEE IT! It's clever and tantalising, and can repeat the concept over and over and over for lots of films to come. Where do we sign?
THE BOURNE MOUTHNow that Jason Bourne has resolved all of his problems, how about just taking a nice holiday to the seaside? In Bournemouth? It'd mean we could do another REALLY CLEVER TITLE!
CHILL BILLUma Thurman has a change of heart: there's just too much violence in the world, so she resurrects David Carradine and the two of them have LOTS OF FUN together! Suggested director: Brian Levant.
WAR OF THE WORDSSome clever kids battle it out with aliens via a friendly game of Scrabble. Or Scrabulous, if they're playing on Facebook, of course.
THE PUNISHERAbout a superhero who goes around giving out lines to kids who misbehave. Stick that in your comics.
And what about family friendly films just looking for a more, ahem, 'grown up' version…
ALVIN & THE CHIPPENDALESIt's the story of a young man called Alvin who always dreams of being a male stripper. Even better: this one won't have any of those fecking chipmunks in it! Result!
MEET THE ROBINSONOnly it's Mrs Robinson from The Graduate, and she's bloody desperate for some.
THE FOX AND THE HOUNDOne's attractive, one's not: but who will get the guy? Sounds perfect for Judd Apatow, don't you think?
THE ANT BULLYIt's the story of a young ant who goes around and kicks the living shit out of the other ants at school, stealing their dinner money while he does so.
TOY STORYYou work it out.
DEAD POETS SOCIETY 2Kill them! KILL THEM ALL!
PIRATE OF THE CARIBBEANA film about a man, sitting out on the beach, downloading movies illegally all day.
HONEY, I SHRUNK Y…Actually, think we'd better stop now…