News
If Beale Street Could Talk Trailer Released
The Barry Jenkins adaptation of the James Baldwin novel, If Beale Street Could Talk, has a visually powerful new trailer.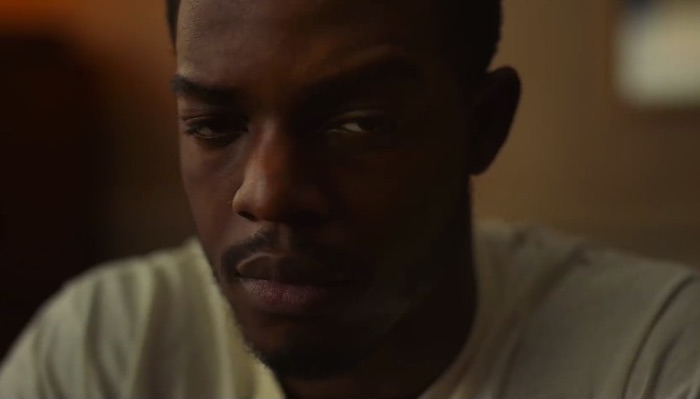 Given that Barry Jenkins wrote the screenplay for the Academy Award winning Moonlight the same year he wrote the adaptation for If Beale Street Could Talk, it should come as no surprise that the trailer for the upcoming film is enough to blow away audiences all by itself. Featuring minimal dialogue but nonetheless filled with emotion, the trailer beautifully depicts the drama contained in the original James Baldwin novel, which was filled with a wonderful mix of adversity and optimism.
If Beale Street Could Talk tells the tale of Tish (newcomer Kiki Layne) as she falls in love with a sculptor named Fonny (Stephan James of Race), who is falsely accused of a crime for which he is imprisoned. As Tish learns she is pregnant with their child, their families fight to prove Fonny's innocence to free him before the baby is born. The trailer features the voice of original author James Baldwin from the documentary, I Am Not Your Negro.
You can check out our review of If Beale Street Could Talk, which premiered at the Toronto International Film Festival ahead of its release this fall.
If Beale Street Could Talk Trailer
A full trailer for If Beale Street Could Talk has arrived.
And here's the first teaser trailer, which arrived back in August…
As reported prior to production, Jenkins was pleased to take on the task of adapting If Beale Street Could Talk for the screen. "James Baldwin is a man of and ahead of his time; his interrogations of the American consciousness have remained relevant to this day," Jenkins told Variety. "To translate the power of Tish and Fonny's love to the screen in Baldwin's image is a dream I've long held dear. Working alongside the Baldwin Estate, I'm excited to finally make that dream come true."
If Beale Street Could Talk Release Date
If Beale Street Could Talk has yet to confirm a specific release date, but is set to arrive this fall. The film will be produced by Annapurna Pictures.