News
Idris Elba Says He's up for Playing Heimdall in Future Thor Movies
Idris Elba suggests the door could still be open for him to return as Marvel's Asgardian Heimdall, despite the obvious stumbling block.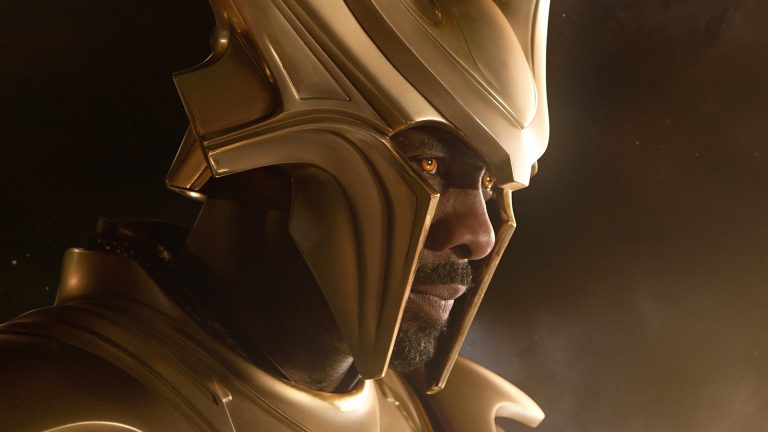 This article includes spoilers for Avengers: Infinity War.
Perhaps one of the biggest surprises about Marvel's Phase Four slate was the fact that Chris Hemsworth's Thor will be the first Avenger to get a fourth solo outing on the big screen.
But while Thor: Love And Thunder will feature the return of familiar faces Valkyrie (Tessa Thompson), Jane Foster (Natalie Portman) and, we're assuming, our hero's rocky buddy Korg (played by director Taika Waititi), it likely won't be bringing back the majority of Thor's old guard – most of whom croaked during the events of Thor: Ragnarok and Avengers: Infinity War.
That includes Idris Elba's Heimdall, the Asgardian protector and commander of the Bifrost, who was last seen making a heroic sacrifice in the opening scene of Infinity War. Caught up in the chaos of Thanos' raid on the Grandmaster's ship, Heimdall manages one last act of defiance – sending the Hulk back to Earth – before being mercilessly skewered by the Mad Titan himself (prompting a big old "Nooooooooo!" from his old pal Thor).
If we've learned anything from comics, though, it's that no one's ever really dead. And if Marvel Studios ever does find a way to bring Heimdall back from Valhalla, Elba has declared that he'd be more than up for making an MCU comeback.
"Of course!" Elba told ABC Radio in the US, during press duties for his latest movie, Fast & Furious: Hobbs & Shaw. "Heimdall is essentially part of the god family. So you know, he could be alive. I'm just saying! I'm just putting it out there!
"The Heimdall character goes way back into the Thor mythology," he continued. "And I'm sure there will be an interesting way to bring that alive. Of course, I would [return to the franchise]. Yes."
While we wait to see what surprises Marvel has up its sleeve – including whether or not it decides to resurrect Elba's character either in a future Thor movie or the upcoming Loki TV series – here's everything the studio has announced for Phase Four so far.
Read and download the Den of Geek SDCC 2019 Special Edition Magazine right here!