News
Idris Elba Sci-Fi Film Deeper Dropped Over Max Landis Allegations
Deeper, an Idris Elba undersea supernatural thriller, has been shelved by MGM over the Max Landis allegations.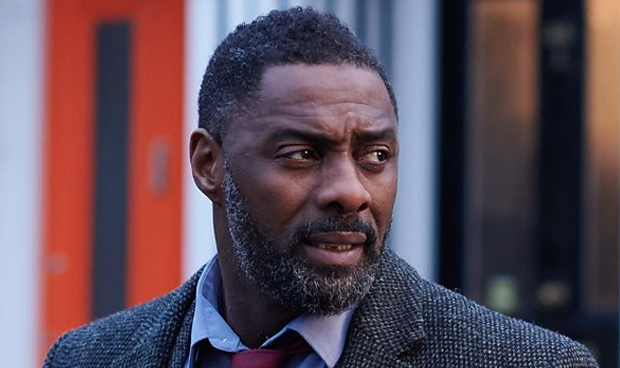 While Idris Elba seems to have his choice of just about any project – be it on film or television – these days (as the James Bond rumors still somewhat persist), the British superstar was reportedly eyeing a starring role in a sub-maritime sci-fi thriller called Deeper.
However, "was" happens to be the key word regarding Deeper, since the project has apparently been shelved due to it being the written product of Max Landis, who was the subject of a recent exposé from The Daily Beast bearing allegations from eight women over sexual and emotional abuse. Indeed, a subsequent update (via IndieWire) from housing studio MGM has confirmed that Deeper has been deep-sixed.
While Deeper had been floating around the pipeline since 2016, MGM went into development this past February, eyeing Idris Elba as its star, with a script in play by Max Landis, whose industry plate was quite full, as THR reported. The plot classifies the project as a supernatural thriller about a disgraced astronaut (Elba) whose deep-sea-diving exploration of a newly-discovered trench yields the discovery of what's being described as "a sinister and dangerous force." – While that sounds a bit like the incident that brought the kaiju into our dimension in another film in which Elba appeared, Pacific Rim, the tone for this effort is being compared to more dramatically cerebral sci-fi films like Gravity and The Martian.
Baltasar Kormakur was set to occupy the director's chair for Deeper. While the Icelandic helmer's CV mostly consists of films and TV efforts in his native country, he's fielded some mainstream U.S. releases, most recently with 2018 lost-at-sea drama Adrift and 2016 survival drama Everest, also known for directing the 2013 Denzel Washington/Mark Wahlberg-headlined comedic crime drama, 2 Guns.
Kormakur, as mentioned, was to work off a script by Max Landis, the second-generation Hollywood product who – reputation notwithstanding – wrote the script for the 2017 Netflix-distributed Will Smith fantasy actioner, Bright, and was a key visionary behind BBC America's acclaimed Dirk Gently's Holistic Detective Agency TV adaptation, which was cancelled after two seasons, breaking the hearts of legions of fans. Interestingly, Landis was also set to cement his own familial legacy by writing and directing a remake of 1981's An American Werewolf in London, the special-effects-pioneering comedic-horror pièce de résistance of his father, the legendary John Landis. Of course, that tenure is now – to say the least – in jeopardy. Also onboard the nixed project were producers David Goyer, Kevin Turen, Russell Ackerman, John Schoenfelder. Landis was also set to produce.
Elba's casting on the cast-off project capped off an interesting process for the Deeper project, reportedly a seven-figure-costing script acquisition for MGM. Because of that exorbitant price tag, the studio had designs for the film to be a vehicle for bankable stars. One previous iteration of the project had eyed a co-starring duo of Bradley Cooper and Gal Gadot, with Hungarian helmer Kornel Mundruczo (White God) attached to direct; a configuration that would ultimately fall apart.
Regardless, the loss of Deeper won't exactly leave Idris Elba hurting for prominent roles. He'll next be seen as the villain taking on the titular characters of Dwayne Johnson and Jason Statham in August's uber-profitable franchise spinoff, Fast & Furious Presents: Hobbs & Shaw, after which he will appear in December's cast-stacked film adaptation of the musical, Cats. He recently returned to long-running BBC detective drama Luther for Season 5, and starred in Netflix dramedy series Turn Up Charlie. On top of that, this past March saw the release of his film directorial debut, a crime drama called Yardie.
*This article was originally published on February 1, 2019 and has been updated with new information.
Joseph Baxter is a contributor for Den of Geek and Syfy Wire. You can find his work here. Follow him on Twitter @josbaxter.