News
Ice-T Stars as a Gangster Vampire in Bloodrunners
Everybody pays in the upcoming gangster horror flick Bloodrunners, but they pay Ice-T in blood.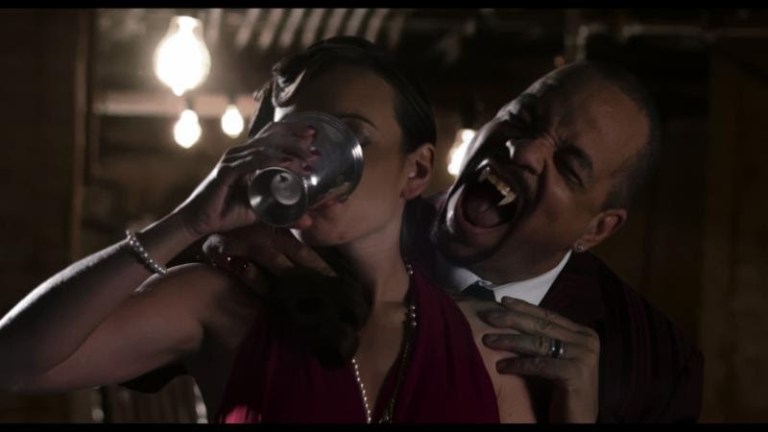 These days, everybody's got a racket. Ice-T may (Law and Order: SVU) currently be seen most often seen hawking lemonade on a curbside stand, but he kicks back with a warm slug of blood in his upcoming movie Bloodrunners, from writer-director Dan Lantz (Blind Love, Felix Melman). The gangster-monster mash will be available on Blu-ray/DVD and Digital HD starting March 7th.
Speakeasy Pictures and IMPULSE-FX's period action thriller Bloodrunners centers on a "turf war between a crooked cop and a power-hungry vampire (Ice-T,) over a small town soaked in illegal hooch during the height of Prohibition."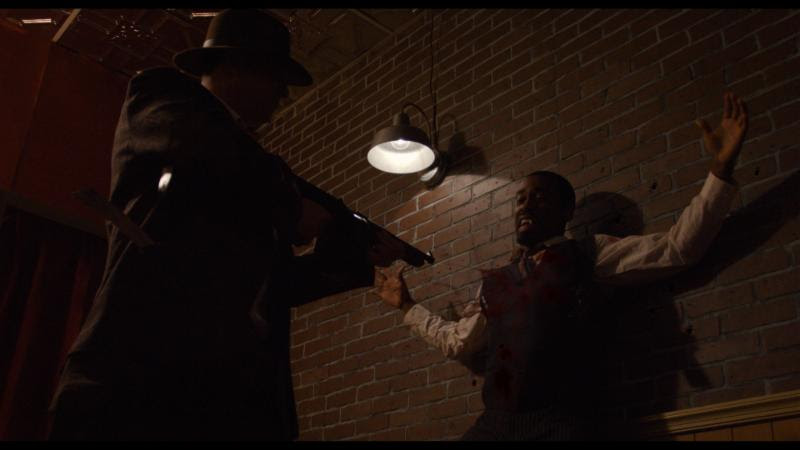 Bloodrunners will also star Michael McFadden (The Networker) as a "cop living large on looking the other way as booze flows through his protectorate.  When he discovers that Chesterfield, the owner of the latest speakeasy has a thirst for warm blood as well as cold hard cash, he must find a way to save his town before it dries up."
According to the official synopsis:
"By 1933, Prohibition has proven a booming enterprise, where average citizens break the law, hide in the shadows and operate at night. The new world order has even lined the pockets of corrupt cops like Jack Malone (McFadden). He collects a 'luxury tax' from every bootlegger and scofflaw in the small town he has sworn to protect. While shaking down the newest speakeasy in the local underground, Jack and his men uncover a clan of vampires hell bent on taking over the town. Now Chesterfield (Ice-T), an ancient vampire, and his horde must hide their secret at any cost. The bloody result leaves several bodies and innocent townsfolk taken as lambs to await the slaughter. With nowhere else to turn, Jack joins forces with a busboy and a crazy preacher to save the town and make a final stand against Chesterfield and his vampires."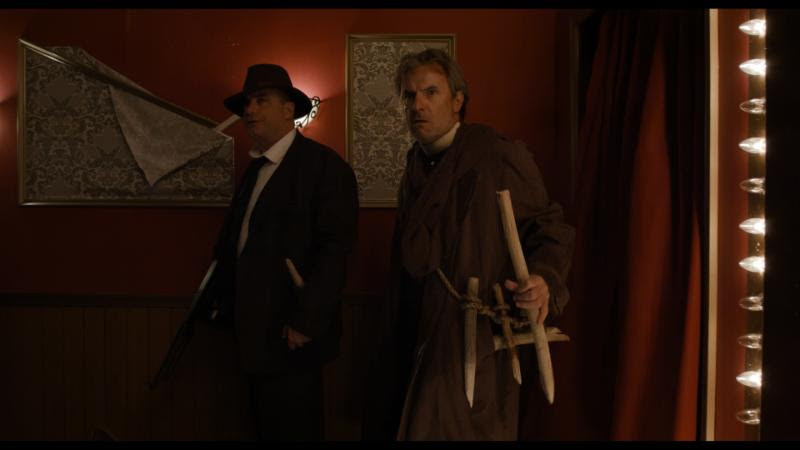 The Blu-ray/DVD and iTunes releases will include a feature-length commentary with director Dan Lantz, deleted and extended scenes, a gag reel and trailers.
You can watch the trailer here:
Bloodrunners will be available to rent or own on iTunes, Steam, Google Play, Xbox, Playstation and various cable platforms, including Comcast, Dish, Rogers and Shaw.