News
Ice Cube and Hamilton and Empire Talent Team for New Oliver Twist Movie
Oliver Twist is about to get a modern musical reimagining with Ice Cube, and now adds the writer of Empire to its team.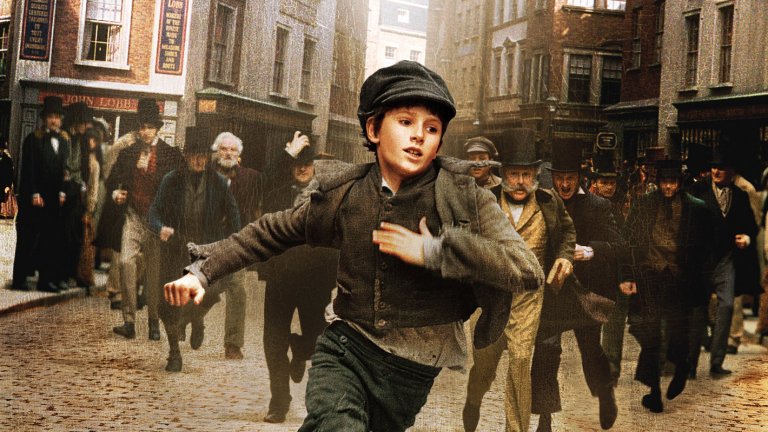 Like a Dickensian street urchin, it's hard to count a good story like Oliver Twist out. As the timeless tale of an orphan learning to get by on the streets, surviving only with his wits, it in many ways can have parallels to today. Which is probably why Disney is teaming with some creative and outside-the-box talent for a new and modernized take on Charles Dickens' classic.
As relayed via The Hollywood Reporter, Disney has tapped Danny Strong and Thomas Kail to spearhead the creative process of a new musical take on the classic, which already has Ice Cube attached to star and produce. However, what remains less clear is whether it will be an entirely new take on the material or a reimagining of the musical Oliver!
The talent Disney has assembled is of course formidable. In addition to Ice Cube continuing on his path to becoming a national treasure, Danny Strong has industry bonafides for having a sharp ear for writing about modern musical sensibilities with wit and depth as the co-creator of Fox's Empire. He has also written two of HBO's more successful political dramatizations, Recount and Game Change. Kail is meanwhile making his jump to the big screen after directing what is almost assuredly going down as the musical of the decade, Hamilton (he also directed Grease Live! for Fox, but no one's perfect). The film is also being executive produced by Marc Platt, who has a hand in what appears to be the majority of successful musical properties these days. In addition to successes on Broadway like Wicked, he most recently produced the Oscar winning La La Land, and has Mary Poppins Returns and The Little Mermaid remake set-up at Disney.
Oliver Twist of course remains one of Dickens' most beloved novels, tracking the life of a young orphaned boy who is forced to endure life as an unpaid child laborer until he escapes to the streets of London, falling in with the older Fagin, who indoctrinates Oliver into the life of London pickpockets. From there, the intrigue only becomes more profound. And it will now have a singing and dancing update on the big screen!