News
iBoy Trailer: Maisie Williams Joins Bill Milner in Netflix Sci-Fi Film
The iBoy trailer shows a Netflix film in which Bill Milner is turned into a living killer app, joined by Maisie Williams.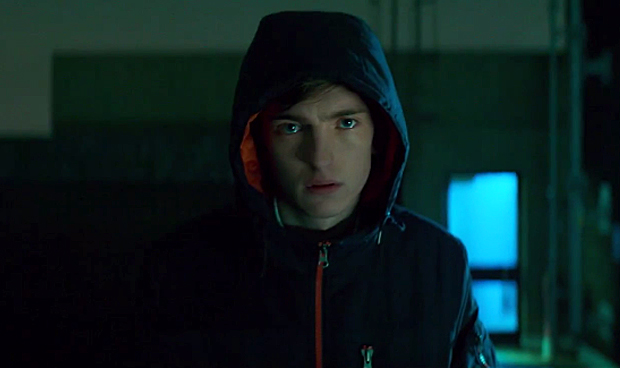 Upcoming Netflix film iBoy presents an intriguing, albeit fantastical premise that mixes themes centering on conspiracies with a twist on traditional human/technology transhumanism. The streaming outlet has unveiled the trailer for their exclusive film, showcasing itself as an atmospheric entry in the teen genre. However, for fans of HBO's television juggernaut Game of Thrones, the film is also a notable showcase for cast member Maisie Williams, who, despite not playing embattled trained assassin Arya Stark, still shows a badass streak.
The iBoy trailer unambiguously relays its suspenseful sci-fi plot. The film centers on teenage boy Tom Harvey (Bill Milner), who, in a seemingly innocuous visit to girlfriend Lucy (Maisie Williams), finds himself the target of armed goons who manage to shoot him in the side of the head while calling on his smart phone. After a lengthy coma, Tom awakens with fragments of the device in his brain, which manifest interesting abilities that turn him into a human/device hybrid who can hack anything technological that he encounters. With angry purpose, Tom becomes a super-powered vigilante, which puts him and Lucy back in the crosshairs of some sinister forces.
In the director's chair for iBoy is up-and-coming English helmer Adam Randall, who just last summer, released his feature length debut in suspense thriller Level Up. Randall works off a script by Joe Barton, a writer from the AMC/Channel 4 robot drama Humans, who adapted this screenplay from Kevin Brooks's 2011 novel of the same name. Besides Milner and Williams, iBoy also features Rory Kinnear of the current James Bond films and Penny Dreadful, along with the veteran, multi-Oscar-nomination-earning actress Miranda Richardson.
iBoy is set to unleash an irritated technomancer and an angry, elusive lady who's seemingly traded her "needle" for a pistol. The film debuts on Netflix on January 27. Check out the trailer below!