News
I, Tonya Trailer: Margot Robbie Stars as a Notorious Figure Skater
The I, Tonya trailer has arrived, showing Margot Robbie as the scourge of the figure skating world, Tonya Harding.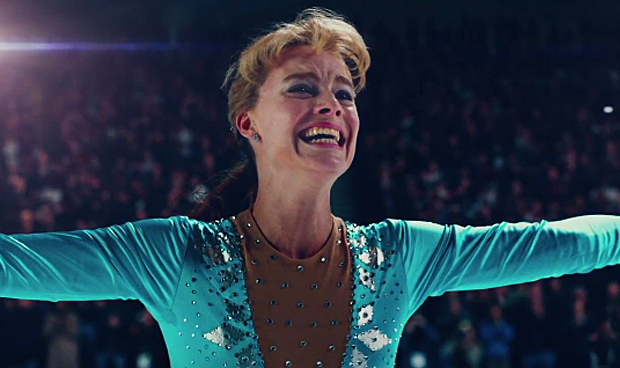 As hard is might be for younger generations to believe, there was a time when the Winter Olympics event of figure skating had drawn the collectively fixated eyes of the entire world – and it wasn't because of the talent on display.
The upcoming dark/comedic biopic, I, Tonya, looks to capture that period, specifically with Margot Robbie playing the scandal-conjuring Olympic figure skater, Tonya Harding.   
I, Tonya Trailer
The I, Tonya trailer has arrived, focusing on Margot Robbie's onscreen manifestation of former American Olympic figure skating prospect Tonya Harding, whose dreams of grabbing the Gold led to one of the most ignominious events in Olympic, nay, sports history.
The sight of Robbie's Harding performing a triple axel (Harding was the first American woman to successfully land one in competition,) is coupled with a voiceover soliloquy of self-pity as the Aussie actress – in an American accent that brushes close to her Suicide Squad Harley Quinn voice – eschews all the "haters."
Of course, said haters were riled up over the January 6, 1994 event, in which Harding allegedly conspired with her then-husband Jeff Gillooly (played here by Sebastian Stan), to hire someone to bash in the knee of her biggest competition, Nancy Kerrigan, before the Olympic team-qualifying U.S. Championships, leading to one of the most ubiquitously-covered tabloid stories of all time and, perhaps, the most famous instance of cheating in sports that didn't involve a hypodermic needle.
If you're hungry for more, here's the teaser trailer for the film…
I, Tonya Cast
I, Tonya is certainly an intriguing role choice for The Wolf of Wall Street breakout actress, Margot Robbie, embodying one of the most notorious tabloid figures in history. She's got a full plate of movies ahead of her, reprising her Suicide Squad Harley Quinn role in spinoff Gotham City Sirens and, prospectively, in Suicide Squad 2, along with the lead role in Robin Hood spinoff story Marian, the role of Queen Elizabeth I in Mary Queen of Scots and thrillers Terminal and Dreamland.
Joining her in I, Tonya is co-star Sebastian Stan (Captain America films, The Martian) as Harding's then-husband Jeff Gillooly, a name that permeated the news cycle during the height of the scandal in question. Names such as Bobby Cannavale (Ant-Man, Mr. Robot), Allison Janney (Mom, The West Wing), Julianne Nicholson (Black Mass, Eyewitness) also appear. Additionally, Mckenna Grace (Designated Survivor, Independence Day: Resurgence) plays Tonya Harding as a child.
I, Tonya Crew
Craig Gillespie directed I, Tonya, having worked off a script by Steven Rogers (Kate & Leopold, Hope Floats). Gillespie has helmed a variety of films such as the 2016 Chris Pine-starring fact-based maritime rescue movie The Finest Hours, the 2014 Jon Hamm-starring baseball drama Million Dollar Arm, the 2011 Fright Night remake (which starred the late Anton Yelchin), the 2007 Billy Bob Thornton comedy Mr. Woodcock and TV series United States of Tara.
I, Tonya Release Date
I, Tonya will arrive on the Winter Olympics-near date of December 8, 2017.
Read the full Den of Geek NYCC Special Edition Magazine right here!