News
I, Frankenstein Trailer Here
When gargoyles and demons go to war, it will only be the good doctor's monstrous creation that can stop them. Aye, Frankenstein.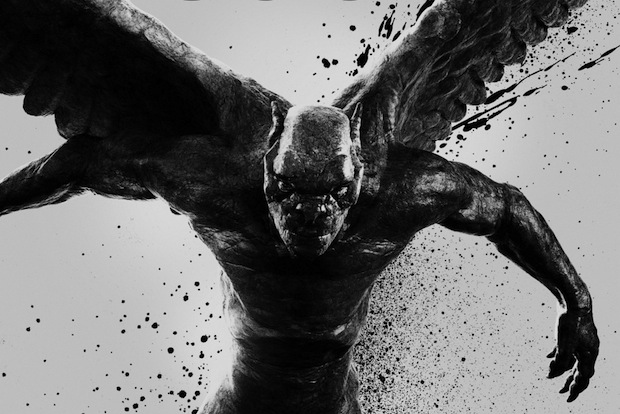 There have been vampires in pop culture as of late. Zombies too. However, the ultimate progenitor of Gothic Horror, Mary Shelly's Frankenstein, has remained strangely untouched in these reimaginings…until now.
Lionsgate gives you next year's I, Frankenstein, a high-concept adaptation of a series of comic books by Underworld's Kevin Grevioux. But in this contemporary update, Shelly's abomination in the eyes of God is finally going to be able to stare back.
It has been over 200 years since Victor Frankenstein gave life to his unnatural creature (Aaron Eckhart). That gift of supernatural science has imbued the "monster" with the ability to not age, as well as given him very fancy kung-fu moves to go with his super-strength and speed. But it is in the 21st century where he, Frankenstein, shall make his presence known in the underworld war between gargoyles and demons, all with humanity's existence precariously in the middle. Plus, he must save the lovely Yvonne Strahovski from the dastardly Bill Nigh. Aye, Frankenstein.
For lovers of the Underworld films, this looks remarkably similar. Granted, the screenplay and direction are from the hands of Stuart Beattie, who penned the original Pirates of the Caribbean: Curse of the Black Pearl's story, as well as the scripts for GI Joe: Rise of Cobra and Australia. The eclectic experiences will get a whole lot weirder in a world where gargoyles and demons are fighting a six-packed creature from Shelly's mind. But that is the far-out idea for this horror-actioner.
I, Frankenstein opens January 24.
Like us on Facebook and follow us on Twitter for all news updates related to the world of geek. And Google+, if that's your thing!