News
I Am Legend: Why Will Smith is Particularly Proud Of It
Will Smith reflects on I Am Legend, and why on one sense it's "the most successful I've ever been"...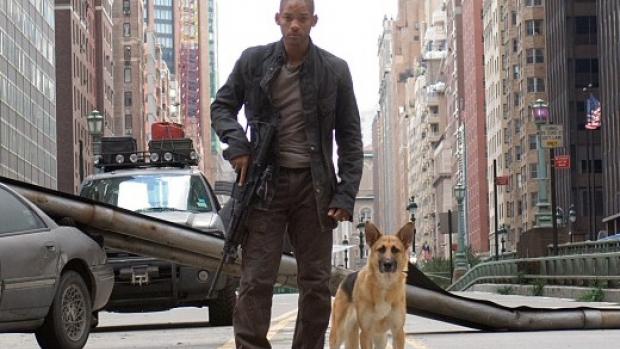 There's an awful lot to like in 2007's big hit blockbuster, I Am Legend. For the first two thirds of Francis Lawrence's film, before the special effects kick in, the movie works really very well, not least because of Will Smith at the heart of it. For much of the film, it's just him on the screen. When the CG arrives, though, the film suffers a lot.
Smith is now attracting awards attention for his new movie, Concussion, and he's cited I Am Legend as one of the movies with which he's happiest.
On the Awards Chatter podcast, he said that "I'm obsessed with trying to put small character dramas into the middle of blockbuster packages. The most successful I've ever been with that concept is I Am Legend."
He added that "I Am Legend easily could've been a stage play, right? You know, a one-man show, a dude with a dog … you generally would think you need a little bit more than that for a blockbuster, but to date that's my biggest opening and my second biggest film."
There was something quite calculated about his choices back in those days. He recalls talking to his manager, and saying "I want to be the biggest movie star in the world." As such, they dug out the list of the ten biggest films of all time, "and we also looked at them, adjusted for inflation and views versus dollar value. Also, we looked at all the different variations."
"What we found is at the center, there were always special effects. So it was always special effects, there was always creatures, there was always a love story. So we started looking for movies that had special effects, creatures, and a love story."
And to be fair to Smith, even though the films didn't always measure up, it did turn him into one of the biggest movie stars in the world. Don't forget too, we'll always have this song…
THR.