News
Hypnotic Sci-Fi Thriller Teams Robert Rodriguez with Kong: Skull Island Writer
Robert Rodriguez gets spaced out for new science fiction thriller Hypnotic.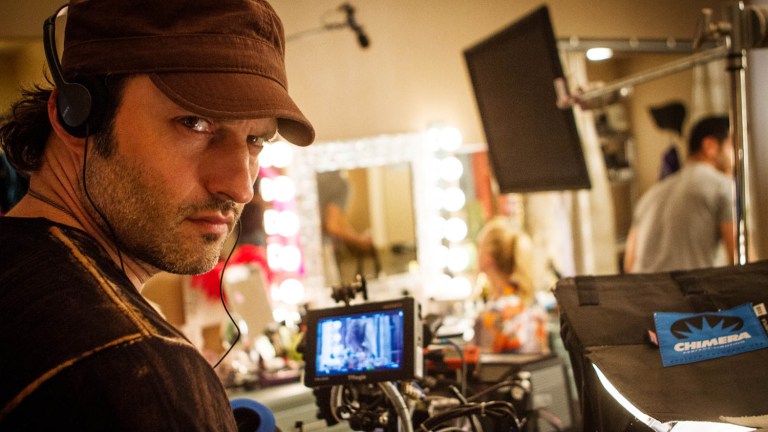 The most ancient place on earth will merge with the icy reaches of space in Robert Rodriguez's new project. The man who wielded Machete will direct and produce a screenplay cut apart by Max Borenstein, who wrote Kong: Skull Island, for the upcoming science fiction thriller Hypnotic, according to The Tracking Board.
Borenstein, who also wrote Godzilla and the upcoming Godzilla: King of Monsters, will rewrite an original script by Rodriguez.
Hypnotic is being described as a being a grounded cop thriller with sci-fi elements. It is being produced by Studio 8, which thinks it can make a franchise out of it. No other details have been released.
Rodriguez, who wrote and directed the cult classic Sin City, is in post-production for the James Cameron-produced science fiction thriller Alita: Battle Angel, which stars Rosa Salazar. It is Rodriguez's first feature film since Sin City: A Dame to Kill For from 2014. Alita: Battle Angel will be released Dec. 21.
Rodriguez is also making an original first-person POV virtual reality action series called The Limit which will star Michelle Rodriguez as a genetically enhanced weapon of mass destruction that doubles back on the agency that created her. He is reportedly working on a movie based on the Ugly Dolls toy line as well. Rodriguez started in the Austin film community. He also directed Desperado, and the Spy Kids franchise. Borenstein's screenplay for What Is Life Worth will be directed by David Frankel. Michael Keaton is in talks to star in it.
Studio 8 is getting set to release White Boy Rick, which stars Matthew McConaughey, on August 17, and the prehistoric adventure movie Alpha on September 14.