News
Hunter Killer Trailer, Release Date for Gerard Butler and Gary Oldman Thriller
Fresh off an Oscar win, Gary Oldman will be teaming up with fellow action star Gerard Butler for Hunter Killer
What does one of modern history's most under-appreciated actors do when he finally gets appreciation in the form of an Oscar? Gets right back into action, baby. 
Gary Oldman, fresh off an Oscar win for his literally unrecognizable performance as Winston Churchill in Darkest Hour is going to be starring in thriller Hunter Killer, alongside fellow action aficionado Gerard Butler. 
Hunter Killer is adapted from a 2012 Don Keith and George Wallace novel of the same name. It tells the story of an untested submarine captain teaming up with the Navy SEALs to rescue the Russian president, who has been taken captive by rogue agents. The Russian president is not Putin, but man that would be bold and hilarious if he was. 
The film is directed by Donovan Marsh and written by Arne Schmidt and Jamie Moss.
Hunter Killer Trailer
The first Hunter Killer trailer has arrived, showcasing an intense maritime drama.
Hunter Killer Release Date
Hunter Killer sets course for a release on October 26.
Read the latest Den of Geek Special Edition Magazine Here!
The film has actually been in the works for awhile – to the point where the filming is almost entirely finished and is now in the postproduction process. Unfortunately, the studio that had commissioned it, Relatively, went belly up in 2015 and had to declare bankruptcy. 
Look! It even got a poster.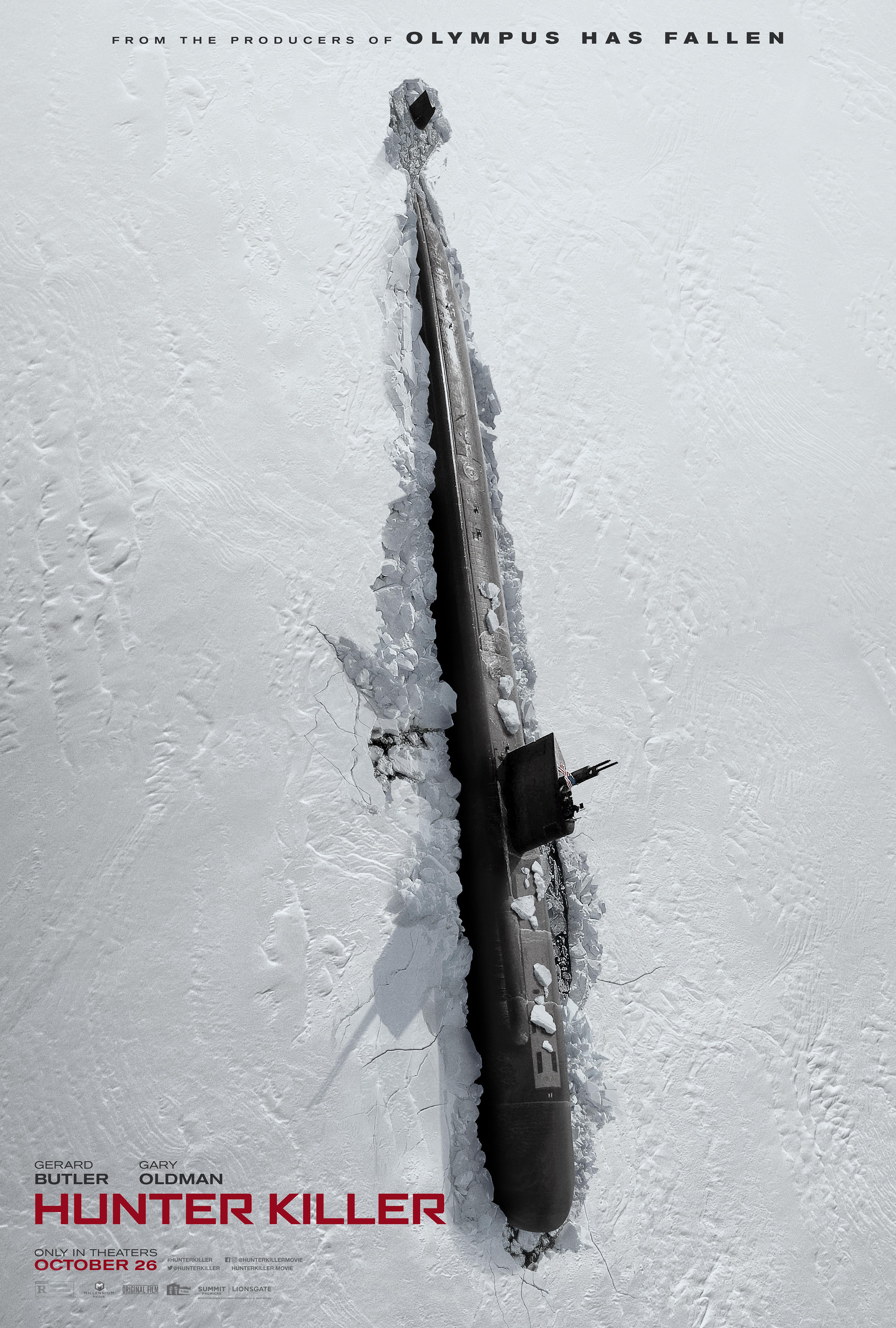 This put the Hunter Killer on a long journey to find a home – a journey that included a lawsuit and film studio Milennium picking up the tab to keep filming. Now that journey ends as Lionsgate is picking up the rights.
Now with all that contractual ugliness behind it, Hunter Killer can soon unleash the goodness of a Gary Oldman-Gerard Butler team up on the world.