News
Hunt for the Skinwalker Trailer Stares Down the Paranormal
Nobody knows what we're dealing with in Hunt for the Skinwalker, but the trailer warns not to look away.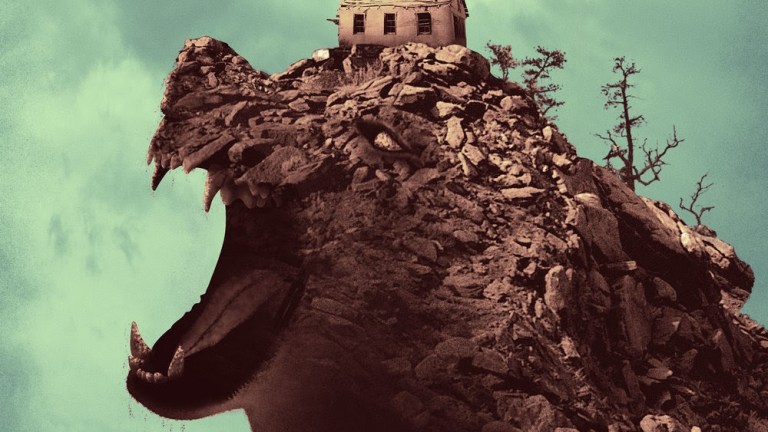 There is probably nothing scarier than global confirmations of unexplained phenomenon, at least to the government agencies which keep the general public blissed out on unawareness. But Hunt for the Skinwalker takes a long deep look at supernatural goings on that have scared the normally staid men in uniforms and suits at the CIA and the Pentagon. It will be available for DIY paranormal investigators to make up their own minds. The documentary comes out on digital September 11 and to stream on demand September 19.
Hunt for the Skinwalker is based on the best-selling book by Emmy winning reporter George Knapp and Dr. Colm Kelleher, lead scientist from the National Institute for Discovery Science (NIDS), which documented "confidential, most extensive scientific study of a paranormal hotspot in human history," according to the press statement.
Director Jeremy Corbell (Patient Seventeen) has been fascinated by the mystery surrounding Skinwalker Ranch and the Utah Basin for years. The area is known worldwide for multiple reports of "frightening, seemingly supernatural events" for hundreds of years. Witnesses reported seeing orbs, UFOs, animal mutilations, unknown creatures, poltergeist-type activity, and other inexplicable incidents.
Corbell journeyed to the property to interview eyewitnesses, including the new owner of the ranch, and uncover rare, previously unreleased recordings. Las Vegas billionaire named Robert Bigelow spearheaded an exhaustive, multidisciplinary scientific study of the property in 1996. He put together a team of Ph.D.-level investigators. The team collected evidence interviewed witnesses. They spent over ten years "directly confronting an unknown intelligence," according to the press statement. The documentary also speaks with pop star Robbie Williams, who is also a self-proclaimed paranormal enthusiast.
The press statement cites recent headlines revealing an unrelated government-funded but confidential study was initiated by the Defense Intelligence Agency to determine "if the phenomena at the ranch might have national security implications or could point to technological breakthroughs," according to  the press statement.
The trailer teases that the ranch is the "Area 51 of the paranormal," pouring through 30 or 40 hours of supernatural material the world has never seen before.
You can watch the trailer here:
Hunt for the Skinwalker will be available to own on digital September 11 and to stream on demand September 19.
Culture Editor Tony Sokol cut his teeth on the wire services and also wrote and produced New York City's Vampyr Theatre and the rock opera AssassiNation: We Killed JFK. Read more of his work here or find him on Twitter @tsokol.