News
Hulu Teams With Blumhouse TV For Monthly Horror Anthology Series
The film studio behind Get Out and Paranormal Activity is coming to Hulu for a monthly horror anthology series that debuts this October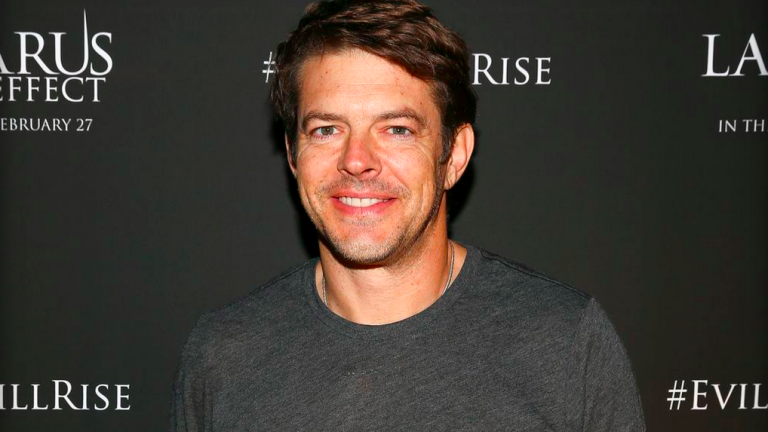 The narrow line separating television and film just got a whole lot narrower. 
Hulu announced today that they have ordered a monthly horror anthology series from Blumhouse TV, the television arm of uber successful horror studio headed by Jason Blum. Blumhouse Productions has brought Get Out, The Purge, Paranormal Activity, and more to cinemas.
The new series is titled Into The Dark and will debut a new "super-sized" episode each month starting on October 5 for 12 months, according to a Hulu press release, with Variety first reporting the news. Each of the 12 episodes will be loosely based or influenced by a holiday occurring in that month. Unfortunately, November's offering won't be Eli Roth's Thanksgiving but don't hold that against it.
The first is The Body (not the Stephen King novella, though King's Castle Rock does debut on Hulu in July), directed by Paul Davis. The Body is based on Davis' short film by the same name and stars Tom Bateman (Murder on the Orient Express), Rebecca Rittenhouse (The Mindy Project), Aurora Perrineau (Blumhouse's Truth or Dare), David Hull (Crazy Ex-Girlfriend), and Ray Santiago (Ash vs Evil Dead). Hulu describes the plot thusly:
Set in the selfie culture of Los Angeles on Halloween night, The Body follows a sophisticated, overconfident hitman who always carries out his work in style. He decides to take things even further one day by transporting his latest victim in plain sight, correctly assuming that self-absorbed LA partiers will simply be enamored with his elaborate "costume." Eventually, as his window of opportunity to dispose of the body begins to close, Wilkes' true colors reveal themselves to some groupies that have latched on to him. It becomes a battle of will and wits.
November's "super-sized episode" (some may call those "films") will be Flesh & Blood, directed by Patrick Lussier (My Blood Valentine). It will be released on Friday, November 2. Per Hulu press release
Dermot Mulroney (August: Osage County) stars as Henry, a doting father trying to help his daughter, Kimberly, a teenager suffering from agoraphobia, who has not left the house since her mother's still-unsolved murder. Kimberly is played by newcomer Dana Silver, and Tembi Locke (Eureka) plays her therapist. Set on the eve of Thanksgiving a year after her mother's death, Kimberly begins to suspect that she is in danger in the home, but she can't leave and doesn't know who she can trust. 
The headwinds of pop culture seem to be blowing in the direction of both serialization and anthologies simultaneously. The most successful films in the world now, the Marvel Cinematic Universe, have adopted some serialization from television, while the most buzzed about TV shows, Black Mirror and American Horror Story, have adopted some film festival/anthological aspects from movies. 
Into The Dark appears to continue these two trends while also incorporating the one thing in pop culture that never goes out of style: horror.