News
Hugh Wilson: Police Academy Director Dies at 74
The director of Police Academy and The First Wives Club, Hugh Wilson, has died.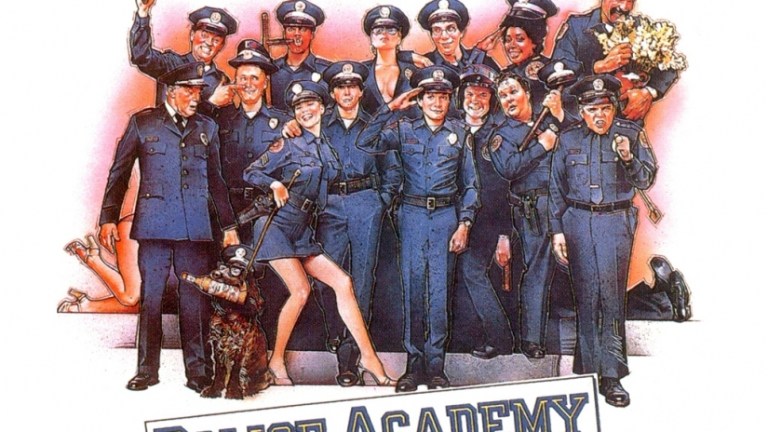 In a 1995 episode of The Simpsons, Homer Simpson is trying to teach his son, Bart, a lesson. Thus, when he hears of him stealing, Homer tries to get across the importance of law and order, with the classic line "why do you think I took you to see all those Police Academy movies, for fun? I didn't hear anyone laughing, did you?"
It's a sign of how the Police Academy films became a subject of ridicule themselves, which in turn overlooks just what a hit-out-of-nowhere the original movie was. Much of that was down to the work of Hugh Wilson, who died today at the age of 74.
Wilson's background was in writing, albeit harbouring ambitions to direct. After earning his stripes with the hit sitcom WKRP – that he created and wrote many episodes of – he was thus hired by the producers of what would become Police Academy. Producer Paul Maslansky had come up with the idea for the film, bizarrely, during the making of 1983's Best Picture nominee The Right Stuff. His two page outline got the project moving, but the script wasn't quite there. The film at the time was going by the working title of Slob Comedy, and was gaining momentum following the success of the raunchy hit Porky's. Wilson was thus approached to do rewrite work.
It was an offer that came at the right time. Wilson initially thought it was "the worst script that I'd ever read" and was all set to pass. Maslansky, though, dangled the carrot: if he'd rewrite the script, he could direct as well.
Wilson accepted. Attracting a then-unknown cast, and decamping to Toronto where it'd be cheaper to film, Wilson brought the movie in for under $4m. It'd turn out to be 1984's surprise comedy hit, earning over $80m in America alone. Wilson's movie directing career had got off to a phenomenal start.
Declining to be involved in the many sequels that followed (the last film, the seventh, was released in 1994 and took less than $200,000), Wilson instead chose projects he was keener to make. He wrote and directed the quickly-forgotten Rustler's Rhapsody for release in 1985, and was one of the few directors to split their time between the big and small screen in the later 1980s.
He struck gold again in 1996, with a real rarity in 1990s Hollywood: a studio comedy headlined by three women. The First Wives Club, starring Goldie Hawn, Bette Midler and Diane Keaton, skilfully adapted Olivia Goldsmith's novel, and hit big. Variety's review gave a quiet compliment to Wilson's unfussy directorial style, arguing that "Hugh Wilson wisely gets out of the way of his performers". Ironically, his last big Hollywood movie would be a lot more stylised, 1999 romantic comedy Blast From The Past, that followed Brendan Fraser's Adam emerge from a fallout shelter after 35 years. It was an idea conceived by Wilson, and would be his last modest success.
Yet Wilson understood comedy, refusing to let flashy shots get in the way of funny people delivering funny lines. He also proved skilled in handling ensemble casts, that were at the heart of his most successful projects.
Still, following the failure of what's turned out to be his final movie in 2004 – Mickey, a sporting family comedy based on a screenplay by thriller writer John Grisham – Wilson didn't direct again. Instead, he taught TV and screenwriting at the University of Virginia, and died in the Charlottesville area this week, where he'd lived for more than 25 years.
Few would suggest Hugh Wilson was the fussiest, or most visually impactful of directors. But as a writer, and a quietly effective director, he carved himself a successful career, leaving some much-loved projects behind.