News
Hugh Jackman & Noomi Rapace Circle Ferrari Biopic
Hugh Jackman and Noomi Rapace are in talks to star in Michael Mann's Ferrari biopic. So start your engines.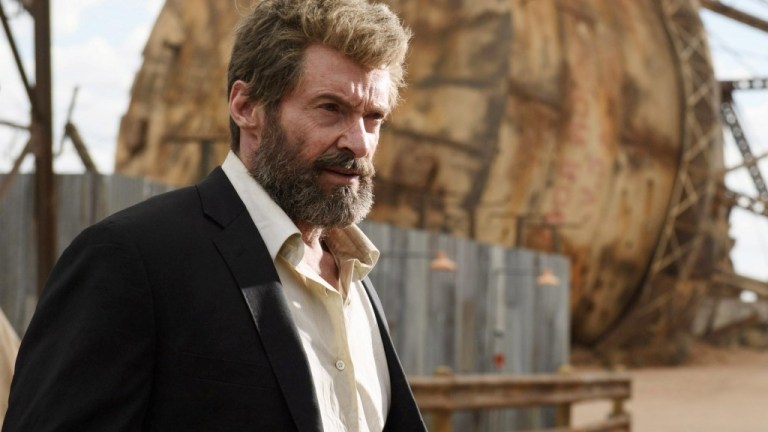 Hugh Jackman may have finally said goodbye to the role that made him a movie star in Logan this past weekend, but he looks ready to celebrate by taking on a part that requires a whole lot more time in the kitchen than the gym with Ferrari, a new biopic from Michael Mann (Heat, Collateral). Indeed, Deadline broke the news that Jackman and Noomi Rapace of the original Girl with the Dragon Tattoo and Prometheus fame are in talks to take on the roles of Enzo and Linda Ferrari.
The film, which details a relationship that was apparently as high octane as Enzo's famed sports cars, has been a project Mann has been developing for decades, originally starting work on it with the late great Sydney Pollack. Previously, Christian Bale had signed on to star as Enzo Ferrari for Mann several years ago, the two previously working together in the biopic Public Enemies. However, Bale ultimately backed out due to the weight they believed necessary for the husky role of a millionaire who enjoyed his rich cuisine. Jackman, on the other hand, has been hovering around Wolverine superhero weight for most of the last 17 years. Likely the idea of a role that requires more pasta than pushups could be quite appealing now that he has put the claws away for good.
Ferrari will be set in 1957 when Enzo and his Ferrari brand is in a cutthroat battle with Maserati. During this period, Enzo and Linda were also apparently quite estranged yet still ready to explode if a match were lit.
If this is Jackman's next project after Logan and The Greatest Showman on Earth, it's likely the kind of retirement his feral alter-ego could have only dreamed about.