News
How twelve R and 18 rated films could be made more family friendly
With Bruno being trimmed to get a softer certificate, we look at other films that might have missed a trick...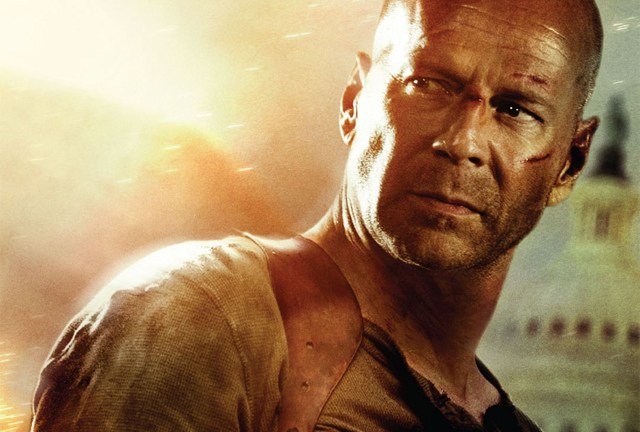 The news that Universal is to release a shorter cut of Bruno in the UK to earn the film a friendlier certificate has got us thinking – just what other R and 18 rating movies are missing a trick by not cutting a few bits and bobs here and there to secure a more commercially-friendly certificate? Here are a few where those concerned will no doubt be slapping their heads this morning that they missed something so patently obvious…
The TerminatorThe guns have got to go, to be replaced by water pistols. This will nullify the threat of the Terminator itself, of course, but will do wonders for the sale of tie-in merchandise. Furthermore, a new scene is being inserted, where Sarah Connor and The Terminator sit down and have a damn good chat. They end on a song, obviously.
The Silence Of The LambsThe PG version of the film sees Hannibal Lector going vegetarian, and Buffalo Bill just getting his clothes out of the catalogue. Simple.
GoodfellasThe word 'fuck' must be replaced by 'fluffy bunny'. To whit: "You know Spider, you're a fluffy bunny mumbling stuttering little fluffy bunny", or "you dizzy fluffy bunny, you". You can't say it doesn't work.
The HangoverThe guys decide to opt for a quiet night in with some Diet Pepsi, a take-away pizza and a DVD of You've Got Mail. The tiger stays though, natch. They know exactly what they did the night before, know where everything is, and the only reason they've got a baby now is because they offered to babysit so its mother could go out on the lash and spend the night at a stranger's house. That footage will only be available on the unrated DVD, of course. Can't go corrupting the little 'uns, after all…
Role ModelsCut the cussing 12-year old kid. Replace him with the one out of Jerry Maguire. You've lost your R-rating right there.
There's Something About MaryIt actually is hair gel, silly…
American PieThe four guys take a vow of chastity right at the start of the film, and spend the rest of the movie listening to Jonas Brothers records, and having a frankly brilliant time.
SevenWhat's in the box at the end? It's a game of Jenga!
ShowgirlsAppreciating it's a bit chilly, the ladies of Showgirls do the only sensible thing, and go and invest in some warm coats, that they proceed to wear for the entirety of the movie. They'll be grateful for them in the long run.JackassThe drafting in of a health and safety team to undertake appropriate risk assessments not only gives the film a friendlier certificate, but also means that insurance costs are lower too. Somewhere in some movie studio boardroom, there's a man thumping the table shouting "Win, win!". Before going home to watch some age-appropriate hardcore pornography. Because they're allowed.
8 MileEminem goes, Miley Cyrus comes in…
Die HardCut back on the blood, and make sure at all costs that Bruce Willis doesn't say his trademark line unless it's covered up by a gunshot. Oh, hang on….
Leave your own suggestions in the comments….