News
How The Raid Remake Will Differ From The Original
Director Joe Carnahan has been chatting about his upcoming English language take on The Raid…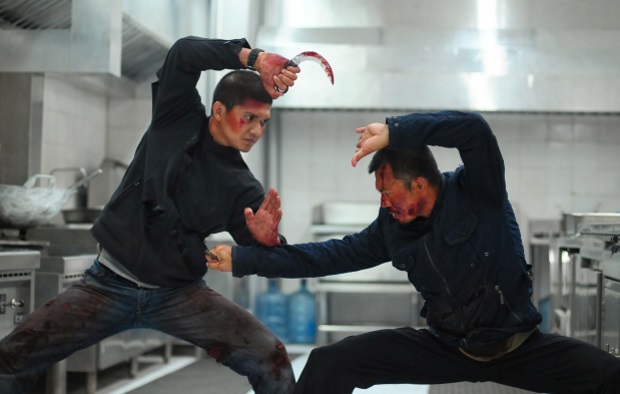 News broke last week that the planned Hollywood remake of Gareth Evans' stunning action movie The Raid had a new director. Joe Carnahan (Narc, Smokin' Aces, The Grey) is taking the job on, and he's been speaking to Collider about why he's taking the film on, and how it'll differ from the original. He was joined in the chat by Frank Grillo, who's also involved in the project.
So: why do a remake at all? Simple. In the words of Grillo, "many Americans, most Americans, have never seen The Raid before." As Carnahan added, "among cinephiles, it's a beloved film. But people in Des Moines, Iowa have not seen The Raid."
We bet there's at least one person in Des Moines who's angrily wanting to correct Carnahan there.
Grillo also took issue with the idea that they're doing a Hollywood version of the movie, as if any website would suggest that.
"We're not the Hollywood version of anything," Grillo said. "We come through the back door all the time. I'm not Tom Cruise. I'm not the Hollywood version. I'm not knocking Tom Cruise, but he's Tom Cruise. He gets to do whatever he wants. So my point is we don't have to do this. We can do anything we want to do. We want to do this because there's something we see that we want to show to American audiences, and audiences globally."
The new film will take place in Venezuela, in the town of Caracas. Carnahan added that "it's heightening elements of The Raid that were already there, I'm taking these story elements and kind of weaponizing them. Just giving them a shot of steroids, because again everything is about zagging – where The Raid zigged, we'll zag."