News
How the Internet Changed Avengers: Age Of Ultron's Ending
A false internet story actually led to a slight change in Avengers: Age Of Ultron's ending...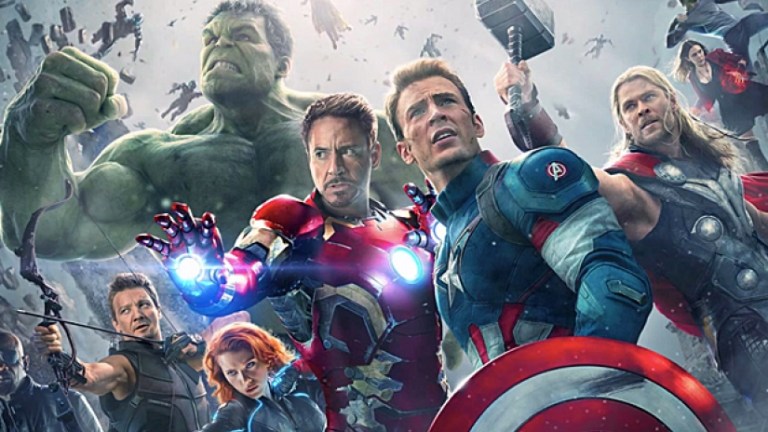 Spoilers lie ahead for Avengers: Age Of Ultron
There was a sense come the end of Marvel's Avengers: Age Of Ultron of a slightly muddled film, that certainly lacked the coherence of the first Avengers outing. It was implied at the time that there were several people having input into the story and final cut of the movie. But in a new interview, Marvel Studios boss Kevin Feige has admitted that an internet leak had its part to play.
The ending of the movie as it stands sees Hulk heading off in a Quinjet to try and find some space. He's described as being heading over the Caspian Sea when the Avengers lose his signal, and that's the last we hear of him until Thor: Ragnarok.
Yet the original plan for Hulk was slightly different. In fact, he was supposed to head into space. This followed a false story that Marvel was looking to wrap the Planet Hulk comic book narrative into Age Of Ultron.
"You had the big scoop about us doing Planet Hulk. It turned out to be accurate [but] at the time, it was not accurate because we didn't have any plans to do it and [director] Joss [Whedon] was doing Age Of Ultron at that time," Feige told The Wrap.
"The way it ends as you recall with Hulk in the Quinjet going off, right? We said 'Joss [Whedon, director], we can't do that because he's not going into space and people are going to think we're doing Planet Hulk'," all because of the fake story. Whedon asked what they were going to do, and the script was slightly adjusted. Originally, there was a line that would have noted Hulk had been detected by the planet Saturn, but this was changed.
As it happens, Thor: Ragnarok now has links with the Planet Hulk story, but these weren't planned around the time of Age Of Ultron…Read the full Den of Geek NYCC Special Edition Magazine right here!