News
How The Hangover saved Warner Bros' summer
At the end of 2008, Warner Bros summer slate had Terminator and Harry Potter, and not much else. Then The Hangover came along…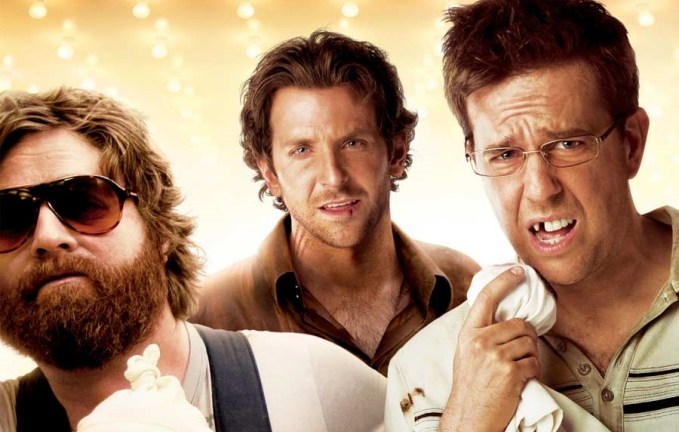 For fans of the Harry Potter franchise, it was a dark day last winter when Warner Bros announced that it was shunting the release of the latest film, Half -Blood Prince, back to July. That left fans waiting an extra eight months – a wait that it still ongoing at the time of writing – for a film that was effectively in the can already.
The reason behind this, however, was that Warner Bros had a problem. Because for summer 2010, the studio lacked much in the way of a tentpole picture, a huge summer blockbuster to get its investors excited, and to keep cinema chains hungry for its product. Its rivals, meanwhile, had little such problem.
Paramount had the also-delayed Star Trek and Transformers (as well as, er, Eddie Murphy in Imagine That), Sony had Angels & Demons, Year One, The Taking Of Pelham 123 and animated flick Cloudy With A Chance Of Meatballs, and Fox was lining up Wolverine, Ice Age 3 and Night At The Museum 2, as well as comedy I Love You Beth Cooper.
Disney? It had Up up its sleeve, as well as Hannah Montana, incoming romcom The Proposal and G-Force, with Bruce Willis in Surrogates following as soon as the summer was done. Throw in Universal with Bruno, Funny People, Inglourious Basterds, Drag Me To Hell, Land Of The Lost and Public Enemies, and the competition can best be described as fierce.
Warner Bros? It had a slate that wasn't going to compete, it seems. Matthew McConaughey-powered romcom Ghosts Of Girlfriends Past was always in line for around $70m at best domestically, and it only had a share of what at the time was its one shot at a huge blockbuster, Terminator Salvation. Despite limited success at the US box office (comparably, anyway), Terminator 4 is doing enough business overseas to suggest that film five will press ahead. But it was still never going to be enough to fully flesh out the summer slate.
The moving of Harry 6, therefore, was strategic, in that it stands a chance of making a little more money in the summer, and also it gave Warner Bros something to structure its summer around. Given that the only other films on its slate were drama My Sister's Keeper, horror movie The Orphan and a comedy with a cast of relative unknowns entitled The Hangover, it seemed that Terminator and Harry were the studio's best shot.
But then The Hangover turned up. I wasn't quite as bowled over as many at it, although did get a good guffaw or two, but there's a lesson studios can learn from the success of it, and of Wedding Crashers in 2005. And it's this: never underestimate a good quality, foul-mouthed comedy in the middle of summer. Wedding Crashers smashed through $200m in the US alone, and given the weekend box office numbers that have come in, The Hangover is heading the same way.
On its second weekend, The Hangover has seen a drop off in business of just 26%, remarkable in the current market where you get your opening weekend, and then sit back for the 50% drop off the week after. Not in the case of The Hangover, and with Harry still up its sleeve, it's basically made Warner Bros' once limited-looking summer schedule one that some of its rivals may well be envying. We might be going out on a limb here, but we can't see Sony's Harold Ramis-directed comedy Year One breaking out in quite the same way, for instance, and with The Hangover banking over $100m in the US alone in just under two weeks – it's nearly outgrossed Warner Bros' far more expensive Watchmen already – it's the sleeper hit of the summer.
What makes it so important to Warner Bros is not only the fact that it's a big hit, but that it's a cheap big hit. The budget for the film, pre-marketing, was just over $30m, and given that a tentpole picture rarely leaves change from $150m, that's an astonishing performance. Don't be surprised to see a sequel being talked about soon.
It's long being suggested that most movie studios have Adam Sandler down as their favourite movie star, given that his films are generally cheap to make, yet always turn in big bucks. Warner Bros might just have changed the game again somewhat, though: could it be that something as simple as backing funny material, and getting a relatively unknown comedy cast in to play with it, is going to go down as the wisest blockbuster movie move of summer 2009? Star Trek fans may disagree, but there's a fair bet that of all the studios in the marketplace, The Hangover is the film they envy the most this summer. And it's still got its DVD release to come…