News
How Superman became Will Smith's adversary
Rob takes a look at how Mallrats, black-costumed Supermen and giant spiders are all linked to Kevin Smith's aborted Superman film…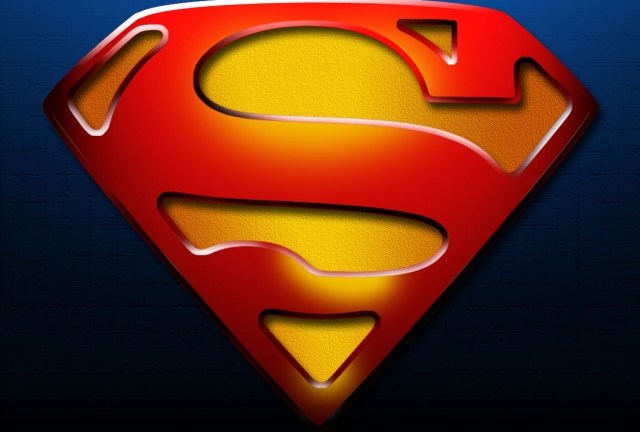 With all the issues surrounding Warner Bros., DC, the next movie, and monies surrounding the Man of Steel, it looks like fans will not be getting a new Superman film any time soon. The convoluted issues surrounding the character are nothing new. From Richard Donner's original take on the character in his first screen outing, Superman has always had a rough ride making the jump from the comic page.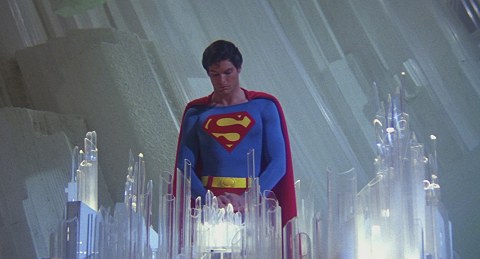 One of the biggest cinematic 'almost rans' was a proposed reboot of the Superman myth in the mid-1990s, in which one of geekdom's favourite sons was involved, namely the writer/director and non-writer of Daredevil: The Target, Kevin Smith.
Initially, the proposed reboot for the movie was to be called 'Superman Lives' and was to be produced by Warner producer Jon Peters. The first go at the reboot had a film draft handed in by Jonathan Lemkin, and had as the main focus of the film Superman fighting his nemesis Doomsday, dying, passing his life force into Lois Lane and then being reborn as her baby (and his own son?). Then using some sort of super-fast evolving powers to go from kid, to teen to Superman again. As you can see this script was filed where it belongs (under 'B', for 'Bin') and in 1996 Smith was contacted by Peters to take a look at a second draft of the script which had by then got even worse.
However, Smith's job was not made easy as he was given some very insane producer-dictated script mandates. The first and 'most sane' edict was that Superman had to wear a black version of his suit. This was, to a point, understandable as in the 'Death of Superman' story Kal-El put on a replacement suit while trying to get to grips with Doomsday and the fact there were four other Supermen in Metropolis. The story and black suit made sense in the comic and had elements based on Superman's Kryptonian heritage, tying into the fact that he was healing after his battle with Doomsday. However, this was not the reason why Smith had to jettison the original costume. It was the fact that Peters thought the iconic red and blue suit was, well, a bit 'too gay'.
So after one tweak to the iconic image of Superman the next directive came as no shocker as Smith was forced to write a script in which Superman was not allowed to fly. While no reason was really given for this, it is assumed that after the first directive Peters probably had issues with the sexual orientation of flying heroes too (this is all speculation, of course). Having Superman not fly is like asking the Hulk not to smash things or Captain America not to beat up Nazis. Really, if Peters had wanted to make a ground-based superhero dressed in black then maybe he should have gone and produced either a Batman film or jumped ship and gone to DC's rival publisher, Marvel, and tackled the Punisher character instead.
The final and most insane idea that Peters put forward was the fact that during an action sequence of the film, Superman, at some point in the film, had to fight a giant spider. Now, in the entire history of Superman there has never been a bad guy or rogue who has ever been a giant spider. Brainiac is a giant flying alien-metal-brain thingy, which is close, the Parasite is a human-sized power-sucking creature, Starro is a giant star-fish (again quite close) and Doomsday, a monstrous indestructible juggernaut. None of which, you can see, are giant spiders. Again, if Peters wanted to play around with arachnids he could have produced a Green Lantern film, having the emerald hero fight against the intergalactic 'Spider-Guild' or even again knocked on Marvel's door and pestered Sam Raimi to let him have a play at producing Spider-Man.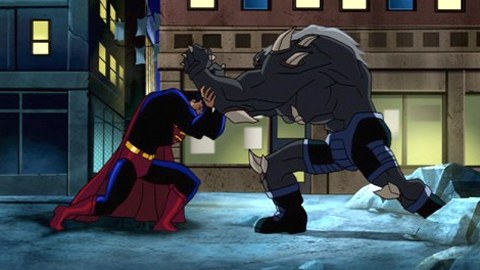 While Smith's involvement has been well documented online, with the outspoken (and witty) director talking about the aborted film on more than one occasion with some great anecdotes about the project on the excellent An Evening With Kevin Smith DVD, the best comment the director has of Peters' script ideas is in animated form. In the recent straight-to-DVD DC animated film, Superman/Doomsday, (the first in the line of excellent animated films) Smith has an animated cameo as himself in a crowd scene in which the onlookers witness a battle with Superman and bad guy 'The Toyman' who just happens to be fighting with a giant mechanical robot. The animated Smith scoffs, "Yeah, like we really needed him to defeat that giant spider. Heh. Lame!"
So apart from being smashed up and parodied in a cartoon, what actually happened to the idea of a giant spider and some of Peters more 'out-there' ideas? Well, actually, some of those ideas did go to making  Wild Wild West with, of course, Will Smith. For those of you who remember, Smith and the terribly underused Kevin Kline do battle with Kenneth Brannagh, who, as an evil mad doctor/mechanic/mad genius has at his disposal a whole array of steampunk-powered gadgets and gizmos, one of these being a giant mechanical spider.
Although not a great film (some would say that's some understatement, too), there are hints of genius in Wild Wild West with the steampunk creations being one of them. While a commercial hit and a critical flop, Wild Wild West was the final resting place of Peters' spider obsession and Warners' push for all films arachnid, as at the time Eight Legged Freaks was also doing the rounds. Although Smith's Superman was never made and the general public got instead a love letter to the iconic hero in the form of Bryan Singer's weak Superman Returns, the story and political behind-the-scenes goings-on of the gestation of Superman is really quite a fascinating piece of film lore.