News
How Christopher Walken Chooses His Movie Roles
Eddie The Eagle director Dexter Fletcher tells the story of Christopher Walken's criteria for appearing in a movie...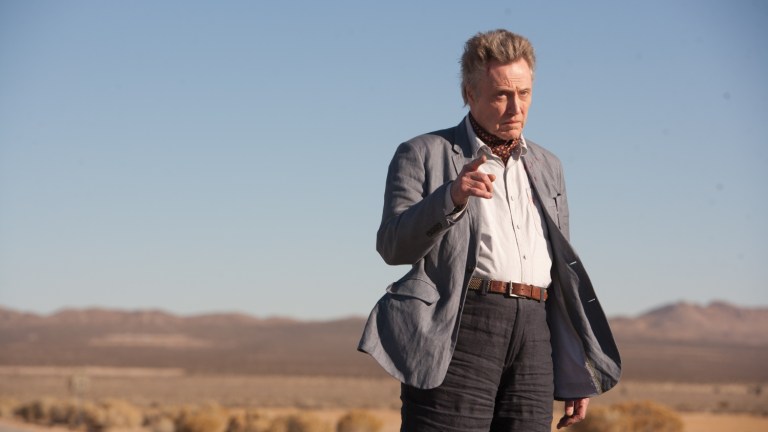 This article comes from Den of Geek UK.
If you haven't had the pleasure yet, check out Dexter Fletcher's terrific biopic, Eddie The Eagle, which is a funny, touching treat. It's also got Taron Egerton's finest performance to date in it, for added bonus points. And Hugh Jackman without claws.
You'll also find in there a cameo performance from Christopher Walken, casting that was something of a coup for the movie. But how did Fletcher manage to get Walken to sign up? He told the story to us last year, at a special Q&A for Den Of Geek UK readers.
"Oh I just phoned up Chris", he laughed. "You've probably seen Press Gang, Chris!?"
"I just said very clearly to the producers [when casting] that I don't know who the person is, but it has to be someone great. Clint Eastwood, Christopher Walken…. It's got to be someone that makes Hugh Jackman go 'wow'. It's got to mean something. What Walken does is he brings all that with him in the room. As soon as he comes in and stands there, we know exactly what it means. And he outranks Jackman!"
Christopher Walken has five lines in the finished movie, but they still had to pass the actor's scrutiny. And as it turns out, Christopher Walken has a strict criteria he follows when picking his roles.
"I got a call saying that Christopher Walken is available, and he wants to speak to you. I was on a mountain in Germany, and he said 'hello'."
It should be noted that Dexter Fletcher does a top notch Christopher Walken impression.
In Walken voice, then, he said that "I read the script and I like it. I'll read anything three times, and if I like it, I'll do it," he added.
Then Walken hit him with the killer line: "I've read it twice."
Walken did eventually read the screenplay a third time, and told Fletcher "don't change any of the lines." And he duly turned up and "was just genius, it was a wonderful experience."