News
How 2012 is shaping up to be a golden year for animated movies
Mainstream animation is thriving right now. But, as he looks ahead to some of the treats in store for 2012, Simon wonders if it's going to get even better...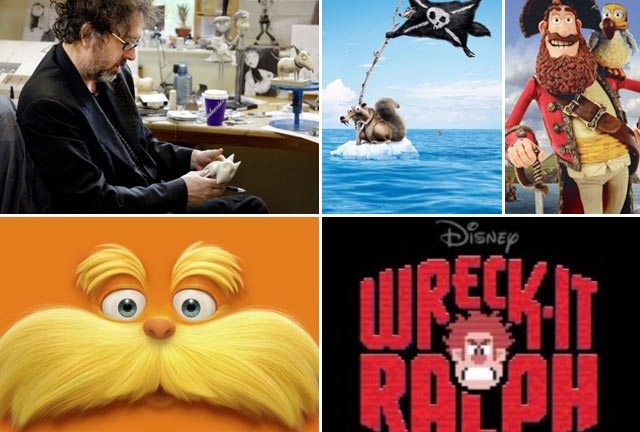 There's a school of thinking that, right now, we're going through something of a second golden age of animation. The difference this time, though, is that this isn't being driven by one company. Rather, that for the first time in the history, the mainstream movie animation industry has at least eleven companies capable of producing a strong animated movie.
If you want proof of that, firstly, take a glance at this year. ILM burst into the animation industry (an area where it's arguably existed for some time) with the superb Rango (still in my top five films of the year, and still thoroughly awesome), for starters.
We've also had Disney going close to its roots with Winnie The Pooh and Tangled, the joy of a new Aardman movie incoming (Arthur Christmas, which it produced in conjunction with Sony's animation studio), and fun projects out of the blue, such as Gnomeo & Juliet. Throw in two decent-to-very good DreamWorks films, Pixar's Cars 2, and Fox's Rio, and it's hard to remember quite when the schedules were so packed.
But what about next year? Well, there are some massively exciting projects on the cards, and I'm going to list them in order of my personal anticipation of them. It's one of those lovely lists, though, where most of the films on it are really shaping up to be something quite special (I've kept it to mainstream, English language animated films, incidentally. It gets even better if you look further afield).
Let's start, then, with the film that promises to be the animated treat to beat in 2012…
The Pirates! In An Adventure With Scientists
You wait five years for an Aardman movie, and then two of them come along at once.
Considering that the firm's first full-length feature was Chicken Run, released back in 2000, it's staggering in the modern era that The Pirates! In An Adventure With Scientists is only its fifth (although there are far more strings to Aardman's bow than films alone).
It's testament to how much time and craft that goes into an Aardman movie, particularly given that The Pirates! is a stop-motion project, albeit one that's going to blend in some CG background work. Heck, you try making water using stop motion techniques.
The film looks an absolute hoot. Peter Lord, the creator of Morph and co-director of the aforementioned and underrated Chicken Run, is one of two at the helm (Jeff Newitt is the other), and the plot centres around a bunch of pirates trying to win the Pirate Of The Year award. The trouble is, they're rubbish pirates, which never helps.
Set in Victorian times, and based on the books by Gideon Defoe, the film is known as The Pirates! Band Of Misfits in the US. And already, you can see that it's dripping with the quirky detail that richly permeates Aardman's movies.
Bonus points, too, for getting a Blue Peter badge onto one of the pirates, and for giving Brian Blessed some voicing work. How he didn't get the gig on How To Train Your Dragon is one of the mysteries of modern animated movies. In a shout-off, Gerard Butler would not stand a chance.
I'm loathed to say if you only watch one animated film next year to make it this one. Firstly, because there are lots of films that deserve your attention, and secondly, because the quality of them shows so much promise.
But Aardman stop-motion movies in particular are projects to be cherished, and from what we've seen of The Pirates!, it might just be the animated movie to beat next year. Need convincing? Take a look at the trailer…
Wreck-It Ralph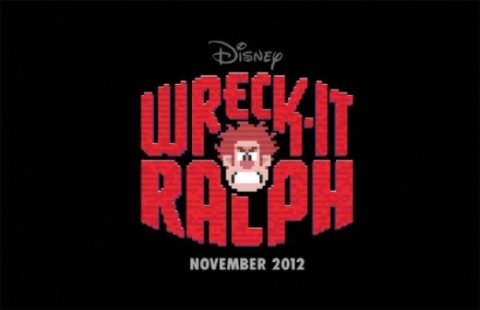 Disney is releasing a trio of animated movies next year, and for the first time in a long, long time, it's the one from Walt Disney Feature Animation itself that's sounding the most interesting. Ladies and gentlemen, meet Wreck-It Ralph.
Perhaps it's the nerd in me, but the idea of an animated film based around an 8-bit computer game character who finds himself in the modern gaming world sounds like somebody had tapped a film plot directly into the ticket-buying segment of my brain. It's worked, too.
I suppose the concern here is that the film doesn't live up to the idea, but that's a harsh thing to knock a movie for at this stage. From what little we've seen, this is a love letter to classic videogames, featuring many familiar characters for those who have been feeding coins into arcade machines for the past few years.
The possibilities this opens up, visually, as old and new graphics clash on screen, are instantly of interest, and I dearly hope that it comes together well. Early signs are positive.
Rich Moore is directing, and he's cut his teeth on the likes of The Simpsons and Futurama. You'd hardly call that a bad schooling. Walt Disney Feature Animation's last couple of efforts, Tangled and Winnie The Pooh, I've had a lot of time for. Hopefully, Wreck-It Ralph will top them both.
ParaNorman
A stop motion film that may have been off many people's radar until the recent unveiling of the trailer for it, this one comes out a month prior to Tim Burton's Frankenweenie (which we're coming to shortly), but it sounds like the pair could make a perfect double bill.
Directed by Chris Butler (who worked on Coraline and Corpse Bride) and Sam Fell (who directed the brilliant Flushed Away), ParaNorman is the story of a boy who can speak with the dead. And, as a consequence, it's up to him to save his town from zombies, ghosts and adults.
Thus far, the film looks like it might just capture some of the spirit of the woefully-underappreciated Monster House, and if it can do that, ParaNorman might be one of the geeky sleeper hits of 2012. And, as the trailer points out, it's from the makers of Coraline. And Coraline was and is utterly brilliant…
Frankenweenie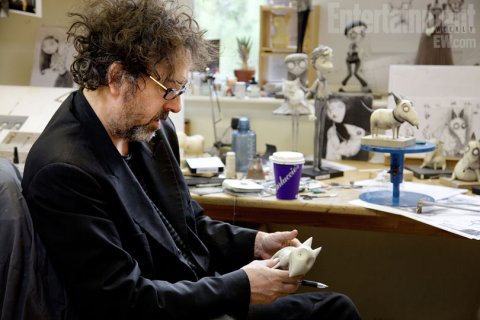 Stop motion animation fans are being spoiled in 2012, not least because Halloween will see the arrival of Tim Burton's latest entry into the genre, Frankenweenie.
This is the project that extends Burton's brilliant 80s short film into a feature, and he's chosen stop motion as his medium of choice for it. Furthermore, it's being presented in black and white, too.
In terms of visual style, it's not a million miles away from Corpse Bride, and the attention to detail on that movie is clearly being replicated here. I only temper my sizeable excitement for Frankweenie with the thought that it worked exceptionally well at half an hour, and that I was underwhelmed by Corpse Bride itself, as wonderful as it looked.
Frankenweenie, though, has real, real promise, and I've been lucky enough to have a peak behind the scenes at the production. It does look, genuinely, quite staggering, and the short reel of footage I saw is clearly having a lot of fun with lots of horror motifs. Personally, I was immensely encouraged after seeing it. It feels a bit more old school Tim Burton, and that's something I'm keen to see more of. 
Brave
It's odd to come to Pixar so far down the list, even with the aforementioned caveat of quality outlined at the start. There's little question that Pixar has been the groundbreaker where quality animated films of the past fifteen years or so has been concerned. Sure, Cars 2 was a disappointment, but it doesn't suddenly mean that Pixar is any the less interesting.
In fact, with Brave it's quietly taking another sizeable gamble. Because this is Pixar working mainly where Disney itself prefers to tread, in the world of fairy stories. In this case, Brave is a fairy story set in Scotland, and from the brief teaser trailer released thus far, it looks gorgeous. With a bit of luck, we might get a fuller trailer before the year is out.
What interests me the most is that we get Brenda Chapman directing again. Chapman was one of the co-directors of DreamWorks' maiden hand drawn animated film, The Prince Of Egypt, and this is her first full length feature since. She's directing here with Mark Andrews, and it's his feature film debut, having previously helmed the terrific Pixar short, One Man Band.
I've high hopes for Brave, and its presence here is less an indicator of how Pixar has fallen, because it hasn't. Rather, the competition has got a lot, lot tougher. And that has to be a good thing.
Rise Of The Guardians
My suspicion is that 2013 is the year we see the very best of DreamWorks Animation again, as each of its three projects due out that year – The Croods, Turbo, Me And My Shadow – look really interesting. If I had to pick one out of that lot right now, it'd be The Croods, primarily because it's being directed by Kirk De Micco and Chris Sanders. Sanders is the man who co-directed the brilliant Lilo & Stitch and How To Train Your Dragon, and I'm pretty much happy to buy a ticket for any film he makes right now.
Rise Of The Guardians, though, looks like it might be something special, too, and it's always folly to write a DreamWorks project off. It's based on the books by William Joyce, and he's co-directing with Peter de Ramsey. It's the full length feature directorial debut for both of them, and their film unites the Easter Bunny, Tooth Fairy, Santa Claus and the Sandman in a fight against the Bogeyman. I'm up for that.
It sounds like an Avengers for childhood fictional characters. If it can resist the urge to go into territory that the Shrek franchise pretty much saturated, then it might prove to be the surprise of the year. DreamWorks has done that before, remember.
The Lorax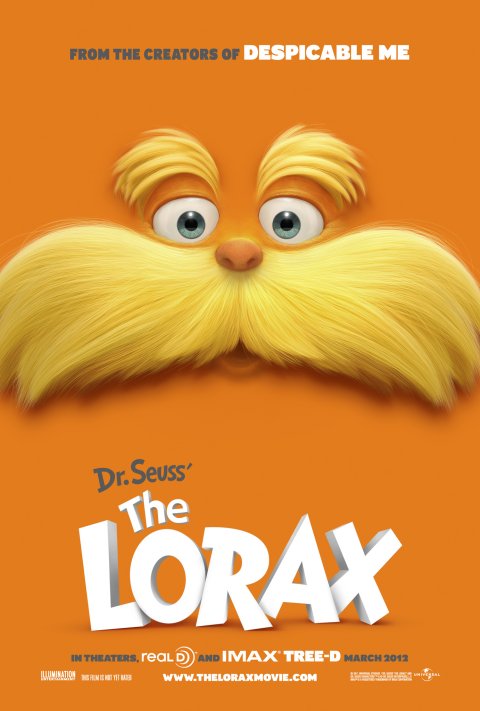 Out of seemingly nowhere, Illumination Entertainment produced Despicable Me in 2010, to strong reviews and even better box office. The sequel is in production now, for a 2013 release. And while I was less keen on Hop, the firm's second movie (I'm growing increasingly tired of animation/live action hybrids in general, truth be told, and I've left them all out of this list), I'm far, far more interested in the big screen adaptation of Dr Seuss' The Lorax.
It's one of Seuss' lesser known tales, certainly, but producer Chris Meladandri has form in this area, having produced the film of Dr Seuss' Horton Hears A Who! whilst at Fox. Horton was and is a terrific movie.
Furthermore, The Lorax is being directed by Chris Renaud, one of the directing team on Despicable Me, and Pixar alumnus Kyle Balda (he was directing animator on Toy Story 2, amongst other movies).
It's a CG animated film, and the first trailer for it has now been released, showing real promise. Illumination pulled a real surprise with Despicable Me, and there's every chance if may repeat the trick here. It's almost guaranteed to have the best facial hair in animation in 2012, too.
Hotel Transylvania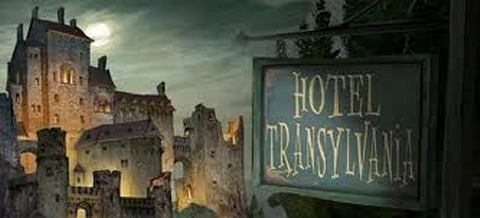 There's something about animated fare with a bit of a macabre twist next year, and the new release from Sony Pictures Animation is keen to jump aboard this particular trend.
It's releasing, next September, Hotel Transylvania, a film directed by Genndy Tartakovsky. Tartakovsky has worked on the likes of Dexter's Laboratory, Samurai Jack and Star Wars: The Clone Wars thus far, and the small screen is proving to be a fertile ground for animation movie diretors. Lest we forget, after all, the mighty Brad Bird cut his teeth on The Simpsons.
It's a film that's flying under the radar a little at the moment, as it sort of is on this list, too. It's a 3D computer animated movie, set around a hotel for monsters. It's owned by Dracula, and the focus is on his daughter, who has eyes for a man called Jonathan who happens to come visiting.
It looks like the movie is going to have a lot of fun with the world that Bram Stoker set out in his Dracula novel. We hope so, certainly. The movie has, incidentally, attracted the voice talent of Adam Sandler, Kevin James and David Spade, but rest assured, all three of them have been kept away from the script.
The movie is currently set for release in September, which may end up pitting it against Paranorman. A pity, if true. There might just be room for both of them, but I'd hate to see one knock the other out.
Madagascar 3
I can't really raise a lot of enthusiasm for Madagascar 3, sadly. And I do accept, as I said before, that DreamWorks is capable of pulling many surprises with its movies. I find there's something to enjoy in pretty much all of them.
With Madagascar, I love the penguins, as is the law, but these feel more production line sequels to keep the anklebiters happy, than anything likely to trouble older viewers. That's absolutely fine, too, as animated movies do need to appeal to a real spectrum of people. A film for youngsters, with a U or G certificate, is becoming something of a rarity.
The problem is that the Madagascar films, while occasionally funny and dripping in detail, are the favourites of nobody over the age of twelve, from what I can measure. Were this a website with a different demographic, Madagascar 3 may be further up the list, therefore. And the same can be said for…
Ice Age: Continental Drift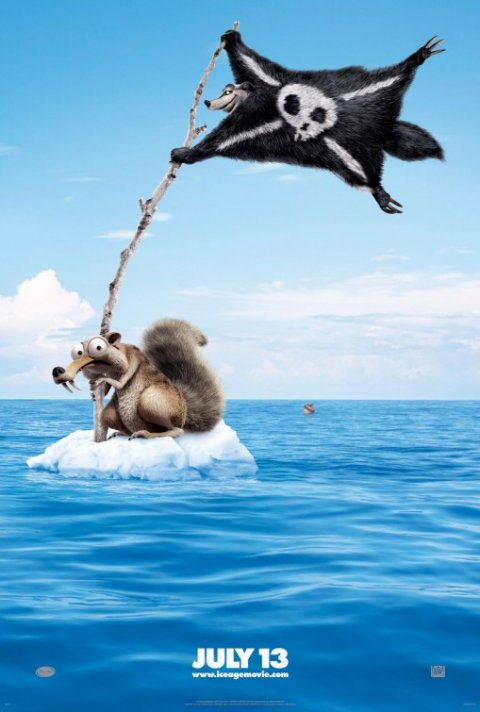 They've done themselves few favours with the Ice Age franchise over the years (well, apart from financially). Scrat used to be a fun supporting character, and, aware that he was the best thing in the original film, he's got more and more important to the movies. But that's a problem, because he's, as a result, not quite the comic relief he once was. 
I sat through the last Ice Age film and can barely remember a thing about it, short of the fact that it was reasonably entertaining, and on its way out of my brain even before the end credits were done. It's a nice indictment of the industry, to be fair, that even the less interesting movies are still solid. And I'm confidenct that Ice Age: Continental Drift will be entirely competent and perfectly entertaining, But it's going to have to take a few gambles to keep all but the youngest viewers interested. It may yet do.
And then there's…
I couldn't tell you too much about the planned Dorothy Of Oz, which is also on the release roster for 2012. Its voice talent is certainly not to be sniffed at (Patrick Stewart and Kelsey Grammer, for starters). When I find out more, apart from the obvious link to The Wizard Of Oz, I'll pass the details on.
Meanwhile, there's a further treat for animation fans. The success of The Lion King has meant that Disney is rolling out re-releases of some of its other older films, with a 3D retrofit bolted on. First up, in January, will be the immortal Beauty And The Beast, and Pixar's Finding Nemo will follow in autumn 2012. I'd like to see more of these, and I'd like DreamWorks to have a go at re-releasing both Antz and The Prince Of Egypt on the big screen, too. Here's hoping.
Finally, just to note that 2013 is looking far from shabby, too. Not least because Henry Selick, one of the finest animation directors on the planet, is reported to have a new film out. Given that he's helmed The Nightmare Before Christmas and Coraline to date, that's something worth marking in your diary right now…
Follow Den Of Geek on Twitter right here. And be our Facebook chum here.