News
How 10 directors bounced back from a flop
How does a director react when two years of their life turns out to be a massive flop? We find out what ten helmers did next…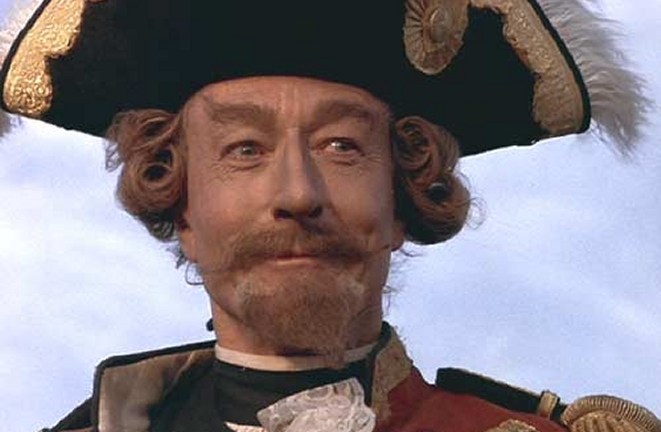 A few weeks ago, we took a look at what an actor does when they have a flop movie. We looked at what choices they made, and how they reacted when things didn't go quite to plan.
For a director, it's a lot harder. Whereas a busy lead actor can still churn out two or three films a year, most directors do well to make a movie every two years. Thus, a career behind the camera can be a juggernaut that's notoriously hard to turn.
With that in mind, let's take a look at how ten different directors reacting to either a major commercial or critical flop, and where it left their career….
STEVEN SPIELBERG Hook
You don't think flop very often when you think Steven Spielberg, and going strictly by the numbers, it's hard to describe his early-90s Peter Pan project as an abject failure. But it was a crushing disappointment, carrying as it did the hopes of Hollywood for a box office shot in the arm in the midst of a difficult year for the box office. And yet, in spite of this having 'dream project' stamped all over it, the union of Spielberg, the Peter Pan story, the-then red hot Robin Williams and an all-star cast failed to ignite. Granted, the film clawed its way over $100m at the US box office, but this was supposed to be a major blockbuster juggernaut. And it wasn't.
So had Spielberg lost his commercial touch? After all, if he couldn't make a Peter Pan movie sing, then what could he bring to life? The answer led him to the pages of the late Michael Crichton's dinosaur novel, Jurassic Park. Spielberg threw himself into that, and into an adaptation of Thomas Kenneally's Schindler's Ark (where he, of course, altered the last word to List). Both films came out in 1993 (with George Lucas stepping in to help on Jurassic Park's post-production work while Spielberg went off to shoot Schindler's List), and gave Spielberg a pretty unique double. Firstly, Jurassic Park picked up a few technical Oscars but also ruled the box office. And then Schindler's List swept the board at the Oscars, giving the bearded one critical and commercial mega-success in the space of twelve months. Not a bad way to bounce back from a disappointment, and since then, he's delivered many more hits, and picked up another Oscar too.
Current career status: top of his game
RICHARD DONNERTimeline
Richard Donner had been churning out hit after hit for decades before he finally hit a bona fide flop. Even films that had enjoyed weaker critical notices, such as Conspiracy Theory, had managed to earn back enough bucks to keep him working. And the one disappointment in the midst of his run of hits – Radio Flyer – couldn't really be attributed to him, given the state of the project when he was drafted onto it.
But Timeline? That was all his, and he continues to pay a price for it. Starring Paul Walker and based on the book by the late Michael Crichton, the film was the tale of a group of archaeological students that become trapped in the 14th century. It cost around $80m to make, before marketing and distribution costs, and didn't get a quarter of that back at the US box office.
And off the back of that disappointment, Donner simply struggled to get a job. Studios that he'd made lots of money for before were reportedly reluctant to give him a megaphone to wield, and it wasn't until he took the helm of the Bruce Willis vehicle 16 Blocks a few years later that he landed a major gig again. He did a decent enough job on the film, which brought in a reasonable amount of cash, but it's clear that Donner's ability to bring a project to life has been damaged somewhat by the Timeline fallout. Still, don't write the man off: he's currently developing a new project with long-time collaborator Mel Gibson, Sam & George. That's got a loose 2010 release date attached.
Current career status: Still going, but not at the level he was as a director (although still doing well as a producer)
MICHAEL CIMINOHeaven's Gate
Renowned as one of the most legendary flops in Hollywood history, Heaven's Gate has become a notorious reference point for films that go way over budget, and then potentially fail to bring in the shekels afterwards. Yet by the time Michael Cimino came to tackle the project, his star was burning very, very brightly. Thunderbolt & Lightfoot remains a Clint Eastwood gem, and the Oscar-winning The Deer Hunter had demonstrated the man's ability to make a terrific movie out of serious subject matter.
Heaven's Gate, however, was a project beset by problems, and one that all-but-killed Cimino's major movie directing career. Costing an at-the-time (the film was in production in the late 70s for a 1980 release) staggering $40m to make, it turned in less than $5m at the US box office. It's certainly not a bad film (and time has been kinder to it than originally thought), and its Art Direction picked up a deserved Oscar nomination (although Cimino also picked up a Golden Raspberry award for the film). But it not only nearly fatally damaged Cimino's career, it also ushered in a Hollywood era of accountancy and studio control, rather than letting a director have too much control. It all-but-killed the western as a genre too, and pretty much put United Artists out of business.
Cimino, in the aftermath of the film, struggled to land another major movie to direct. He did, however, land the job of helming Footloose, but was ultimately fired from the project when the spectre of his Heaven's Gate demands started to appear. Studios were more reluctant than ever to trust him after that.
As things stand, Cimino's last venture behind the camera was over a decade ago, and while he's in pre-production on a new project – Man's Fate – his career is forever sullied by a film that actually was really rather good, but happened to lose an awful lot of money…
Current career status: Nowhere near where it was.
TERRY GILLIAMThe Adventures Of Baron Munchausen
Terry Gilliam has endured more than his fair share of troubles over the years, and even his current project, The Imaginarium Of Doctor Parnassus, has had to contend with the death of one of its lead actors. In fact, Heath Ledger's passing marked the second time a Gilliam project had lost a leading man mid-production, with his planned film of The Man Who Killed Don Quixote ultimately ended by the illness of his lead actor, Jean Rochefort (it did end with the terrific, yet sad, documentary Lost In La Mancha).
It was in the mid-80s, though, when his directing career was under some threat. He'd just about emerged from a protracted battle with Universal Pictures over his movie Brazil (a story which is excellently told in the book The Battle Of Brazil, and resulted in a ridiculous studio cut that's included as part of the terrific Criterion Collection DVD package of the film), and then plunged into the production of The Adventures Of Baron Munchausen.
For an assortment of reasons, it didn't take long for the film to head over budget, and then the problems really began. At one point, a finance company was threatening to sue Gilliam for fraud, with Michael Winner reportedly lined up to take over production. It took some negotiation to get the film finished at Columbia Pictures in the end, and by the time it was ready, studio head David Puttnam had lost his job. Columbia then botched the release, and a film costing nearly $50m made less than $10m at the US box office.
But Gilliam, eventually, has had the last laugh. Munchausen's popularity has endured, and his next two films – admittedly made a few years later – turned out to be solid hits. His pairing of Robin Williams and Jeff Bridges in The Fisher King proved smart, and likewise getting Bruce Willis and Brad Pitt on board for 12 Monkeys delivered another hit. And while his career has had further ups and down since, he's endured the Hollywood system far better than you might have thought in the 1980s.
Current career status: Still fighting, but still in the game
MICHAEL LEHMANNHudson Hawk
Michael Lehmann was always an odd choice to helm a major Bruce Willis summer blockbuster, and while Hudson Hawk isn't the disaster that many critics would have you believe, there's nonetheless the feeling that it wasn't the Die Hard beater that many were hoping for either.
Lehmann landed the gig off the back of a reputation built on the outstanding Heathers, and he also had the warmly received Meet The Applegates on his CV. Hudson Hawk, however, didn't go down well, and proved to be one of the box office disappointments of 1991. Richard E Grant writes about its production in his terrific book With Nails if you want a clearer idea of why things went wrong.
For Lehmann, it moved him away from major motion picture directing, seeking some solace in a bit of television work. He did helm the underrated comedy Airheads in 1994, and the terrific The Truth About Cats And Dogs in 1996, but these were much lower profile projects. Since then, he's mixed in a variety of big and small screen work, and he's proven to be a prolific director. He's never gone near a Bruce Willis film again, though…
Current career status: Busy, but lower profile
TIM BURTONPlanet Of The Apes
An odd inclusion in this list, because by no realistic measure was the 'reboot' of Planet Of The Apes a financial flop. But it was a critical disaster, killing off 20th Century Fox's hopes of bringing back a franchise of films.
Burton has spoken since of just how torturous he found the studio experience (the first time he'd experienced it with such intensity since the original Batman for Warner Bros), and since then, he's gone nowhere near a big budget studio project again (with the exception of Charlie And The Chocolate Factory, at the far friendlier home it seems of Warner Bros). Instead, following a personal bereavement, he made much more of a Tim Burton film with Big Fish, and has stuck to far more personal and stylised projects since. Corpse Bride and Sweeney Todd are among the films that have kept him firmly on the A list, and Burton has managed to survive the disaster of the Apes with his reputation fully in-tact.
Current career status: Still on the A-list
JOEL SCHUMACHERBatman & Robin
It's easy to forget that Joel Schumacher, who became a regular target of the critics in the 1990s, has so many good films on his CV. Flatliners, Falling Down, St Elmo's Fire, The Client and The Lost Boys are all Schumacher movies, and he's also credited with 'discovering' and giving a break to Julia Roberts and Colin Farrell.
Batman & Robin, though, has taken some time to recover from, and while Schumacher has handled big projects since, he's struggled to match the quality or performance of his earlier work.
Post the Batman shambles, he tackled a few smaller projects, with the limp Nicolas Cage thriller 8MM failing to have the courage of its convinctions, and the union of Robert De Niro and Phillip Seymour Hoffman in Flawless also, somehow, failing to gel.
He did, however, deliver again by going smaller and rawer, with his war movie Tigerland not only giving Farrell a breakthrough part, but also turning out to be a very strong little movie in its own right. Sadly, his take on the long-mooted Phone Booth that followed, along with the Anthony Hopkins-Chris Rock vehicle Bad Company promptly pissed it all away.
Since then, Schumacher has turned in a laborious big screen take on the Phantom Of The Opera musical, a ridiculous Jim Carrey thriller in the shape of The Number 23, and biopic Veronica Guerin. But none have come close to matching his standing on the A list back when he was alternating John Grisham and Batman movies in the 90s. His next project, Creek, will hit later in the year, and it's promising in that it seems like the kind of smaller film that Schumacher more often excels at.
Current career status: Quite busy, but really needs another good movie soon
PAUL VERHOEVENShowgirls
Dutch helmer Paul Verhoeven was no stranger to controversy before he picked up the megaphone for Showgirls, having already got Basic Instinct, Robocop and Total Recall to show for his efforts. But Showgirls broke his winning run in some style. The film went out in US cinemas with an NC-17 rating, box office poison by any other name, as its distributor was seemingly buoyed by the Internet attention that the film was getting. It was one of the first to appreciate that lots of hits online didn't translate to box office gold (see also: Snakes On A Plane), and Showgirls duly bombed in the face of merciless reviews (although this writer does still have a spot for it as a guilty pleasure – it's certainly better than Basic Instinct…).
The film's $45m budget couldn't even translate into $10m at the box office, though, and Verhoeven instead went back to the science fiction genre. Starship Troopers though was a box office disappointment, in spite of generating plenty of fans and acclaim, and when Hollow Man also failed to ignite the box office, he retreated – partly for health reasons – from American cinema.
He returned to the big screen with some style thanks to Black Book in 2006, and is now back in the States balancing a number of potential projects. His currency remains, just about, intact.
Current career status: Critically resurrected, commercially still troubled
GUY RITCHIESwept Away
The Guy Ritchie-Madonna story has been charted widely elsewhere, so there's little point in exploring it here, save for the fact that the movie the two made together did exceptionally badly. It both failed to impress critics, and also to make any kind of dent at the box office, instead going straight to DVD in the UK.
Ritchie had come to Swept Away off the back of two hits that basically made his directorial name: Lock, Stock & Two Smoking Barrels and the excellent Snatch. Swept Away, it's fair to say, took him away from safe territory, and it's perhaps understandable why he thus decided to head for more familiar ground with the muddled Revolver. Even that struggled to get much in the way of friendly notices, but he's since put his career back on track with the more warmly-received RockNRolla, which seems far more within his comfort zone.
Ritchie is now hard at work on arguably his biggest project to date, his take on Sherlock Holmes which is due in the winter, starring Robert Downey Jr. He could just be a templated example of how to survive a flop…(although this might not help)
Current career status: Rebounded back to former status
PAUL W S ANDERSONSoldier
The renowned Mr Anderson has regularly attracted troubling reviews for his films, but he still usually manages to turn in a tidy profit for the money men, and thus gets his next gig. This nearly all turned to dust though when he took the reigns on the Kurt Russell vehicle, Soldier. Based on an expensive script from Blade Runner and Unforgiven scribe David Webb Peoples, Anderson took the chair after impressing with his relatively low budget hits Event Horizon and Mortal Kombat.
Solider, however, was a different story. Budgeted at $75m, and by far Anderson's most expensive film, the movie spluttered its way to just shy of $15m in the US, and didn't even make it to cinema screens in some territories.
Anderson, to be fair, didn't lick his wounds, and instead threw himself into the kind of projects that had earned him his name in the first place. After tackling TV movie The Sight, he wrote and directed the big screen version of Resident Evil, and against savage reviews, turned it into a hit. From there, he wrote the sequel to Resident Evil, and got offered the chair to direct the long-mooted Alien Vs Predator movie. Again, terrible reviews, but good box office, and Anderson continued to pick up work. His most recent project, Death Race, actually saw the reviews improve, too, and he's now attached to a variety of video game-based projects, with no sign of his demand falling.
Kurt Russell, meanwhile, hasn't been able to buy a hit since Soldier, and was even relegated to a character actor supporting turn in Tom Cruise's Vanilla Sky. There's no justice.
Current career status: Still capable of turning in a profit. Shows signs of making a half-decent movie