Reviews
Horton Hears A Who! DVD and Blu-ray review
Animated films don't come a great deal better than this delightful tale based on the work of Dr Seuss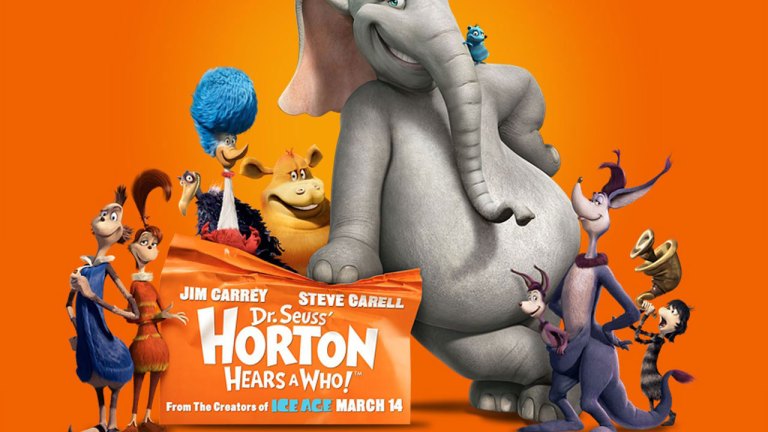 It has to be said that the world of Dr Seuss is, frankly, crackers. Young audiences have been entertained and baffled in equal measure by the likes of the Fox in Socks, various colours of fish and the extraordinarily famous Cat in the Hat.
In keeping with fifty years of lunacy, Horton Hears A Who is the story of an elephant which discovers a small town on a 'speck' on a piece of clover, inhabited by the 'Whos'. They believe their perfect world will never be disrupted, blissfully unaware that Horton is saving them from disaster time after time. When the rest of the jungle decides to try to destroy the 'speck', Whoville's mayor and Horton are forced to take fairly drastic (and highly musical) action to survive.
I am not usually one for animated films, and I was never Seuss's biggest fan, but it's difficult to praise this highly enough. It is fantastic. The animation is beautifully detailed and the characters seem genuinely 'alive', their facial expressions conveying all emotions with equal aplomb. I would happily live in Whoville, with its large open spaces and idiosyncratic housing, and the jungle is full of surprises. There is something inherently funny about an elephant trying to get across a collapsing wooden bridge, and such moments are choreographed to perfection.
The voice acting is spot-on, being led by Jim Carrey as Horton and Steve Carell as the mayor. Veteran Will Arnett plays Vlad the evil vulture, and Isla Fisher (yes! Of Home and Away fame!) plays mad scientist Mary Lou Larue, who predicts Whoville's potential destruction. There is no feeling of things being 'forced' here – the film is genuinely well-scripted, and the cast is all over it. The credits contain a cover of an REO Speedwagon song which lets them run riot: do not leave your seat until the end.
Okay, the plot is completely mad, but you will be riveted. On the surface it's a childish tale of some animals having a scrap; underneath it's a commentary on social justice, trustworthiness and loyalty to your friends. Everybody 'wins' in the end, and while the route may be perilous there is no lack of optimism. Children behave themselves and respect the adults who deserve it: even the one apparently grumpy teenager turns out to be extremely caring and, ultimately, valuable. It's the kind of story you want your kids to watch for the example it sets, but it's never patronising. The ending is a life-affirming romp which will make you petition your local MP to bring back free music lessons in schools.
Groups of 'grown-ups' will get as much out of watching Horton of an evening as the under-fives, and it's one of those wonderful films where naming a target audience is surprisingly difficult. It's impossible not to love this. Beautifully animated, perfectly cast and hilarious and touching in equal measure, I cannot recommend it highly enough.
The Blu-ray:No beating about the bush here. The Blu-ray transfer of Horton Hears A Who, as you'd expect from a computer animated movie, is absolutely stunning. Match toe to toe by the audio mix, this is an outstanding, razor sharp and vibrant demonstration disc, and one that should garner significant success in high definition. Brilliant. – Simon Brew