News
Horrible Bosses and Bridesmaids sequels planned
Two of 2011's biggest comedies are set to get sequels. But it's already clear which of Horrible Bosses 2 and Bridesmaids 2 we're likely to see first...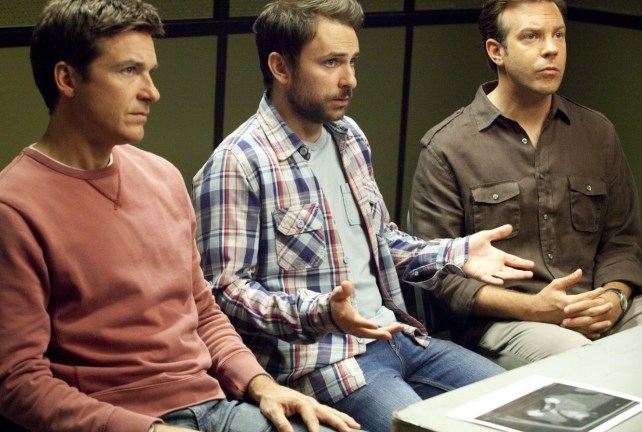 In a summer of R-rated comedies, two that performed amongst the best were the terrific Bridesmaids, and the less terrific (but still decent enough) Horrible Bosses. Both made solid amounts of cash, too, and as it turns out, both of them have sequels planned.
The Horrible Bosses follow-up looks the most straightforward. John Francis Daley (who starred in Freaks And Geeks, if you're interested) and Jonathan M Goldstein have been hired to write the new film. The plan is also to bring back Jason Bateman, Charlie Day and Jason Sudeikis for the film, along with original director Seth Gordon.
There's no firm date for when the film will be ready, but it doesn't sound like too many people are hanging about.
Less simple is the possible follow-up to Bridesmaids. Arguably the sleeper hit of 2011 (with nearly $300m brought in at the worldwide box office), Universal is keen to move ahead with a Bridesmaids 2, but the problem is that Kristen Wiig, the star and co-writer of the original, isn't interested.
As she told The Hollywood Reporter, "We aren't working on that. Annie [Mumolo] and I aren't planning a sequel. We are writing something else".
Universal, instead, is rumoured to be looking to focus a follow-up on Melissa McCarthy's scene-stealing character from the original film. A representative of the studio told The Hollywood Reporter that "We are over the moon with the success of Bridesmaids, and if we do a sequel we want to get it right… We are talking to filmmakers now about concepts, and if the right one emerges, we'll move forward".
Whether that includes original director Paul Feig (who created the mighty Freaks And Geeks) is unclear, but it does seem as though producer Judd Apatow (Freak And Geeks! Freaks And Geeks!) would be reluctant to press ahead without Kristen Wiig involved.
We'll wait and see. Our guess is that, at some point, we will get a Bridesmaids sequel. Our second guess is that we're going to have to wait a long time for it.