News
Home Alone Disney+ Reboot Casts JoJo Rabbit's Archie Yates, More
A Home Alone reboot movie is in the works, set for an arrival on streaming platform Disney+.
Disney is seemingly dominating the entertainment industry these days with the Marvel Cinematic Universe, Star Wars and its incredible animation back catalog, emboldened now more than ever with self-distribution grandeur, with streaming service Disney+ (home of Star Wars serial smash The Mandalorian!) providing a platform on which more of its rebooted IP can manifest, as recently exemplified by the debut of its live-action Lady and the Tramp movie.
Home Alone, a piece of property cheese nabbed by the monolithic Mouse in the company's recent acquisition of Fox, happens to be on the docket for a Disney+ reboot treatment, joining similarly-fated properties in Night at The Museum and Diary of a Wimpy Kid; a reveal made by big boss Bob Iger at a Q3 earnings call back in August, ahead of the streaming platform's November 12 launch.
A lot of has been revealed about the Disney+ Home Alone reboot since that call, notably its cast, plot and director!
Home Alone Reboot Cast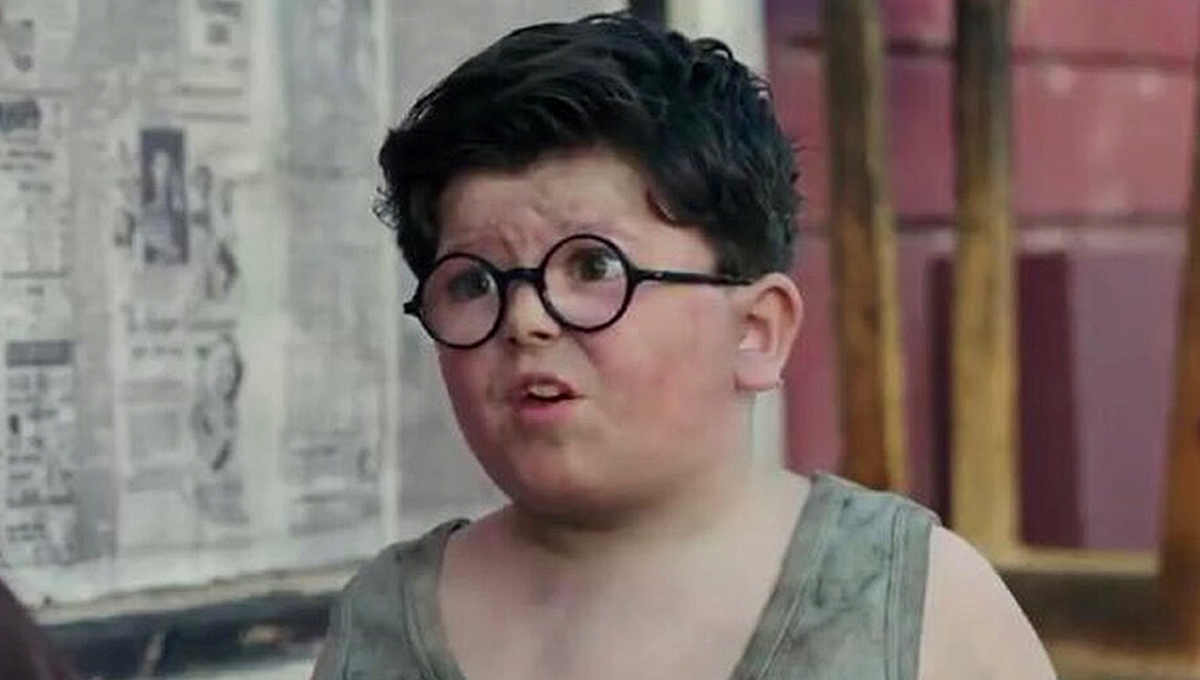 Archie Yates is set to star in the Disney+ Home Alone reboot movie, reports Variety. The spectacled child actor, Yates, made waves in his very first onscreen role as Yorki in director Taika Waititi's November-debuting WWII dramedy, JoJo Rabbit, which has propelled him to this prize of a starring role. However, despite the film's designation as a "reboot," Yates won't be playing the iconic role of Kevin McCallister, as made famous by Macaulay Culkin. Instead, Yates will play a yet-to-be-named new character who will similarly experience a scenario of fending off burglars in slapstick fashion after being left behind by his vacation-bound family.
Joining Yates in the Home Alone reboot cast are comedy veterans in Ellie Kemper (The Unbreakable Kimmy Schmidt, The Office, Bridesmaids) and Rob Delaney (Catastrophe, Fast & Furious Presents: Hobbs & Shaw, Deadpool 2) for unspecified characters. While, based on the duo's age and CV, one might presume that they're playing the parents of Yates's rebooted trap-setter, the report debunks such a notion, speculating that they could be playing a couple who are connected to but unrelated to the character.
Home Alone Reboot Director
Dan Mazer, a frequent collaborator with comedian Sacha Baron Cohen, is set to direct the Home Alone reboot movie. Besides Cohen TV projects like Who Is America? and Da Ali G Show (and work on the Borat and Bruno movie scripts), Mazer directed the 2016 Robert De Niro/Zac Efron comedy, Dirty Grandpa. He'll work here off a script by Mikey Day and Streeter Seidell.
further reading: The Best Christmas Horror Movies
Home Alone, directed by Chris Columbus and written by John Hughes, arrived in 1990, and starred Macaulay Culkin as an eight-year-old who is accidentally forgotten when his family goes on holiday over Christmas, after which he's left to fend off a duo of opportunistic burglars, played by Joe Pesci and Daniel Stern, with elaborate (often-torturous) traps. The film, which grossed $476.7 million globally is regarded (by us) as one of the best Christmas films of all time. 
Culkin, Pesci and Stern (as well as director Columbus,) returned one last time for 1992 sequel Home Alone 2: Lost in New York, a beloved hit in its own right. However, subsequent franchise entries did not fare so well, starting with 1997's Home Alone 3, which, like the Disney+ reboot, focuses on a new character, in this case young Alex Pruitt (Alex D. Linz), put in a similar premise (joined by a young Scarlett Johansson). After that, 2002 TV movie Home Alone 4: Taking Back the House revisited Kevin (played by Mike Weinberg) and the McCallisters. The franchise would finally reach its made-for-TV endpoint with 2012's Home Alone: Holiday Heist, which rebooted the premise with a new character in young Finn Baxter (Christian Martyn).
We'll keep you updated on Disney+'s Home Alone reboot film as the news arrives!
Joseph Baxter is a contributor for Den of Geek and Syfy Wire. You can find his work here. Follow him on Twitter @josbaxter.