News
Home Alone: How a fallout with Chevy Chase got Chris Columbus the job
Chris Columbus chats about how he landed the job of directing Home Alone - and Chevy Chase is loosely involved...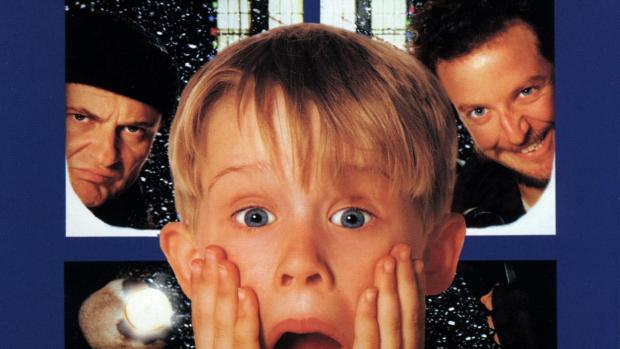 Christmas approaches, and thus one of the five – count 'em! – Home Alone films must be discussed. It is the law.
In this case, it's the original, which was steered by director Chris Columbus to become a huge breakout hit in 1990. It made Macaulay Culkin a star, and Columbus would duly sign up for a sequel.
And yet he very nearly didn't direct the film.
John Hughes wrote and produced Home Alone, and at around the same time, he was putting National Lampoon's Christmas Vacation together. He hired Columbus to work on that, and all was going well. Until Columbus met Chevy Chase.
As he told Chicago magazine, "John Hughes sent me the script for Christmas Vacation. I love Christmas, so to do a Christmas comedy had been a dream. I went out to dinner with Chevy Chase."
Problems began there.
"To be completely honest, Chevy treated me like dirt. But I stuck it out and even went as far as to shoot second unit. Some of my shots of downtown Chicago are still in the movie. Then I had another meeting with Chevy, and it was worse. I called John and said, 'there's no way I can do this movie. I know I need to work, but I can't do it with this guy.'"
A change was made, with Jeremiah Chechik hired to take over National Lampoon's Christmas Vacation.
"John was very understanding," Columbus recalled. "About two weeks later, I got two scripts at my in-laws' house in River Forest. One was Home Alone, with a note from John asking if I wanted to direct. I thought, wow, this guy is really supporting me when no one else in Hollywood was going to. John was my savior."
Chechik told us in an interview back in 2011, meanwhile, about landing the Christmas Vacation job. "I met John and I found… I don't think he wanted Chris Columbus to do the movie," he told us, years before the story above came out.
"But Chevy wanted me, Warners wanted me and so we said, 'Okay, I'll meet.' And somehow, he accepted me to be director. He liked my work and we got on."
He talks in more detail about working on the movie, and John Hughes' reputation for not suffering fools gladly, here.
Just to make you feel nice and young, meanwhile, Home Alone is now 25 years old. Gadzookz…