News
Hold the Dark Trailer, Release Date and More for Netflix Movie
Jeffrey Wright, Alexander Skarsgard and James Badge Dale will keep the wolves at bay in Hold the Dark for Netflix.
Netflix wilderness thriller Hold the Dark stars Jeffrey Wright, Alexander Skarsgard and James Badge Dale. The film will be directed by Jeremy Saulnier, who made the acclaimed 2015 horror-thriller, Green Room, which starred the late actor Anton Yelchin.
The screenplay for Hold the Dark was written by Macon Blair. Hold the Dark is an adaptation of the book by William Giraldi. The film will be produced by Russell Ackerman and John Schoenfelder, along with Eva Maria Daniels, Anish Savjani and Neil Kopp.
Hold the Dark Trailer
The Hold the Dark trailer has arrived, showcasing an intensely creepy Alaskan investigation.
According to the Amazon synopsis of the book Hold the Dark:
"At the start of another pitiless winter, wolves have taken three children from the remote Alaskan village of Keelut, including the six-year-old son of Medora and Vernon Slone. Wolf expert Russell Core is called in to investigate these killings and discovers an unholy truth harbored by Medora before she disappears. When her husband returns home to discover his boy dead and his wife missing, he begins a maniacal pursuit that cuts a bloody swath across the frozen landscape. With the help of a local police detective, Core attempts to find Medora before her husband does, setting in motion a deadly chain of events in this 'chilling, mysterious, and completely engaging novel.'"
Hold the Dark Release Date
Hold the Dark comes to Netflix on Friday, September 28.
Hold the Dark Poster
Netflix has revealed two photos from the still to go along with a poster.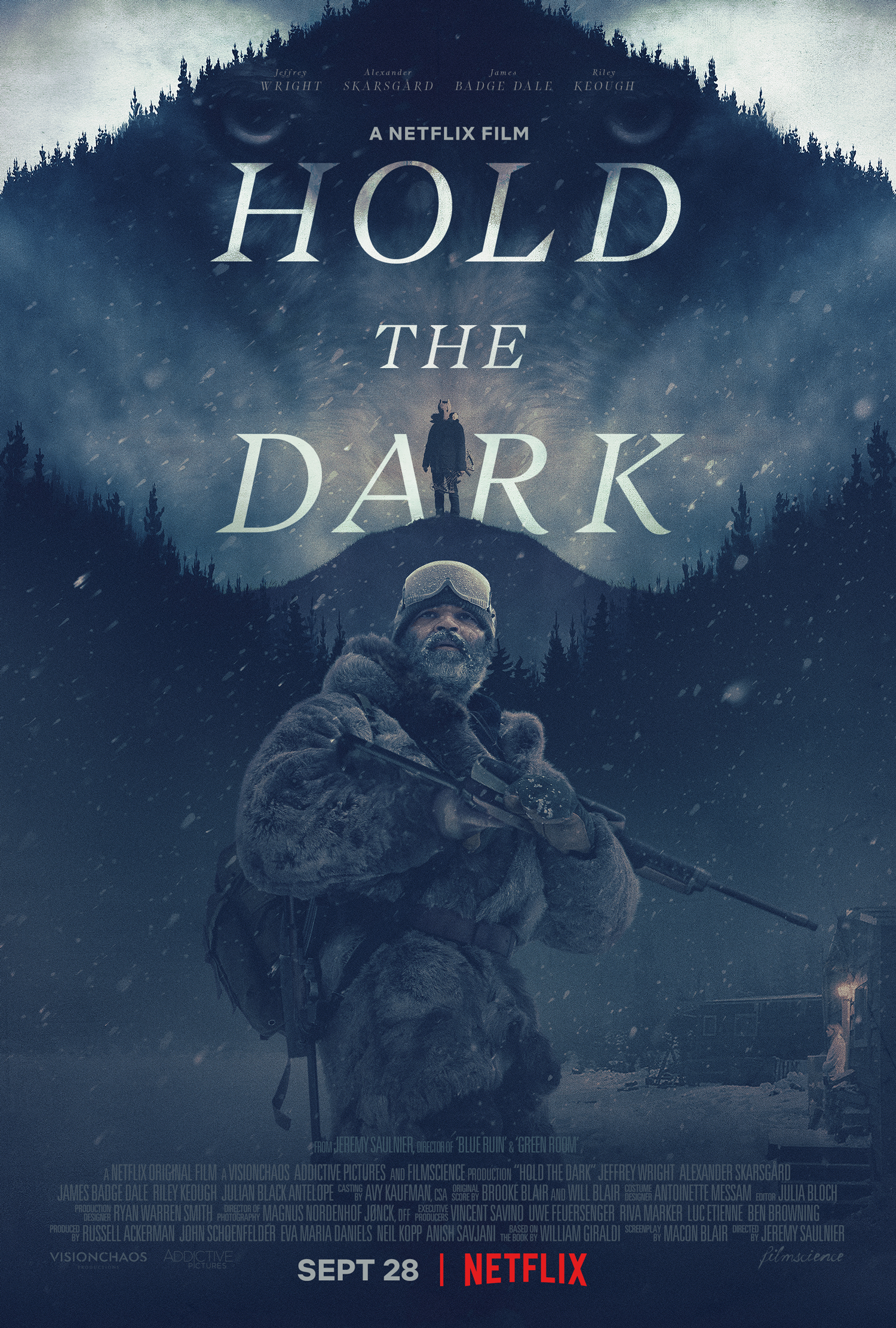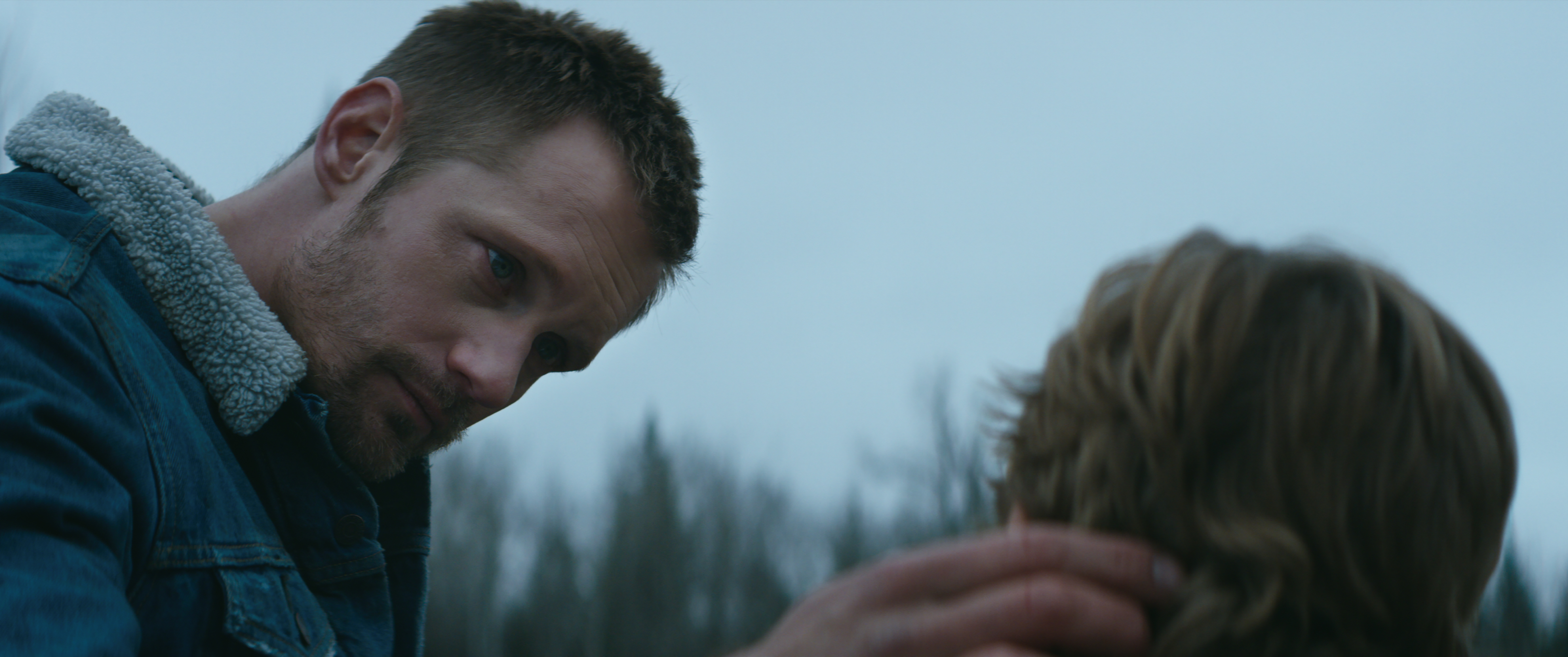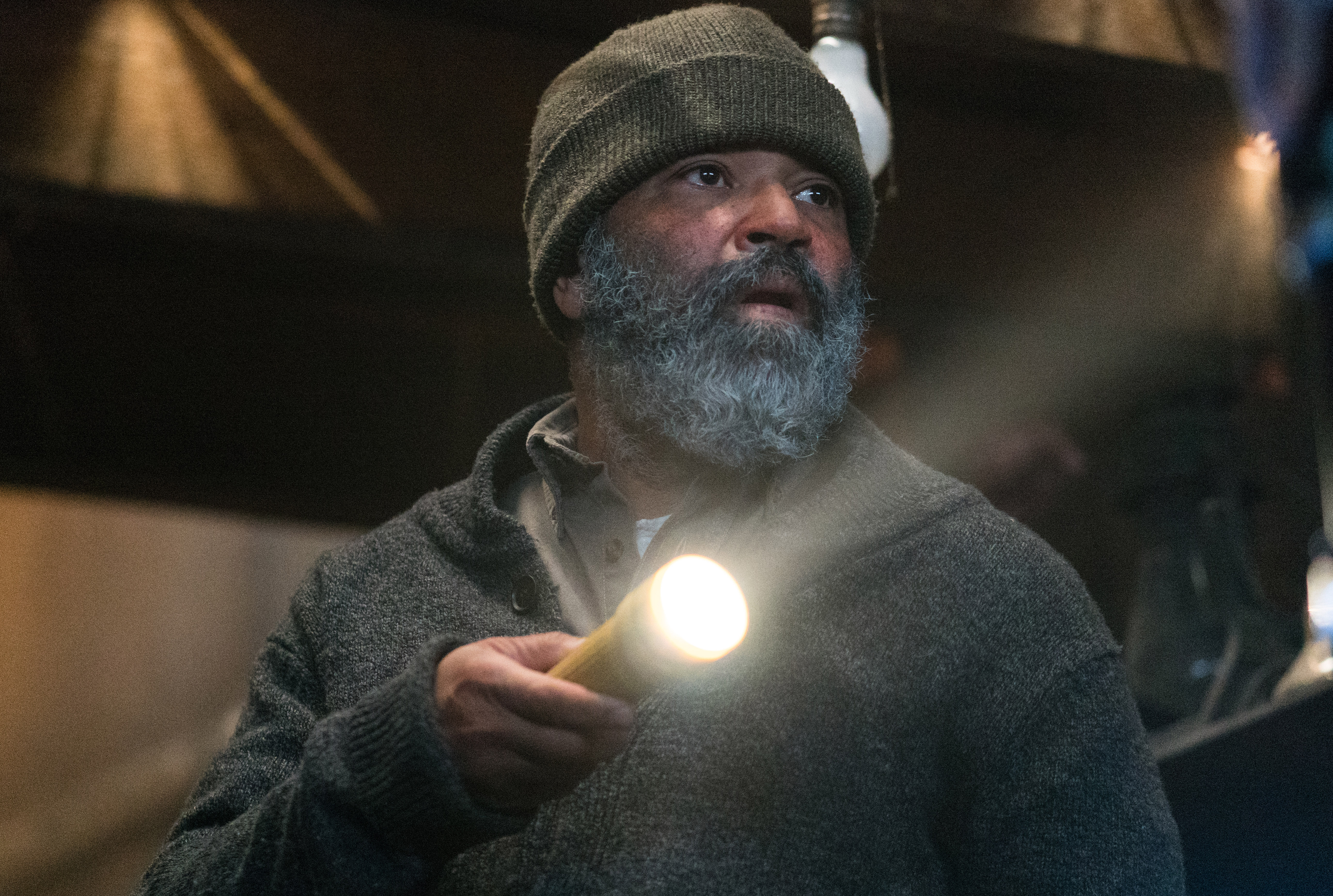 Hold the Dark Cast
Wright, who was featured on HBO's Westworld and the gangster series Boardwalk Empire, will play a biologist trying to solve the attacks.  Wright also appeared in The Hunger Games: Mockingjay movies.
Badge Dale, who appeared in 13 Hours from Micheal Bay and recently finished shooting the adaptation of the Boom! comic Empty Man for Fox. will play the detective is investigating the husband, who will be played by Skarsgard (The Legend of Tarzan, Big Little Lies). The mother will be played by Riley Keough (Mad Max: Fury Road and the upcoming Under the Silver Moon). James Bloor will play a drifter.
Culture Editor Tony Sokol is an old school geek who cut his teeth on the wire services and also wrote and produced New York City's Vampyr Theatre and the rock opera AssassiNation: We Killed JFK. Read more of his work here or find him on Twitter @tsokol.