News
Hitman Voice Actor Reveals Who Almost Played Agent 47
Before Timothy Olyphant signed on, the studio had their eyes on some big name candidates.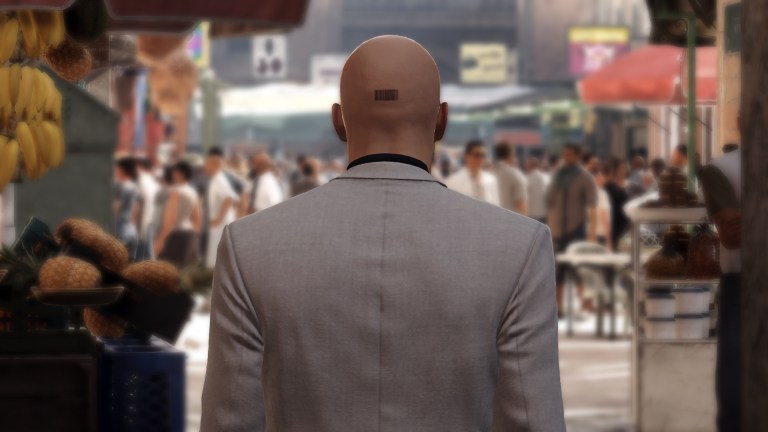 You may not know David Bateson by name, but you most certainly know him by voice. 
Bateson has long served as the voice of gaming's most famous assassin, Agent 47. His uniquely commanding tone has come to define the protagonist of the Hitman series to the point that many fans of the games find it difficult to imagine anyone else – even Hollywood's elite – properly playing the character. Those same fans may be comforted to know that Bateson shares their opinion. 
In an interview with The Hollywood Reporter, Bateson shared his thoughts on the casting of Timothy Olyphant as Agent 47. It's safe to say that he wasn't a fan. 
"I just thought that when you took off his hair, he looked about 12 years old," said Bateson. "Like, put the gun down, Timothy, it might go off in your hand…Don't get me wrong, I will seriously give him credit. I think he's a clever actor and a talented actor. But I'm also sure that there were a fair deal of politics involved."
Those politics Bateson refers to have something to do with his suspicion the first Hitman movie was made so that Fox could get in on the money the games were making. Since Olyphant was a known quantity for the studio, he was probably an easy selection. 
However, Bateson does claim that there were several other names ahead of Olyphant on the studio's list.
"I think Vin Diesel was signed to play it first," said Bateson. "Then I heard Bruce Willis was actually signed which kind of went "Oooh…". But anyway, so when this hiatus came and they dropped Vin Diesel, they were thinking who's going to play him. If I remember right, they were thinking of Paul Walker at the time, but they ran with this idea of 'Who is Agent 47?' Nobody knows what he looks like because if you see him, you're dead."
Bateson does slightly lament not having the opportunity to play 47 himself, but he does believe that Rupert Friend (of 2015's Hitman: Agent 47) did a pretty admirable job with the role. 
Elsewhere in the interview, Bateson shared his favorite hit from the series – Blood Money's theater level – and his belief that the series has remained so popular over the years because it demands the attention and skill of the player while rewarding them for their cleverness.