News
High Life Trailer Features Sci-Fi Existential Horror
The trailer for sci-fi/drama High Life starring Robert Pattinson has debuted and is properly foreboding.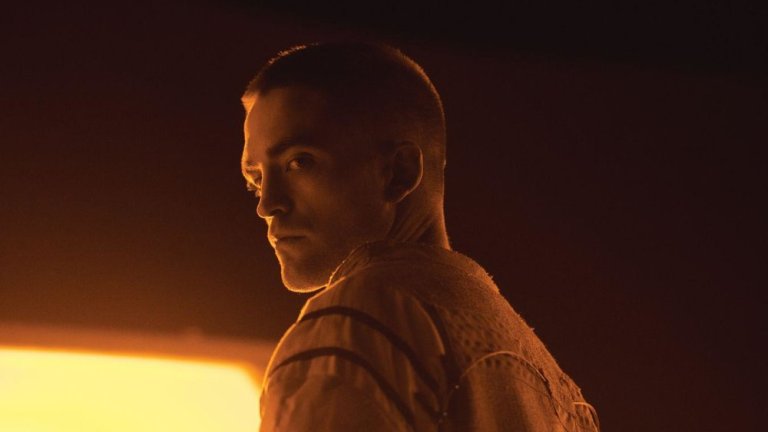 In space no one can hear you…ponder the human condition and the nature of existence. 
A24 has released the first trailer for its upcoming sci-fi drama, High Life, and there is quite a lot to unpack to say the least.
Who knew that a steadily repeating "da da" from a child could be so unnerving? That trailer includes the kind of ominous sci-fi/horror lines you'd come to expect like "someone had the bright idea of recycling us to serve science" and "my work is accomplished when perfection is achieved." Basically you may want to hold off on getting too attached to anyone in that trailer.
High Life comes from visionary French director Claire Denis (Beau Travail, Chocolat). The overtly sci-fi High Life is a bit of a divergent path for Denis, who says she has been working on the screenplay for 15 years. It's also Denis's first English language film.
High Life stars Robert Pattinson as Monte, a criminal who has been cast into space as part of an alternative energy finding mission. While on the spacecraft, Monte is forced to give birth to a daughter via artificial insemination. Vincent Gallo and Philip Seymour Hoffman were previously slated to portray Monte, just to give you an idea of how long this thing has been gestating.
read more: Billy Murray and Sofia Coppola Re-Team for A24 Film
Monte isn't the only criminal on board the spacecraft. In fact the vessel is filled with criminals who believe they will be released if they participate in this mission to discover alternative energy in a black hole and endure sexual experimentation from the scientists onboard. Juliette Binoche, Mia Goth, and Andre Benjamin also star. Awesome to see Andre 3000 acting again!
High Life debuted at Toronto International Film Festival in September of 2018. It is scheduled to be released in the U.S. on April 12, 2019. 
Alec Bojalad is TV Editor at Den of Geek and TCA member. Read more of his stuff here. Follow him at his creatively-named Twitter handle @alecbojalad