News
Hickok Trailer Gets the Drop on Wild Bill
They call him Wild Bill and he's only good at one thing. Hickok trailer puts a bounty on a legendary gunslinger.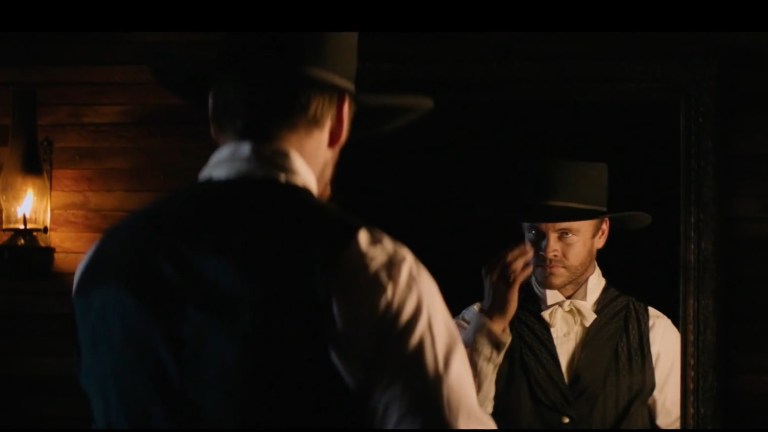 Every man's got his demons, and a man with a past who the people call "Wild Bill" has more than his share. Wild Bill's only got one skill, killing people, but that's enough to be Marshall in the upcoming wild western movie Hickok.
Luke Hemsworth (Westworld) will makes his feature film debut as in this "frontier thriller" as iconic gunslinger "Wild" Bill Hickok. Singing cowboys Kris Kristofferson and Trace Adkins, who paired up in the 2016 western Traded, will reunite. Kristofferson as Abilene, Kansas, Mayor George Knox, and Adkins as saloon owner Phil Poe.
Adkins previously appeared in the films Stagecoach and Deepwater Horizon. He released Something's Goin' On, his 12th studio album, in March. Kristofferson, who went from Nashville janitor to legendary songwriter, nade his film debut in the title role of Billy the Kid, which featured Bob Dylan, alias anything you want. He also starred in A Star Is Born, and the notorious western Heaven's Gate, among other classic films.
Oscar-nominated acting vet Bruce Dern also stars in Hickock, which features Cameron Richardson, Kaiwi Lyman-Mersereasu and Robert Catrini.
Hickok was directed by Timothy Woodward Jr. The screenplay was written by Michael Lanahan.
You can watch the trailer here:
Hickok is scheduled to premiere in 10 cities across the United States, including Los Angeles, New York, Dallas, Chicago and Denver, on July 7. It will also be available through On Demand and Digital HD services.