News
Here's a new IMAX poster for Gravity
Warner's marketing department take a classy, minimal approach to Gravity's new IMAX poster...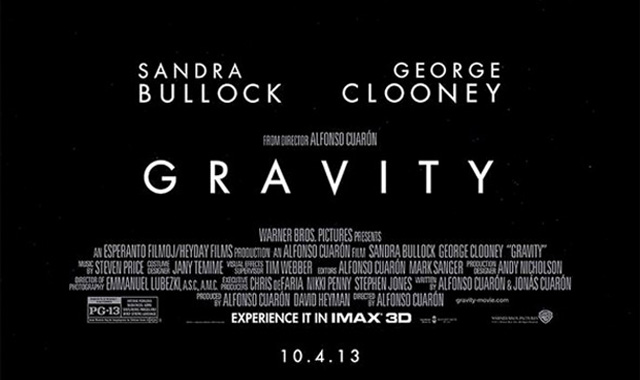 Whether director Alfonso Cuaron's Gravity turns out to be a disaster movie in space, a meditative off-world existential drama or a mixture of the two, there's little doubt that it'll be worth seeing on the biggest screen available. Filled with Cuaron's trademark long takes and some dizzying cinematography, it could prove to be one of the most realistic, detailed science fiction films of the year – and an IMAX theatre may be the best place to appreciate it all.
To advertise the whole IMAX experience, there's a new poster – and its minimal, classy design is very different from the first teaser poster we saw back in may, which concentrated instead on movement and drama. We quite like this soft-sell approach, and the use of the typeface Futura immediately (and, we're sure, deliberately) recalls Stanley Kubrick's seminal 2001: A Space Odyssey.
Gravity's out on the 11th October in the UK.