News
Hereditary Trailer and Release Date
Every family has its secrets. Hereditary trailer digs deep into a closet to pull out more than skeletons.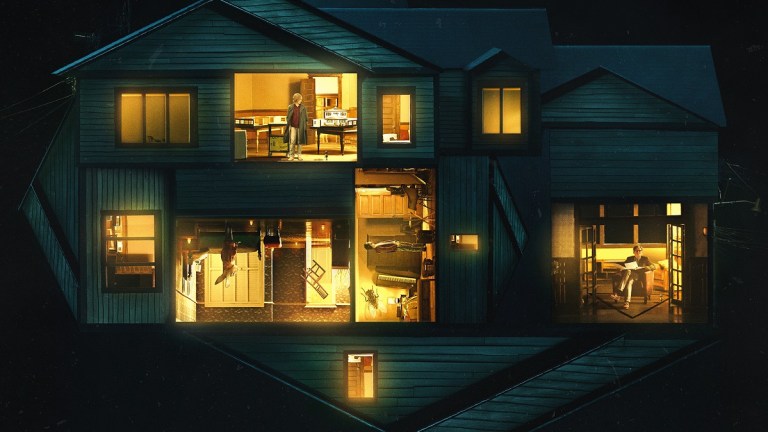 Some things, we are born with. Others we die for. The new Hereditary trailer puts them together in stream of unrepressed memories that promise pure post-traumatic stress. Produced by A24, The psychological horror film debuted at the 2018 Sundance Film Festival during the Midnight screenings and reviewers left the theater in pairs for safety.
Hereditary was written and directed by Ari Aster in his feature debut. It stars Toni Collette, the mother of the kid who saw dead people in The Sixth Sense. She is a mother to a gifted child in this film too. A little girl who doesn't need safety scissors. Hereditary also stars Gabriel Byrne and Ann Dowd of The Handmaid's Tale, Milly Shapiro and Alex Wolff.
Hereditary Trailer
A new Hereditary trailer is here, showing more impressive creepiness from child star Milly Shapiro in her performance as the malevolent-magic-afflicted Charlie Graham.
You can watch the first trailer below:
Hereditary Release Date
Hereditary hits theaters on June 8.
further reading: Hereditary and the Real Story of King Paimon
Here's the official synopsis:
"When Ellen, the matriarch of the Graham family, passes away, her daughter's family begins to unravel cryptic and increasingly terrifying secrets about their ancestry. The more they discover, the more they find themselves trying to outrun the sinister fate they seem to have inherited."
Aster "unleashes a nightmare vision of a domestic breakdown, transforming a familial tragedy into something ominous and deeply disquieting, and pushing the horror movie into chilling new terrain with its shattering portrait of heritage gone to hell."
further reading: Hereditary Ending Explained
The trailer puts generations of hidden abuse and gifts under the microscope. The Graham family holds private individual rituals, with private friends, in well-guarded secret. But it looks like they can also be the center of attention in class.