News
Henry Cavill Out as Superman in Future DC Movies
Henry Cavill won't play the Man of Steel again in future DCEU Superman movies.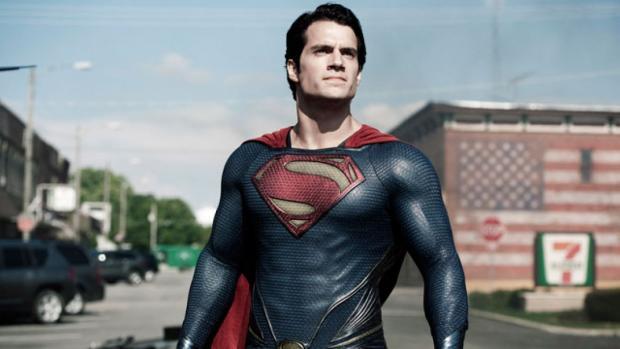 The DC movies need to find a new Superman. THR has word that Henry Cavill is done with the Superman role, after playing the character in three films. Neither the studio nor the actor have offered an official statement at this time, but this unfortunately rings true.
Cavill recently signed on to play the lead in the upcoming Netflix adaptation of The Witcher, something which would certainly put a crimp in his availability. Given the uncertain future of the character's big screen prospects at the moment (Justice League 2 was long ago removed from the schedule, and a proper Man of Steel 2 has never appeared to be much of a priority), it's hard to fault him for wanting to look for other options.
Cavill absolutely deserved better, both in terms of the quality of the movies he appeared in. Man of Steel was a fine way to kickstart a new version of the Superman legend, and did some terrific worldbuilding as it updated Krypton and his supporting characters for a new era. Unfortunately, the character was saddled with a questionable arc in Batman v Superman: Dawn of Justice, which was more concerned with getting DC's two most recognizable characters to fight than it was with actually advancing Clark's story, and then it rushed the famed "Death of Superman" story into its final 15 minutes, for no other discernible reason than to show it could be done. The issue was compounded with Justice League, where reshoots to "correct" the film's tone came up against scheduling conflicts for Cavill, who couldn't shave his Mission: Impossible – Fallout moustache for his scenes, resulting in an unfortunate digital "correction" of his upper lip.
Despite all that, Cavill remained upbeat in public, expressing his desire to carry on with the Superman role and do it justice at every opportunity. There had long been talk that Dwayne Johnson wanted his Black Adam to come up against Superman in some way, and there were reportedly plans for Cavill to cameo as Superman in the upcoming Shazam movie. The fact that "talks broke down" for this is particularly disheartening, as the idea of Superman showing up to briefly mentor or inspire the young Billy Batson/Shazam is incredibly appealing, would have helped tie the DC Extended Universe of movies even closer together, and would have cemented this big screen version of the Man of Steel as the central figure of the DC superhero movies.
Further reading: Men of Steel – The Actors Who Have Played Superman
Cavill's history with Superman extends before Man of Steel, where he had even been considered as the lead back in the days when JJ Abrams had scripted the start of a planned Superman trilogy in the early 2000s. He was reportedly considered for the lead once again in Superman Returns, but ultimately the role went to Brandon Routh. Warner Bros. is now said to be focusing on a Supergirl movie, and while THR thinks that may play a role here, that doesn't make much sense, as the character of Kara has always arrived on Earth after her cousin, so, like the Shazam cameo, this would have been another way to keep Cavill's version of Superman in the public eye while the studio figured out what to do with him.
Unless everyone involved comes to their senses, Warner Bros. now has the unenviable task of casting the notoriously difficult role once again, a real shame considering how well Cavill played the character. On the bright side, this should immediately free up Cavill for the role of James Bond, should the current Bond 25 difficulties force Daniel Craig's exit one movie earlier than expected.
Although since this news first broke, a few interesting points have been raised on social media, making it sound like perhaps Mr. Cavill isn't done with his role as the Last Son of Krypton just yet. 
First, from one of Cavill's representatives…
And then this even more cryptic posting from Cavill himself…
Neither Cavill nor the studio has yet issued a statement indicating that he is truly finished with the role. We don't know what any of this means, either.
The full schedule of DC superhero movies can be found here. It is constantly in flux, and you may note that Man of Steel 2 never had a release date, writer, or director attached to it.