News
Hellraiser Reboot Coming From David S. Goyer
A Hellraiser reboot can't can't be any worse than a few of the sequels, can it?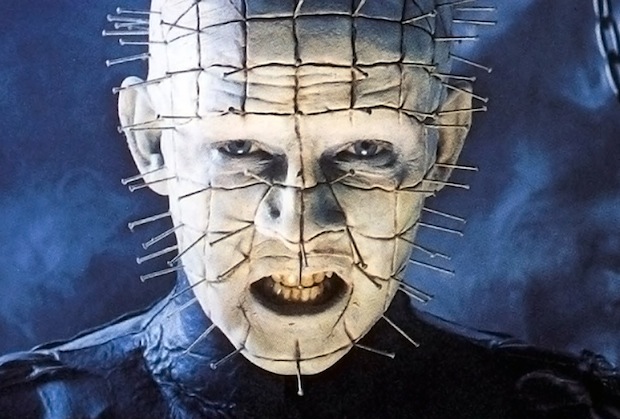 The Hellraiser fan base can usually agree on at least one thing: the first two films are great. After that, an argument usually ensues when the rest of the sequels are brought up. Pinhead in space, but somehow also powdered wigs in the past on Earth is either garbage or pure genius, depending on who you're talking to. There was also that rave/MMORPG one in the Dimension era, what the bloody hell (literally) was all that about? That's all before we get to the CD-throwing Cenobite of Hell On Earth. Good gravy, this franchise has been places, and shown us such sights.
Now, Hellraiser and the Cenobites are getting an overhaul. Spyglass Media Group has brought in Dark Knight and Man of Steel writer David S. Goyer to give Clive Barker's iconic creations a good rebooting. They'll probably like that.
The Hellraiser reboot is being fast-tracked, so we'll probably hear more about this sooner, rather than later. Rest assured, both Pinhead and the Cenobites will be at the center of Goyer's reimagining.
"For generations, his (Barker's) brilliantly twisted and imaginative Hellraiser haunted the minds of moviegoers with its searing imagery of Pinhead." Spyglass chairman and CEO Gary Barber said.
"Having the chance to reimagine Pinhead and the Cenobites for a new audience is a nightmare-come-true. Gary is a true fan as well, and we're committed to making something dark and visceral," Goyer added in a statement.
The original Hellraiser – a twisted love story about a woman's brief fling with her husband's brother that wouldn't stay dead – was released all the way back in 1987, with a parade of sequels that followed.
More on this "reimagining" as it arrives.